A Second Life for Cemeteries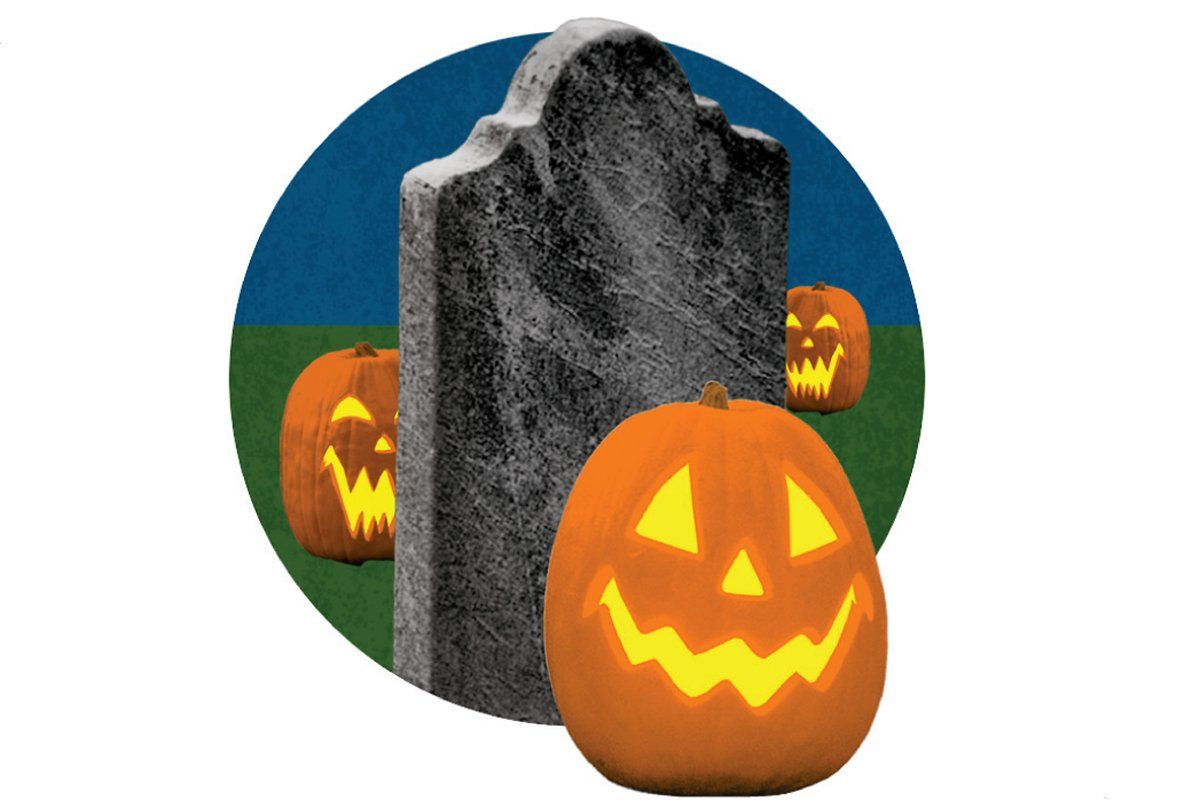 A Gravediggers' Ball in Philadelphia's Laurel Hill Cemetery. Pumpkin carving in the Sleepy Hollow graveyard. Open-air movies in a Los Angeles cemetery. Is this any way to honor the dead? If you're one of the dozens of executives who oversee the nation's most storied bone orchards, the answer is a resounding yes.
In August 1999, Richard J. Moylan, president of Brooklyn's Green-Wood Cemetery, had an epiphany. In Baltimore on business, he took the afternoon off to visit that city's Green Mount Cemetery. "It was a Saturday, a bright, sunny day," he recalls. But despite the excellent weather and the well-tended grounds, "there was no one around." Then and there he resolved, "This must never happen in Brooklyn." He kept his promise.
Until the mid-'90s, Green-Wood often turned visitors away if they had no kin buried there. Now thousands pour through the cemetery's gates each year to take tours, check out the graves of long-gone celebrities (Leonard Bernstein, Boss Tweed), and even hear live music: Green-Wood recently scheduled a concert complete with grand piano at the grave site of 19th-century composer Louis Moreau Gottschalk.
Green-Wood is not unique. In the last decade, people across the country have begun flocking to these old necropolises, lured by everything from photography workshops to movies—Hollywood Forever, a Los Angeles cemetery, hosts a popular film series in which visitors are encouraged to picnic while they watch old movies projected on the wall of a mausoleum. Most recently, several graveyards, including Arlington National Cemetery, have begun offering smartphone apps to promote self-touring and assist in grave location.
Halloween, naturally, is primetime. At Sleepy Hollow Cemetery in New York state, Halloween attractions range from pumpkin carving to midnight tours to an Edgar Allan Poe impersonator. A private wedding is scheduled for Halloween night.
Danielle Fontaine, Sleepy Hollow's director of marketing and sales, admits that it's tricky balancing tourism against the cemetery's "primary business, which is taking care of the dead and their families." But the money raised by the not-so-worshipful activities at her cemetery, she points out, pays for direly needed preservation.
Like a lot of old cemeteries, Sleepy Hollow is running out of room for more burials. When that happens, those graveyards will become, in essence, parklike museums. To ensure that her community continues to treasure this historic landmark's 90 bucolic acres, "we have to start now and have things in place so that this cemetery can be used as it was designed," as not just a burial ground but a restorative environment for the living. "We're holding back time," she says, and if that means allowing the Ramones to film the music video for "Pet Sematary," their title song for the Stephen King film, she's cool with that. The Ramones, she points out, "are the only humans ever buried alive at Sleepy Hollow."
A Second Life for Cemeteries | Culture