Police arrested a second man on January 4, 2022, in connection with a Friday shooting at the Mall of America that injured two people.
According to Minnesota newspaperStar Tribune, Bloomington police said they arrested an 18-year-old St. Paul man in Roseville on a potential charge of first-degree assault. Authorities also recovered a gun at the scene.
The first suspect, a 19-year-old St. Paul man, was arrested Sunday on potential charges of aiding and abetting first-degree assault. In the Star Tribune report, Interim Police Chief Mike Hartley said New Year's Eve gunshot—which took place around 4:30 p.m. on the mall's third floor—hit one person in the leg, ricocheted, then hit another person. The second person did not go to the hospital, instead being treated on the spot.
Hartley also added that officers were on the scene "within about 30 seconds" of the shot being fired.
Deputy Bloomington Police Chief Kim Clauson said the incident was likely not random, adding that "it does appear there was an altercation between two males before the shot was fired."
Hartley told the Star Tribune the lockdown lasted about 45 minutes and the officers who responded trained "extensively" for events like these.
"There was already a secure scene; a lockdown had been put in place where I think a majority of the shoppers and guests at the mall participated in for their own safety," he said.
Although some people commended the police's fast response, others expressed discontent with the way the mall's lockdown played out. According to the local newspaper, a loudspeaker announcement told shoppers to seek shelter after the shot fired, which caused people to run into the nearest store.
However, some people were reportedly allowed to leave the stores while the lockdown was still active. In other stores, people were questioning why they were still hiding after the Bloomington police had tweeted about the lockdown being over.
Samantha Lee Pree-Gonzalez, a Minneapolis woman, told the Star Tribune she raced to the mall with shampoo in her hair to find her son, who had been shopping at the time of the shooting. She said that while some people ran from the building "with fear on their face," others were "oblivious" to what was happening.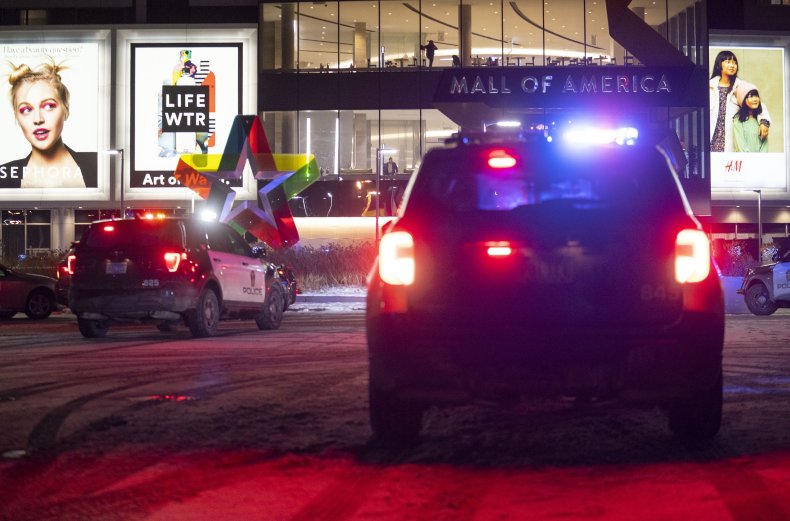 Bloomington Mayor Tim Busse said most of the people he's heard from praised law enforcement's prompt response, the Star Tribune reported. But he also has heard a number of comments online from customers who felt they were left in the dark about the lockdown.
"The fact that it was New Year's Eve and the number of people who were there, the time of day, I don't know what it might have added to the confusion," Busse said.
The Associated Press contributed to this report.