Second New York Police Union Endorses Trump, While a Cleveland Patrolmen's Association Breaks Tradition
As the leader of a New York State police union endorses President Donald Trump's reelection campaign, a patrolmen's association in Cleveland is abstaining from political alliances altogether.
Thomas Mungeer, the president of New York State Troopers Police Benevolent Association, reportedly showed support for the incumbent Republican candidate during a conversation with the New York Post on Sunday. Most New York State troopers belong to the NYS Troopers PBA union, which represents almost 6,000 retired and active officers.
"Donald Trump has our back," Mungeer said, according to the Post. "President Trump has supported us when so many people have turned against us."
The union head reportedly went on to tell the newspaper that Joe Biden, this year's Democratic presidential nominee, "supported cops in the past but he's turned his back on us."
Mungeer's Trump endorsement was the second to come from a New York police union this month. Patrick Lynch, president of the New York City Police Benevolent Association (NYCPBA), formally backed Trump's reelection on August 14. Representing roughly 24,000 New York City Police Department officers, the NYCPBA is the largest law enforcement union in the state.
Lynch's outright support for the president's campaign elicited criticism from a number of Democratic lawmakers, including New York Congresswoman Alexandria Ocasio-Cortez, who noted police organizations aligning themselves with a political candidate could signal "a potential problem."
While law enforcement unions, like the Cleveland Police Patrolmen's Association, have endorsed presidential contenders in past years, those based in New York traditionally do not.
The Cleveland police union, which represents about 1,400 officers, told Cleveland.com it will not support a presidential candidate this year, after its 2016 Trump endorsement created division among members.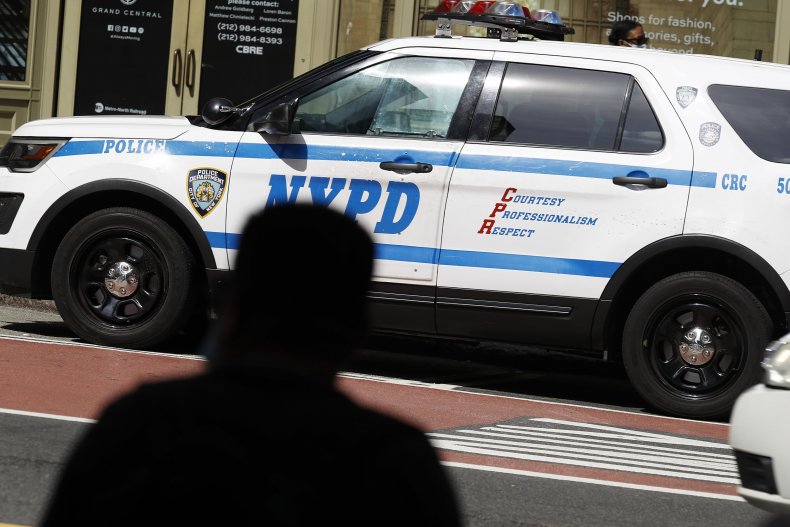 "It's a big decision, which is why we had the directors vote on it," said Jeff Follmer, the union's president.
Vince Montague, the head of Cleveland Police Black Shield Association, a union branch within the patrolmen's association, commended the move.
"There's a diverse group of officers in the CPPA and it's good they're respecting the fact that everyone has different political ideologies," Montague said, saying the 2016 endorsement created a rift between police and the community.
The wave of support for Trump from New York police unions trailed a series of reforms passed by the state legislature and signed into law by Governor Andrew Cuomo earlier this summer, amid protests against law enforcement abuse and racism that took place after George Floyd's death in custody. Legislation banned chokeholds, required officers to report weapon discharges, rescinded statutes that kept misconduct records out of court for years, and amended police practices across a number of additional areas.
At the end of June, the New York State Senate introduced a bill to end qualified immunity, which protects law enforcement officers from civil lawsuits related to conduct violations. Congress proposed a similar bill applied to federal law weeks earlier. In comments to the New York Post, Mungeer reportedly said his support for Trump versus Biden is rooted in the candidates' diverging stances on the issue. Trump has defended the doctrine, while Biden has discussed reforming it.
Newsweek reached out to the NYS Troopers PBA and Cleveland Police Patrolmen's Association for comments, but did not receive replies in time for publication.