Second Officer Involved With George Floyd Death Released On $750,000 Bail
On Friday evening, J. Alexander Kueng, one of four Minneapolis police officers charged in the May 25 death of George Floyd, has been released from the Hennepin County Jail. He was released on a $750,000 bail.
Kueng and two other officers, Thomas Lane and Tou Thao, are charged with aiding and abetting second-degree murder and aiding and abetting second-degree manslaughter for watching as recently-fired police officer Derek Chauvin kneeled on Floyd's neck for nearly nine minutes, killing him.
In the widely circulated video of Floyd's arrest, Floyd repeatedly begs Chauvin to stop kneeling on him, saying 16 times that he could not breathe and calling out for his mother. At one point, Floyd said, "I'm about to die."
Lane, a rookie officer, reportedly urged Chauvin to turn Floyd on his side—possibly to let him breathe more easily—but Chauvin, a 19-year police veteran, overruled Lane's suggestion.
Thao stood near Chauvin, staving off a quickly growing crowd of bystanders who vocally urged police to stop ignoring Floyd's distress.
Kueng took Floyd's pulse after Chauvin had already knelt on his neck for nearly seven minutes. After checking for the pulse, the criminal complaint says, Kueng reportedly told his colleagues, "I couldn't find one."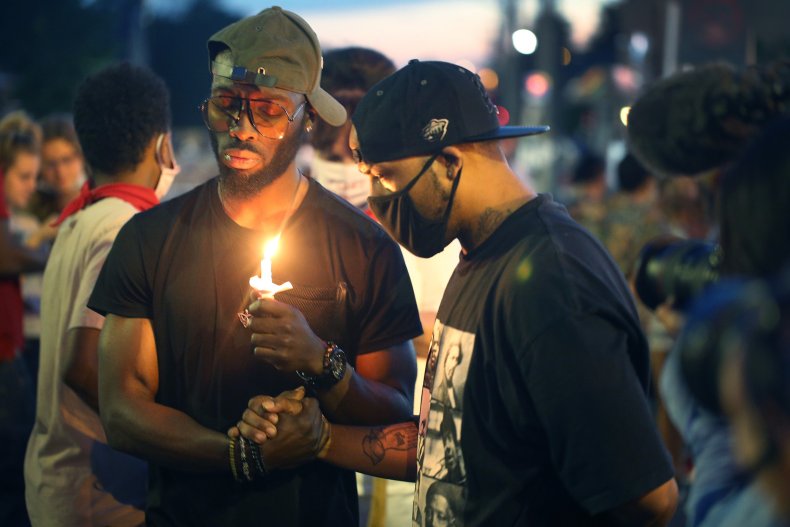 Chauvin continued to kneel on Floyd's neck for an additional two minutes after Kueng said he couldn't feel Floyd's pulse. Chauvin was arrested in connection with Floyd's death on May 29 and has been charged with second-degree murder. He has also since been fired from the department where he worked since 2001.
Kueng, Lane and Thao were arrested and charged on June 3.
Floyd's death has sparked nationwide and ongoing protests against anti-Black policing and racial injustice. In response to the protests, the Minneapolis City Council voting to defund and disband the Minneapolis Police Department.
The Hennepin County Medical Examiner's Office released its final autopsy report for Floyd on June 3. The report listed his cause of death as "Cardiopulmonary arrest complicating law enforcement subdual, restraint, and neck compression."
In layman's terms, the medical examiner said Floyd died from a sudden failure in his heart's ability to pump blood to his brain due to the stress put on his body by the arresting officer pressing upon his neck.
The autopsy report mentions that Floyd also had traces of fentanyl, THC (a chemical compound found in cannabis), morphine and methamphetamine in his system. The first three drugs are sometimes prescribed for pain and meth is used in decongestant, diet and ADHD medications. The report neither says if the drugs contributed to his death nor whether he had prescriptions for them.
The in-depth report also includes mention of several blunt-force injuries Floyd sustained near the time of his death, including scrapes, bruisers and tears on his forehead, face and upper lip, shoulders, hands, elbows and legs.