Second Round of SBA Loans Targets Smaller Businesses, But Money Is Running Out Fast
The second round of the Paycheck Protection Program is targeting much smaller businesses, but money is running out fast, according to the latest data from the Small Business Administration, released Sunday.
The average loan size for the second part of the coronavirus relief program is $79,000—a significant decline from the $239,000 average from the first wave of loans.
Treasury Secretary Steve Mnuchin and Small Business Administration Administrator Jovita Carranza said in a joint statement that the decrease was "yet another indicator that the program is broadly based and assisting the smallest of small businesses."
"We are fully committed to ensuring that American workers and small businesses continue to get the resources they need to get through this challenging time," the statement said.
The program had been under fire after large corporations like Shake Shack and Ruth's Chris Steak House received giant $10 million and $20 million loans, respectively. After receiving backlash, Shake Shack returned the loan.
The Trump administration announced Sunday that more than 2 million small-business loans have been given out in the second round of the Paycheck Protection Program since it launched last Monday.
And the money is running out fast. More than half—$175 billion—of the additional $310 billion allocated to the program by Congress was used up in five days, from April 27 to May 1. The additional funding came after the program quickly exhausted the original $349 billion amount, which was part of the $2.2 trillion coronavirus relief package passed in late March.
Now, as demand continues to soar, a third round of funding for the program may be necessary. National Economic Council Director Larry Kudlow told CNN's Jake Tapper that he wouldn't rule out providing more money for small-business relief.
"This has been an extremely popular and effective program, no question about it. You know, keeping folks on the payroll is so important," Kudlow said on Sunday's State of the Union show.
He added: "We waited a little bit too long, I thought, when the last tranche ran out. Let's not make the same mistake again. We will be looking at that."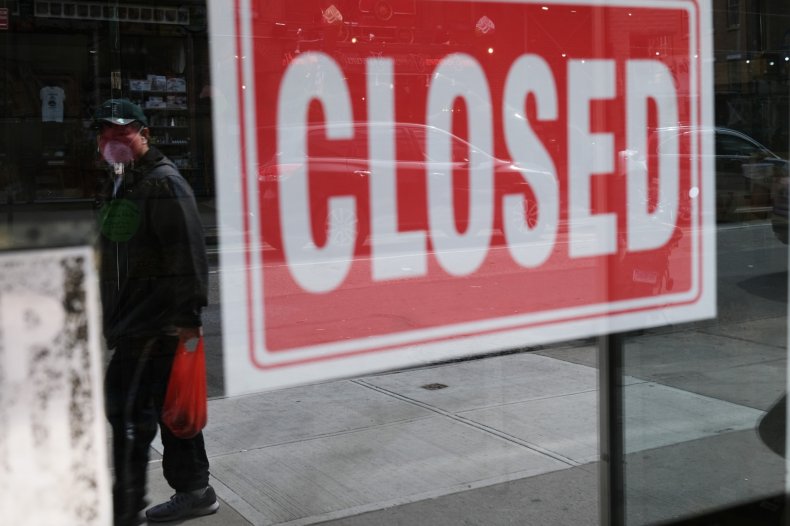 But Kudlow stopped short of fully committing to more funding, noting that "there may well be additional legislation" but that "there's kind of a pause period right now."
Senate Majority Leader Mitch McConnell has pumped the brakes on the next round, or "Phase 4," of coronavirus relief legislation.
"I think it's also time to begin to think about the amount of debt we're adding to our country and the future impact of that," McConnell told reporters last month, indicating he's wary of approving billion-dollar packages as the economy continues to stall. "Let's weigh this very carefully, because the future of our country in terms of the amount of debt that we're adding up is a matter of genuine concern."
The Senate is expected to return to Capitol Hill on Monday after a weeks-long recess. Members of the House will continue working from their districts this week, following guidance from the Capitol's physician that it's too risky for all 435 lawmakers to return to Washington, D.C.