Second Stimulus Check: How to Set Up Direct Deposit With the IRS
Congress reached agreement on a coronavirus relief package on Sunday that includes a second round of stimulus checks sent to Americans, worth $600. That's prompted many questions about how to receive the payment via direct deposit.
If the $908 billion package is passed by Congress and signed by President Donald Trump, as expected, eligible Americans will soon receive the $600 checks, half the amount that was given in the first stimulus earlier this year.
The Internal Revenue Service (IRS) website states: "Direct Deposit is the safest and fastest way to receive a payment including a tax refund. Visit the FDIC website for information on where to find a bank that can open an account online and how to choose the right account for you."
According to the IRS website, "If you received direct deposit of your refund based on your 2019 tax return (or 2018 tax return if you haven't filed your 2019 tax return), the IRS has sent your Payment to the bank account provided on the most recent tax return."
"If you filed your 2019 or 2018 tax return but did not receive your refund by direct deposit, your Payment will be mailed to the address we have on file even if you also receive Social Security, Railroad Retirement or Veterans Affairs benefits by direct deposit," the website states.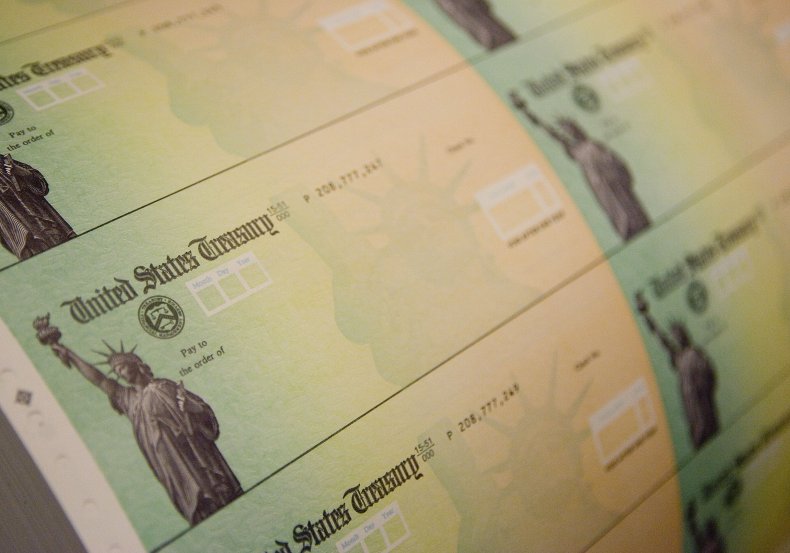 To check if you will receive the stimulus payment via direct deposit, Americans can use the "Get My Payment" link, which can be found here.
Once on the "Get My Payment" site, users will be prompted to enter their Social Security number, their date of birth, home address and ZIP code.
After entering this information, users can click "continue" where they will be provided information on the status of their payment.
For those wondering why they requested a direct deposit of their payment but received it through the mail, the IRS website states that there are several reasons, including the payment already being processed prior to the person's bank account information being entered, the bank account information being entered incorrectly or the bank account being closed.
For Americans interested in changing their address from their most recent tax return, the IRS website directs them to use this link.
To qualify for the $600 stimulus check, Americans must have earned less than $75,000 in 2019, and Treasury Secretary Steven Mnuchin said on Monday that the checks could be sent out by the beginning of next week.
"The president wanted direct payments, so we will be sending out next week direct deposit. I suspect we'll get the money out by the beginning of next week: $2,400 for a family of four, so much needed relief," Mnuchin told CNBC's Squawk on the Street. "People are going to see this money the beginning of next week. So it's very fast. It's money that gets recirculated in the economy, so people go out and spend this money and that helps small business. That helps getting more people back to work."