A Second Stimulus Check? If You're a Parent in North Carolina You Might Receive One
About 280 miles south of Washington, D.C., where negotiations over a new coronavirus relief package appear to be at a standstill, senators in North Carolina have passed a spending bill that could put more than $300 in residents' pockets.
By a 44-5 vote, the Coronavirus Relief Act 3.0, a nearly $1 billion spending measure, was passed Wednesday in North Carolina's Senate. Among the provisions in the bill is the "Extra Credit Grant Program," which would send a round of payments to parents to help with the cost of virtual schooling and child care during the pandemic.
Eligible individuals, including spouses who file jointly, with at least one child under 17 would automatically be awarded a $335 grant by December 15. Five Democrats voted against the bill, while every Republican, except state Senator Rick Gunn, who was absent, voted in favor of it.
"I know $335 isn't gonna pay off a mortgage, but it'll put a dent in the cost of electronic devices or help pay for a tutor," Senate leader Phil Berger, a Republican, said during a press conference on Wednesday. "I really am not worried about how parents will spend that $335. All I know is they need it. They deserve it."
In North Carolina, schools have two options for reopening: Plan B, which allows for in-person instruction, or Plan C, which is fully remote learning. Most students in North Carolina will begin the school year with remote learning, according to Governor Roy Cooper, but in schools where students are taught in classrooms, there will be fewer of them and masks and social distancing will be mandatory.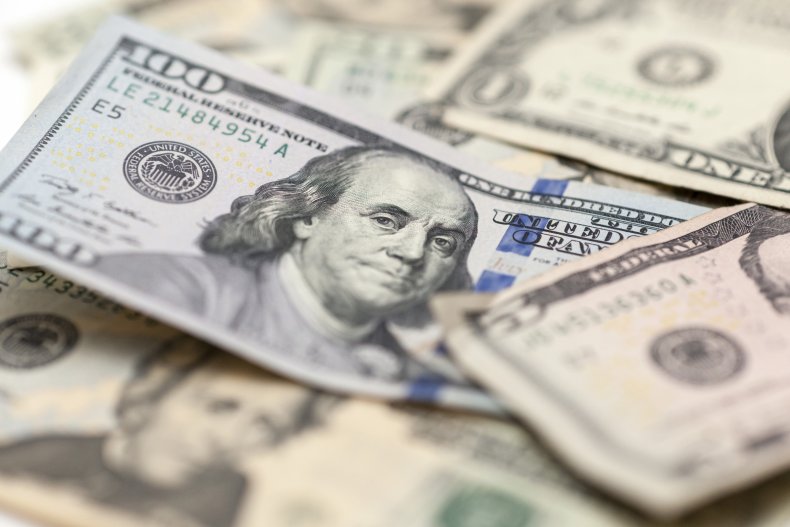 Cooper said safely and successfully reopening schools and allowing students, teachers and staff to return to the classroom depends on "doing what works." Since reopening schools means increased movement among residents, Cooper said on August 5 that North Carolina will remain in Phase 2 of its reopening plan for five weeks.
Congress requires funds from the federal Coronavirus Aid, Relief and Economic Security (CARES) Act to be spent by the end of the year, and the North Carolina Legislature reconvened this week to determine how to allocate the remaining $903 million. Stimulus payments to parents will cost about $440 million.
Lawmakers in Washington, D.C., are eyeing another round of federal stimulus checks, one of the few areas that White House officials and Democratic leaders agree on. Treasury Secretary Steve Mnuchin told reporters on August 2 the second round of payments would be the same as the first round, where individuals earning $75,000 or less received $1,200, but it would allow more people to receive payments.
Mnuchin didn't elaborate on who else would receive a payment, but it's possible additional payments will go to dependents. Under the CARES Act, $500 payments were made for children under 17, but both the Republican and Democratic proposals include provisions to issue payments for dependents regardless of age.
However, standing between Americans and another round of stimulus checks is an almost $1 trillion gap in what the two sides want to spend in total on another round of relief legislation. They also can't agree on a number of other issues that would require agreement before a bill is sent to President Donald Trump's desk.
State Senator Wiley Nickel, a Democrat who voted against the North Carolina bill, told WNCN that Democrats' priorities are public education, Medicaid expansion and investments in unemployment payments. And those items aren't in the bill, he said.
"Helping people, stimulating the economy is good. But the question is: What are we not doing by giving money to families?" Nickel asked.
North Carolina's House of Representatives is set to vote Thursday on the bill, but even it passes there, it's unclear if Cooper will get on board. On Tuesday, when the plan's details were released, Cooper said he intended to review it, but it doesn't include his desired one-time bonuses for K-12 and higher-education employees.
Newsweek reached out to Cooper for comment but did not receive a response in time for publication.