Second Stimulus Check Likely to Exclude Millions With 'Arbitrary' $1 Trillion Spending Cap, Experts Say
Both sides of the political aisle are open to a second round of stimulus checks but Republicans' desire to keep spending down could make millions of people who previously received a check ineligible for another.
Congress is expected to pass a fifth stimulus package by the time the summer recess begins on August 3 and the Trump Administration has said it would prefer a $1 trillion spending cap. The White House's said it aims to help those most in need and although President Donald Trump said he supports direct payments to individuals, experts told Newsweek the next round of cash assistance is unlikely to be a replica of the first.
"If there is an arbitrary $1 trillion ceiling then likely there would still be room for an additional round of stimulus checks, but the income cut-offs would have to be lower than the last round," Jason Furman, the former chair of President Barack Obama's Council of Economic Advisers, told Newsweek.
The CARES Act that passed with unanimous support in March offered $1,200 payments to eligible Americans earning up to $75,000 and $2,400 to joint-filers with incomes below $150,000. That section alone was estimated to cost about $290 billion of the $2.2 trillion package, and Furman said a relief bill significantly less than that could reduce income caps for eligible recipients to half of what they were the first time around.
Furman said one scenario could lower the cutoff to $100,000 for joint-filers. IRS filings show that more than 15 million married couples filed jointly with incomes of between $100,000 to $200,000 in 2017, indicating that millions of people could be shut out of the next round.
For that next round, the House approved a Democrat-backed plan that keeps base payments the remain the same as they were in the CARES Act. However, instead of an additional $500 per child under 17, people would receive $1,200 for each dependent with a $3,600 cap. It would increase payments for an eligible family of 5 by $2,100.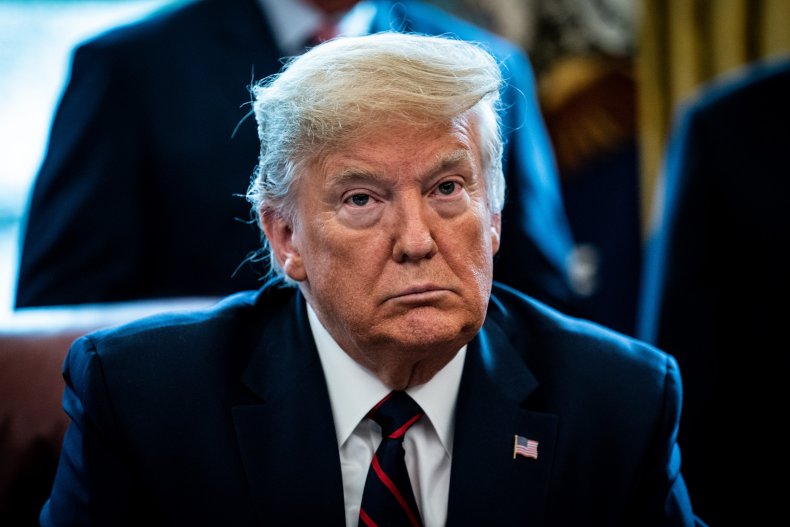 However, Republicans champion reforming the measures to fit the current situation in which the economy is slowly improving through reopening plans. Unlike in March, when businesses were shutting down, Marc Short, Vice President Mike Pence's chief of staff, told Bloomberg Radio people are returning to work and the latest package needs to be targeted toward those who were hardest-hit by the recession.
One option is to limit payments to those earning $40,000 or less, according to Senate Majority Leader Mitch McConnell, and White House economic adviser Larry Kudlow told Fox Business on Friday that payments would be less than $1,200.
Legislators have painted broad strokes about the upcoming stimulus package and few specifics have been shared. Furman said the specific contents of a package will alter the impact of the $1 trillion price tag has on stimulus checks.
White House deputy press secretary Judd Deere told Newsweek the Trump administration is "studying and prioritizing" pro-growth measures. The goal is to incentivize employers and the "great American workforce" to return to the labor market and White House Chief of Staff Mark Meadows said it could include a payroll tax cut and incentives for manufacturing to return to the United States.
The push for stimulus checks amid a $1 trillion cap is a "real problem," Josh Bivens, research director of the Economic Policy Institute, told Newsweek, "because they're quite expensive." Given the money checks eat up, he said it's possible "higher priority" items, such as extending the unemployment expansion, could get "crowded out."
Closing businesses to curb the spread of a new coronavirus raised unemployment to rates not seen since the Great Depression. The CARES Act expanded unemployment benefits by $600 per week to ease losses American workers experienced, and Democratic leaders are calling for the assistance to be extended past its July 31 expiration date because more than 17 million people remain out of work.
Economic experts have told Newsweek that expanded unemployment benefits were "critical" and that pulling the rug out from under people could render them unable to feed their families. Treasury Secretary Steve Mnuchin told CNBC on Thursday he expects the forthcoming relief package to extend benefits, but it would likely be less than it is currently.
"You can assume it would be no more than 100 percent [of what a person was earning at their job]," Mnuchin said. "We're going to make sure that people are incented to go back to jobs ... but we'll figure out an extension to it that works for companies and works for those people who will still be unemployed."
Instead of a flat dollar amount, Furman proposed to a House Subcommittee in June that Congress expand benefits by a replacement rate of 40 percent of wages up to $400. This way, people would still receive additional help but ensure people aren't earning more on unemployment than they were at their jobs, as has been the case.
While the White House sees the $1 trillion cap as a way of limiting spending and providing aid, Furman said it does not "make any sense."
"The United States can afford to do more than that given how low borrowing costs are, likely needs to do more than that given the magnitude of the problem, and we should decide what we need to do rather than start with a cost," Furman said.