Second Stimulus Check Scams: Three Frauds to Look Out For
Amid the political disputes over a new economic relief bill, the Federal Trade Commission (FTC) has issued new guidance for Americans, warning of potential scams to avoid.
The guidance details three scams for people to be wary of while waiting for the legislation's direct payments, which could come through direct deposit or a check in the mail.
The government will not ask you to pay anything up front in order to receive a stimulus check, the FTC said, adding, "Anyone who does is a scammer."
The second scam warns that the government will not call, text, email or contact you on social media asking for your personal information, including a Social Security number and bank account or credit card information. Any person who asks for this is, again, a scammer.
Additionally, the FTC warns that there is no such thing as getting your stimulus check earlier or faster. "Anyone who says they can hook you up now (or soon) is both lying and a scammer," the FTC said.
The guidance also notes that many of the scams listed were also used after the Coronavirus Aid, Relief and Economic Security Act, which provided $1,200 checks, was passed in March.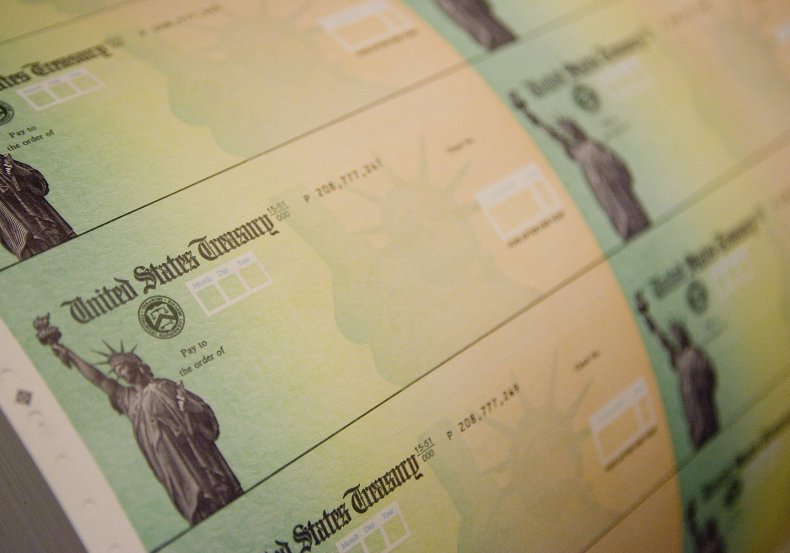 In April, the FTC issued similar guidance, outlining four things Americans should know about stimulus check scams. Americans were told that they didn't need to do anything to receive the check as long as they previously filed a tax return. They were urged to avoid providing any personal information in order to receive the check and told that they should communicate only with the IRS to set up direct deposit. The guidance also warned Americans that nobody has early access to the checks and said that those who claim this are scammers.
The latest warning from the FTC came on December 22, just a few days after Congress passed the $900 billion relief bill that included $600 direct payments to eligible Americans. But the bill was initially opposed by President Donald Trump, who demanded direct payments of $2,000 but then signed the legislation Sunday.
In response to Trump's demand, the House reached a bipartisan agreement on Monday to raise the checks' amount to $2,000. The adjustment will need to be approved in the Senate, where Republicans, who hold a majority, oppose the higher payment. But regardless of the checks' amount, the FTC's guidance could still help Americans avoid scams.
Following the House's action Monday, Senate Minority Leader Chuck Schumer wrote on Twitter that "the House just took a strong, bipartisan vote to pass $2,000 checks. Tomorrow, I'll move to pass the bill in the Senate."
He added, "Workers, families, and people are crying out for help. Every Senate Democrat is for this relief. Senate Republicans should not stand in the way."
The FTC directed Newsweek to the guidance issued December 22 after it was contacted for comment.