There's still hope Americans will receive a second stimulus check in September, but it will require the White House and Democrats to close a nearly $1 trillion gap in their proposals on new legislation.
On August 20, White House chief of staff Mark Meadows and House Speaker Nancy Pelosi spoke for the first time since talks on a coronavirus relief package stalled on August 7. However, little headway was made, and Pelosi, who is holding firm on the need for a comprehensive bill, said a $900 billion difference remains in the two sides' desired price tags.
The Democrats are willing to come down to $2.2 trillion, a $1.2 trillion decrease from the estimated cost of the Health and Economic Recovery Omnibus Emergency Solutions (HEROES) Act that passed the House in May. While President Donald Trump is willing to come up from the estimated cost of the Republicans' Health, Economic Assistance, Liability Protection and Schools (HEALS) Act, Meadows told reporters this past Friday the president's looking to sign something at the $1.3 trillion mark.
A package that costs under $2.2 trillion won't be sufficient to "meet the needs of American workers and families," send kids safely back to school and conduct successful testing and contact tracing, according to Pelosi. She urged Republicans to "come to the table and accept our lower offer" in the interest of saving the "lives and livelihoods of the American people."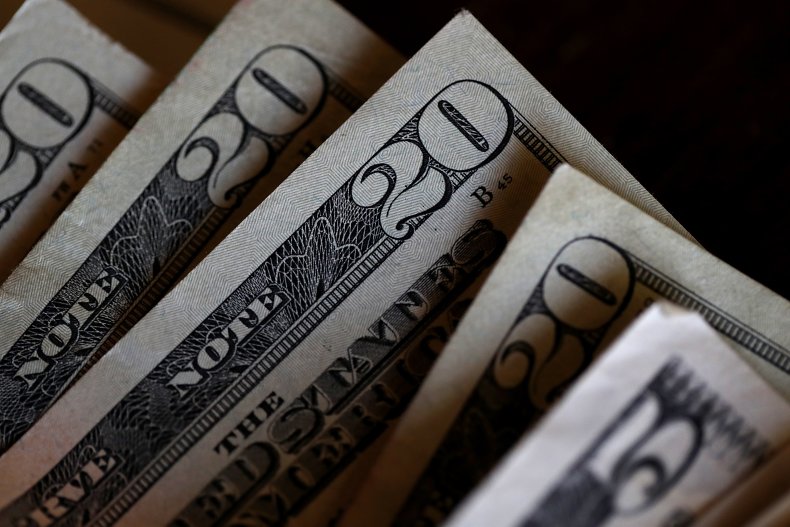 While Republicans have a majority in the Senate, opposition within their own party to any new relief package and the Democrats' control of the House mean the two sides have to work together to pass the legislation. One of the few items on the agenda that Democrats and the White House agree on is stimulus checks.
"The president supports the exact same amount [as the first round]. There are some minor changes to allow additional people to get it...and in discussions with Democrats they've agreed to that concept," Treasury Secretary Steve Mnuchin told reporters on August 2.
Under the Coronavirus Aid, Relief and Economic Security (CARES) Act passed in March, individuals with incomes under $75,000 received a one-time payment of $1,200. Joint filers with incomes under $150,000 were allotted $2,400, with additional payments of $500 for each eligible child. It's possible the "minor changes" that allow for additional people to receive payments could refer to a provision in both the HEALS and HEROES acts that would allow all dependents, regardless of age, to be eligible for a payment.
Republican and Democrat leaders face pressure from their party's members to reach an agreement, and it's possible a deal could happen in September. However, a vote in the Senate isn't likely to happen until after Labor Day, when senators return from their August recess.
If the White House and the Democratic leadership can reach an agreement that includes stimulus checks, and if the House and Senate pass a package that Trump signs, people could receive payments "very, very quickly," Mnuchin said. In line with a timeline he gave on August 2, the package would have to be finalized, passed and signed by the president before September 21 for anyone to see a payment before October 1.
Newsweek reached out to the White House and Pelosi for comments but did not hear back in time for publication.