Second Stimulus Check Update: GOP Lawmakers Indicate Another Round of $1,200 Relief Is Unlikely
With opposition on both sides of the aisle, getting another round of federal economic relief payments to Americans is going to be an uphill battle.
The payments, commonly referred to as stimulus checks, received unanimous bipartisan support in March. Lawmakers in Congress have been looking at sending out a second round of payments to help people during the coronavirus pandemic, but the unity that made relief legislation possible in March isn't present on Capitol Hill this time around.
Last month, the House of Representatives passed the Health and Economic Recovery Omnibus Emergency Solutions (HEROES) Act, a $3 trillion package, by a slim margin, and only one Republican voted in favor of it. Along with a number of provisions that Republicans have criticized for being unrelated to the pandemic, the legislation would give people in America a second round of relief checks.
Amounting to $1,200 for eligible individuals and $2,400 for joint filers, the payments are very similar to those provided in the Coronavirus Aid, Relief and Economic Security (CARES) Act, which President Donald Trump signed in March. But the HEROES Act would expand dependents' eligibility and increase their payments from $500 to $1,200. The bill also would allow undocumented immigrants that weren't eligible under the CARES Act to receive payments.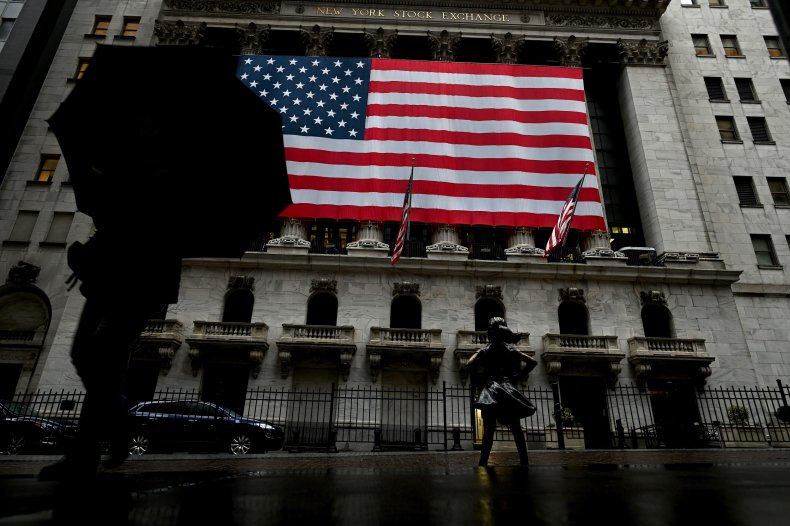 Trump, Senate Majority Leader Mitch McConnell and Senator Chuck Grassley, chairman of the Senate Finance Committee, have declared the HEROES Act "dead on arrival." Some lawmakers criticized the bill for its hefty price tag and provisions that they claim are wholly unrelated to the pandemic. Some legislators and Trump officials also want to hit the pause button on relief packages until they can evaluate the impact of the measures already in place.
If it becomes necessary, Grassley will work with his colleagues on phase four legislation, a spokesperson told Newsweek. It's "too early" to share details of what the legislation might entail, the spokesperson said, adding that it would be necessary to "address any ongoing problems in an effective manner."
Senate Majority Whip John Thune said during a joint town hall event in early May that there may be sympathy for a second round of payments if the country was still in a "really tough spot economically" in the following few weeks. An improvement in the economy could render the payments unnecessary, he added, and he isn't on board with the payments outlined in the HEROES Act.
Following the bill's passage in the House, Thune criticized Democrats for being "more focused on their pet projects" than the pandemic, in part by making undocumented immigrants eligible for the checks.
Newsweek reached out to Thune for comment but did not receive a response before publication.
Republican Senator James Lankford, a member of the Senate Finance Committee, told The Hill that the CARES Act's goal was to get cash to people as quickly as possible because the country was going into lockdown. Now that the situation has changed and states are starting to reopen, he said he didn't think Congress should "set up a situation where we're doing a check month after month after month."
GOP Senator Mitt Romney said it was "unlikely" that Congress would fund another round of checks, and The Hill reported that Republican senators said members of their party are not championing the idea.
Republicans aren't the only ones in the Senate who are on the fence about whether the checks are the best path forward. Some Democrats are also hesitant. Senator Ben Cardin, a Democratic member of the Senate Finance Committee, shared Lankford's opinion that direct payments made more sense in March and told The Hill that he wanted to target people who are "really in need" during the next round of relief.
While the HEROES Act is unlikely to get a signature from Trump in its present form, it's possible senators could use it as a starting point for another relief package. Representative Peter King, the lone Republican to vote in favor of it, called it a "progressive wish list" during an interview with Fox News but said his colleagues can strip out what they "believe doesn't belong there" and send it back.