Second Stimulus Check Update: What We Know About Timing, Payments and Negotiations
Americans on both sides of the political aisle are telling Congress to "show me the money," but legislators on Capitol Hill have been unable to reach an agreement on another round of relief, leaving the fate of a second stimulus check in limbo.
Discussions about another round of stimulus checks began shortly after Congress unanimously passed the Coronavirus Aid, Relief and Economic Security (CARES) Act, a relief package that included a provision for stimulus checks. There's broad support for the measure both on Capitol Hill and among the American public and Democratic Party leadership and the White House even reached an agreement on providing another round of economic impact payments.
The payments, according to Treasury Secretary Steve Mnuchin, would have been in the "exact same amount" as the CARES Act, indicating individuals with incomes below $75,000 would receive $1,200. Minor changes would be included to expand eligibility, Mnuchin said, possibly referring to an amendment to provide payments of $500 for all dependents regardless of age.
However, differences of opinion on how much another relief package should cost and what it should include kept the two sides from finalizing a bipartisan bill. Talks stalled in August and a month later, legislators have yet to come to an agreement.
The crux of the matter is that Democrats see Republicans as failing to provide the funds needed to tackle the pandemic and Republicans see Democrats as using the pandemic as a means to push their agenda. White House chief of staff Mark Meadows is optimistic a deal can be reached before the election, but others remain skeptical that the two sides can overcome their differences and on Thursday, the Senate is set to vote on a bill that's unlikely to get support in the House of Representatives.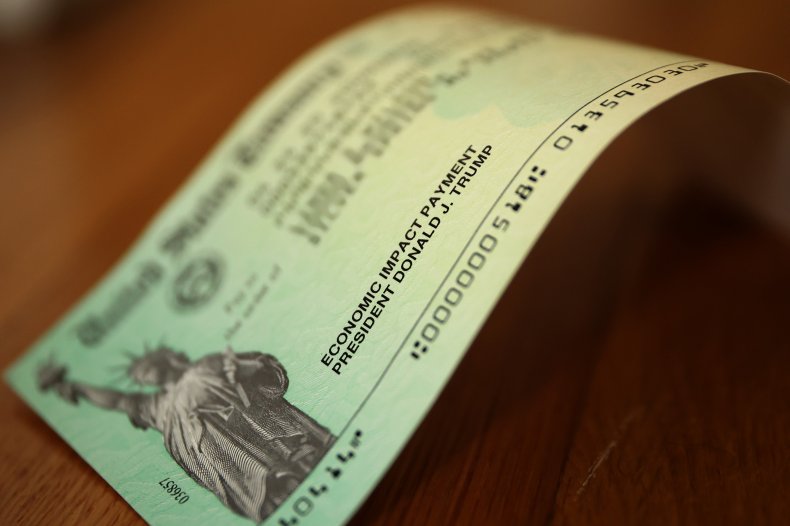 Senate Majority Leader Mitch McConnell announced on Tuesday that the Senate would vote on a targeted new coronavirus relief package. Following on the heels of a $1 trillion package that was proposed in July, it includes fewer provisions and not "every idea our party likes."
The bill includes funding for health care and education, as well as the Paycheck Protection Program, and expanded unemployment payments. Noticeably absent from the legislation is another round of stimulus checks.
It's possible the bill won't make it past the Senate and even if it comes to the House floor, Republicans might not be able to gather enough support from the Democrat majority to pass the bill. If it passes both chambers and gains a signature from President Donald Trump, legislators will still have to repeat the process with a bill that includes stimulus checks for people to receive direct payments.
At this point in negotiations, there's no direct time line for when—or even if—people will receive another stimulus check. However, we do know that if legislators are able to pass a bill with the provision included, money could start hitting people's accounts very quickly.
The weeks-long delay in payments that occurred with the first round won't be the case with a second payment, according to Mnuchin, who said he could start issuing direct deposits the week after a bill passes. While possible that people could see another check in September given Mnuchin's time line, it's unlikely based on what's occurring on Capitol Hill.