Second Stimulus Checks Could be Further Delayed by DNC and RNC, Here's Why and for How Long
Lawmakers left Washington D.C. for the rest of the summer last week without any stimulus deal. As both parties host their respective national conventions in the coming weeks, millions of Americans may be waiting even longer for federal relief.
Senate Majority Leader Mitch McConnell said members would return to vote if negotiators strike an agreement, but with key figures expected to speak at the conventions, any in-person discussions may be delayed until September at the earliest and a deal before Labor Day seems unlikely.
Both House Speaker Nancy Pelosi and Senate Minority Leader Chuck Schumer will be attending this week's Democratic National Convention (DNC), with Pelosi scheduled to speak Wednesday night.
The DNC kicked off Monday night, taking place virtually for the first time in response to the ongoing coronavirus pandemic. Democratic nominee Joe Biden will accept his nomination remotely on the final night of the convention on Thursday.
Before adjourning for recess on Thursday, Pelosi said she will not restart negotiations until Republicans up their offer by $1 trillion, a move the GOP has refused to take. She said she does not know when both sides will discuss the proposed package again.
Democrats have pushed for billions in food assistance and school funding, more than doubling what Republicans have offered for either.
Newsweek reached out to Pelosi for comment but did not hear back before publication.
The offices of McConnell and House Minority Leader Kevin McCarthy declined USA Today's requests to say whether or not they would be attending next week's Republican National Convention (RNC). Both McConnell and McCarthy have spoken at the party's convention in the past.
The RNC is expected to take place August 24 through 27. A few hundred delegates are to meet on Monday in Charlotte, North Carolina for President Donald Trump's formal renomination before the rest of the events are to be held virtually.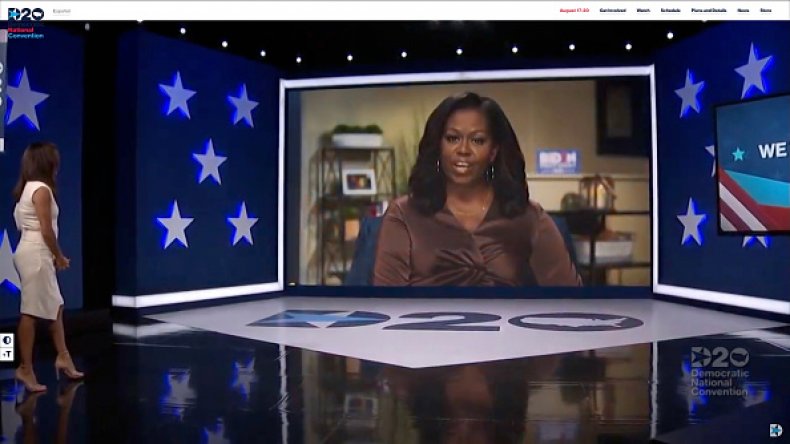 "Neither party wants to give the other what would be spun as a political victory during their convention week," Kent Syler, a political scientist at Middle Tennessee State University and a former Democratic congressional aide, told USA Today.
But lawmakers facing reelection will return home for summer recess to unhappy voters who will be looking for answers as to why leaders were unable to come to a deal as 28 million Americans are collecting unemployment benefits.
Disagreement from both sides lead Trump to sign four executive orders earlier this month that would extend parts of the first stimulus bill, including an additional $400 a week in unemployment benefits, suspended payments on student loans, an eviction moratorium and a payroll tax holiday for certain low-wage workers.
Though this seems to be the only relief funds Americans have until Congress returns to Washington in September, Trump has not made clear when these orders will go into effect, leaving many wondering when or if any federal money will arrive.