Second Stimulus Checks Update: Could USPS Funding Affect Relief Arrival?
One of the issues standing between another round of stimulus checks and the American people is funding for the United States Postal Service (USPS).
Democrats want the next round of stimulus relief to include $25 billion for the postal service. The White House could support the funding proposal, however, agreeing to the provision would require Democrats to yield to some of the administration's demands, and the two slides remained heavily divided as talks stalled and senators left Washington, D.C. on Thursday.
President Donald Trump told Fox News' Maria Bartiromo on Thursday that without money for the post office, Democrats can't have mail-in ballots because it'll be unworkable. Trump's been critical of voting by mail, as he believes it could lead to widespread voter fraud, and he told Bartiromo there's "nothing wrong" with voting in person.
Many dismissed Trump's concerns about mail-in ballots posing an increased risk to the election and Democrats argue the real concern about an unfair election is having inadequate measures in place for people to vote by mail.
White House Chief of Staff Mark Meadows, who isn't confident a deal can be reached, told CNN's State of the Union on Sunday that the administration would agree to a bill that secures funding for the post office, extends the Payroll Protection Program and provides stimulus checks.
"If my Democrat friends are all upset about this, come back to Washington, D.C.," Meadows said. "We'll pass it tomorrow. The president will sign it."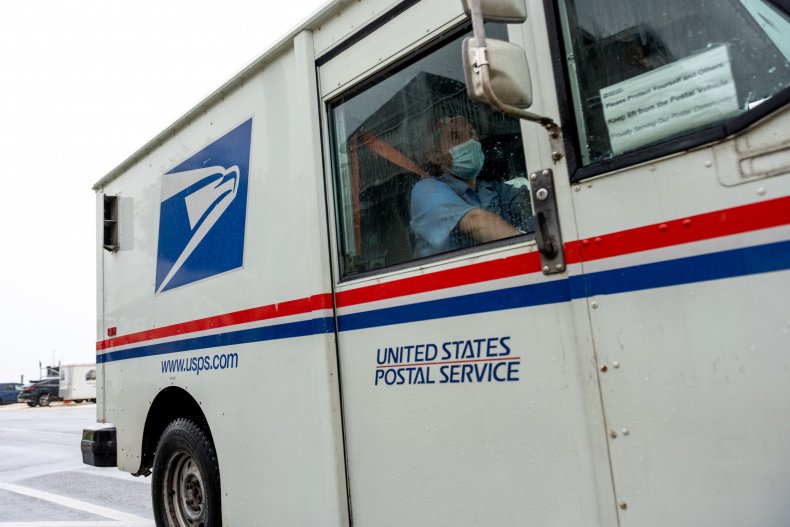 After weeks of discussions between Speaker of the House Nancy Pelosi, Senate Minority Leader Chuck Schumer, Meadows and Treasury Secretary Steve Mnuchin, the two sides were unable to reach an agreement and Senators left for their August recess on Thursday. When asked what needs to happen for negotiations to resume, Pelosi told reporters the White House needs to come up to $2 trillion.
Mnuchin acknowledged Democrats want the White House and effectively the GOP to increase their package by $1 trillion but said Pelosi "made clear" she wouldn't resume discussion unless they "agreed in advance to her proposal."
Unable to agree on certain issues that prevented a deal from getting done, Mnuchin suggested passing bills where they concur, including stimulus checks, and then tackling the rest later.
Early on in the discussions Democrats and Republicans agreed on another round of stimulus checks and on Friday, Trump posted on Twitter that he directed Mnuchin to be prepared to issue payments of up to $3,400 for a family of four. That amount falls in line with Mnuchin's earlier comment that payments would largely resemble the first round.
Under the CARES Act, payments of $1,200 and $2,400 were respectively made to eligible individuals with incomes below $75,000 and joint filers earning under $150,000. Another $500 was allocated for children under 17-years-old, but a second round would likely expand eligibility to include dependents of all ages.
The eligibility expansion was included in the Democrat-led House package, the HEROES Act, and Pelosi may call House members back to Washington, D.C., for a vote. But it's not for a slimmed-down version of a stimulus package.
She rejected the possibility of passing relief in pieces and a bill only tackling certain issues Meadows outlined would fail to include money for people who are food insecure, an eviction moratorium and funding for schools. Pelosi highlighted that both sides have yet to agree on these three important areas.
Instead, House members may return to Capitol Hill this week to vote on the Delivering for America Act, a bill from Representative Carolyn Maloney that would prohibit the postal service from implementing changes to service or operations that were in place on January 1. Amid a pandemic, Pelosi called the postal service "election central," adding that "Americans should not have to choose between their health and their vote."
Even if legislators were able to come to an agreement on funding for the USPS, it won't guarantee a deal can be reached and Trump told Bartiromo there are "many more items" that are holding up the next round of relief.