Sea Lions Attack Two Swimmers in 24 Hours at San Francisco Aquatic Park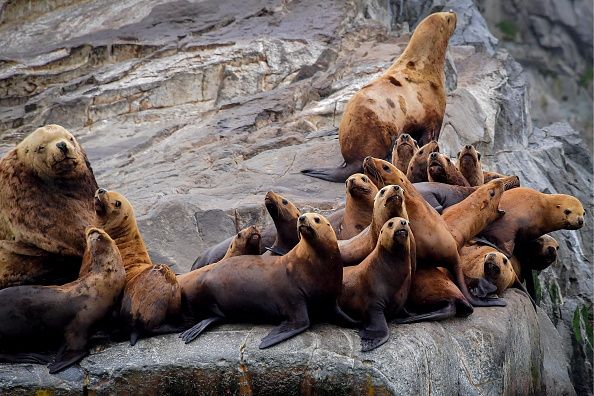 A second man was bitten by a sea lion at the San Francisco Aquatic Park in less than 24 hours.
The incident occurred around 8:30 A.M. local time on Friday at the Aquatic Park when a man in his 60s was bitten, according to KPIX news.
"A sea lion came up from underneath and grabbed him on the inside of his thigh," an eyewitness told the station.
The second incident prompted the Golden Gate National Park Service to close the aquatic park.
Newsweek subscription offers >
The first attack happened on Thursday at 2 p.m local time, when a sea lion bit a swimmer's upper right arm and was rescued by a sailboat, reported KPIX. He was bleeding very badly and police applied a tourniquet and pressure before he was transported to the hospital by paramedics.
Newsweek subscription offers >
Officer Matthew Reiter with the San Francisco Police Department's Marine Unit said the solo male swimmer was brought to police by a sailboat that reported a swimmer in distress. It is unknown whether the same sea lion was involved in both attacks.
"He told us that he was swimming when a sea lion came up to him," Reiter told the news station. "He said he splashed water at it, he yelled at it when that didn't work, the sea lion came up to bite him and he used his arm to push it away."
Dr. Claire Simeon, a veterinarian with the Marine Mammal Center of Sausalito, California, told Newsweek that sea lions, or seal bites, are extremely rare, but said they can become dangerous if they are exposed to negative interactions.
"We're really lucky to live on the coast, but swimmers have to remember sea lions are wild animals and can behave erratically," said Simeon. "Swimmers should always keep a safe distance from wild animals and should never approach or feed them."
Just a few months ago, a video of a sea lion dragging a Canadian girl into the water went viral. Days later, the Vancouver Aquarium urged the girl's family to get her help because she could possibly suffer from a hazardous infection known as "seal finger," which can cause swelling, pain and joint damage.
Sea Lions Attack Two Swimmers in 24 Hours at San Francisco Aquatic Park | U.S.