Second Trump-Ukraine Whistleblower Comes Forward With Firsthand Accusations, Attorney Says
A second whistleblower, described as an intelligence official, has come forward with additional accusations against President Donald Trump and allegations of quid pro quo dealings with Ukraine for political purposes.
The attorney for the first whistleblower who unearthed Trump's July phone calls with Ukrainian President Volodymyr Zelensky now said there is a second intelligence official set to corroborate the original 7-page complaint released September 26. Mark Zaid told ABC News that the second whistleblower he is representing has firsthand knowledge of some of the allegations made by the first and can undermine Trump's repeated claims it was "totally inaccurate."
Zaid said the second whisteblower has been interviewed by Intelligence Community Inspector General Michael Atkinson, who has been investigating the initial Ukraine complaint. The attorney said both intelligence officials have the full protection of the law aimed at protecting whistleblowers from retaliation.
On Friday, The New York Times first reported that the second whistleblower was set to come forward with a complaint regarding Trump's dealings with Ukraine. The first whistleblower claimed more than a half-dozen U.S. officials have information tied to the quid pro quo investigation of Trump seeking dirt on former Vice President Joe Biden and his son Hunter from foreign governments.
A July 25 transcript of a call released by the White House last month showed Trump calling in a "favor" from the Ukrainian president and seemingly requesting an exchange of military aid for an investigation into the Biden family. It is illegal for politicians or elected officials of any kind to receive something of value from a foreign national in connection with a U.S. election, according to the Federal Election Commission.
CNN's Jake Tapper also confirmed the second whistleblower has come forward to provide information about Trump's alleged dealings with Ukraine.
Trump himself appeared to signal a second whistleblower was set to come forth in a Saturday night tweet, labeling it a desperate move by Democrats and Congressman Adam Schiff, the chairman of the House Intelligence Committee.
"The first so-called second hand information 'Whistleblower' got my phone conversation almost completely wrong, so now word is they are going to the bench and another "Whistleblower" is coming in from the Deep State, also with second hand info. Meet with Shifty. Keep them coming," the president remarked.
Trump has repeatedly dismissed the first whistleblower as biased and a Democratic Party ploy, tweeting September 29: "Like every American, I deserve to meet my accuser, especially when this accuser, the so-called 'Whistleblower,' represented a perfect conversation with a foreign leader in a totally inaccurate and fraudulent way."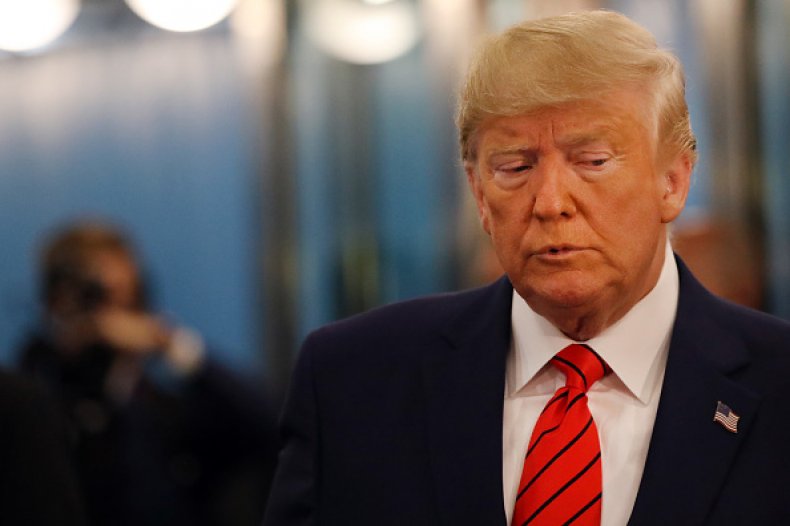 On Sunday morning, as reports of the second whistleblower began surfacing, Trump retweeted a former journalist's claims he is being "framed" by the intelligence community. Trump also responded by lashing out at fellow Republicans including Mitt Romney for not blindly supporting his claims. "Once voters understand that Trump was set up and framed by intelligence ops like the whistleblower in 2016, falsely accused of being a Russian agent, then impeachment will be seen for what it is -- a political putsch to cover their tracks," wrote Paul Sperry in the Trump retweet.
Update: The White House issued a statement regarding the second whistleblower coming forward Sunday afternoon: "It doesn't matter how many people decide to call themselves whistleblowers about the same telephone call--a call the President already made public--it doesn't change the fact that he has done nothing wrong."