Secret 3D Scans of Ancient Egypt's Queen Nefertiti Bust Have Finally Been Revealed to Public
Digital scans of Queen Nefertiti's iconic bust—which have long been kept under lock and key by a German museum—have finally been revealed to the public
The famous portrait sculpture of the Ancient Egyptian monarch—created in 1,340 B.C.—is kept at the Egyptian Museum of Berlin. And like many cultural heritage institutions around the world, the museum has made detailed 3D scans of the bust.
However, the museum has only now made the high-quality, full-colour scans available to the public following a three-year effort by journalist Cosmo Wenman, who submitted several freedom of information requests to the Prussian Cultural Heritage Foundation—which oversees Berlin's state museums.
The bust is one of the finest and most important surviving pieces of Ancient Egyptian artwork. First discovered in 1912 during excavations at Amarna, the sculpture was transferred to Berlin's Egyptian museum on 1920 and has been displayed there ever since—in a room of its own—despite demands for the artwork to be repatriated.
However, while the real sculpture can be viewed by the public, the 3D scans had not been revealed until now. In its correspondence with Wenman, the museum initially said that this was because it wanted to protect its commercial interests. The museum shop sells Nefertiti replicas which are produced using these scans.
But after an arduous process Wenman was able to get his hands on the 3D scans and has now shared them online for everyone to see.
The bust was created by Nefertiti's court sculptor Thutmose more than 3,000 years ago. The nearly-20-inch-high sculpture is renowned for the excellent preservation of the color and fine modelling of the face.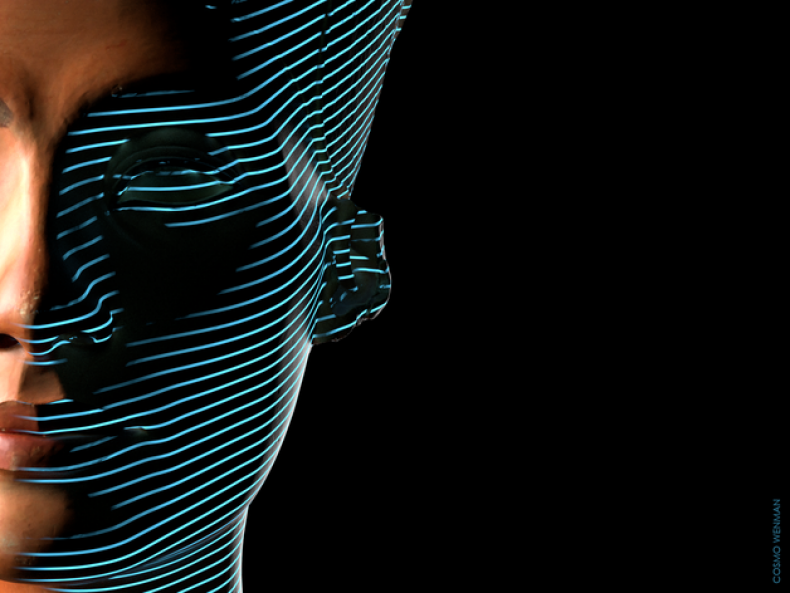 According to the museum, the bust is made of limestone covered with modelled gypsum—a common mineral. One eye is inlayed with crystal and the pupil is attached with black colored wax. However, Thutmose never managed to complete this job on the other eye.
It is thought that the bust would have been used as a model for artists creating portraits of the queen.
Nefertiti was the wife of King Akhenaton, who ruled Egypt between 1353 and 1336 B.C. during one of the wealthiest periods in the kingdom's history. Together they revolutionised Ancient Egyptian religion by establishing the cult of Aten, the sun god, according to the Encyclopaedia Brittanica.
She was renowned for her beauty—her name means "the beautiful one has come forth"—and was made famous today by the iconic bust.