The Secret 'Married At First Sight' Star Iris Is Hiding From Keith Is About Her Virginity, Some Fans Say
Married At First Sight star Iris Caldwell has a secret that fans are clamoring to uncover. As the preview for next episode stated, it's something that only Iris' mother and her doctor know.
Iris has said repeatedly she's been saving her virginity until marriage. Sex—or lack of sex—has defined her relationship with husband Keith Manley. Iris regularly calls her virginity a "precious gift" that she's been saving for her husband. It came as a shock to her that a man might not want her "precious gift," as Keith struggles with Iris' "sexual immaturity" and potentially being the man to receive her gift.
"I really don't think anybody knows this but my mom and the doctor," Iris says to Keith while lying in bed. The camera then cuts to Keith who says in a confessional, "Hearing Iris' secret... I'm just a little confused."
The preview for next week's episode sparked multiple Reddit threads. "Can we please speculate? I am so dang curious!" one user wrote. "Is she a hermaphrodite? Did she have sex before and get pregnant? Did her hymen break riding a horse?"
Some jaded MAFS fans predicted the "secret" wasn't anything major, accusing producers of making little things seem much more dramatic. "It's always nothing," one of the top comments said.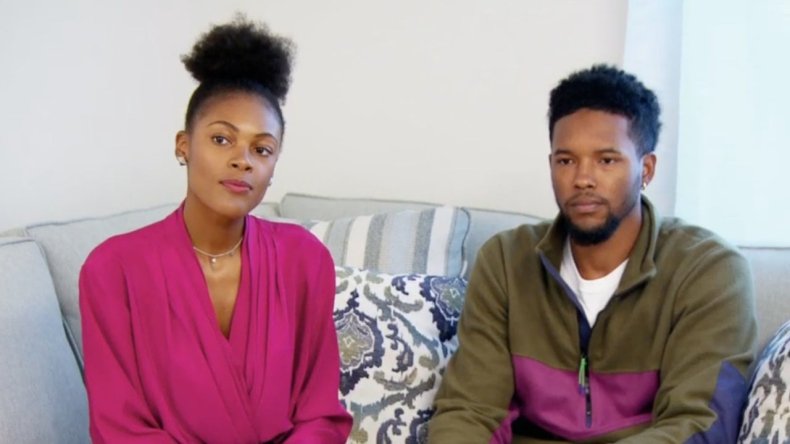 While still dubious that the secret was anything major, some netizens mused Iris could have experience trauma in her past or possibly has a medical problem, which could potentially explain why she's keeping Keith at arm's length. Others noted it might be that she's a born-again virgin or is not being completely honest with Keith about her sexual history.
In an interview with Pop Culture on Wednesday, Iris revealed she was shocked at the way viewers have reacted to her virginity. "Being judged by people about my virginity has been an eye-opener, especially those who appear to view virginity as a negative attribute is new to me," she said Wednesday.
Iris added, "This is the path I chose for myself as we all make different choices in life, and to be judged for my choices by the world is very interesting — let me live my life as you live yours. Not sure when being a virgin became a negative thing. I see it as a positive conscious decision for me in my life/walk with God."
To find out Iris' secret, don't miss Season 9 of Married At First Sight on Wednesdays at 8:30 p.m. ET on Lifetime.