Unique Secret Menu Items at These 20 Restaurants
There is good news for those bored by Big Macs or left cold by Starbucks iced coffees.
Restaurant menus are no longer set in stone, and diners can now order secret treats tailored to their tastes.
Prepare for hunger pangs with these popular restaurants' secret menu items, courtesy of HackTheMenu. All entries were available at the time of writing.
1. Starbucks Dragon Drink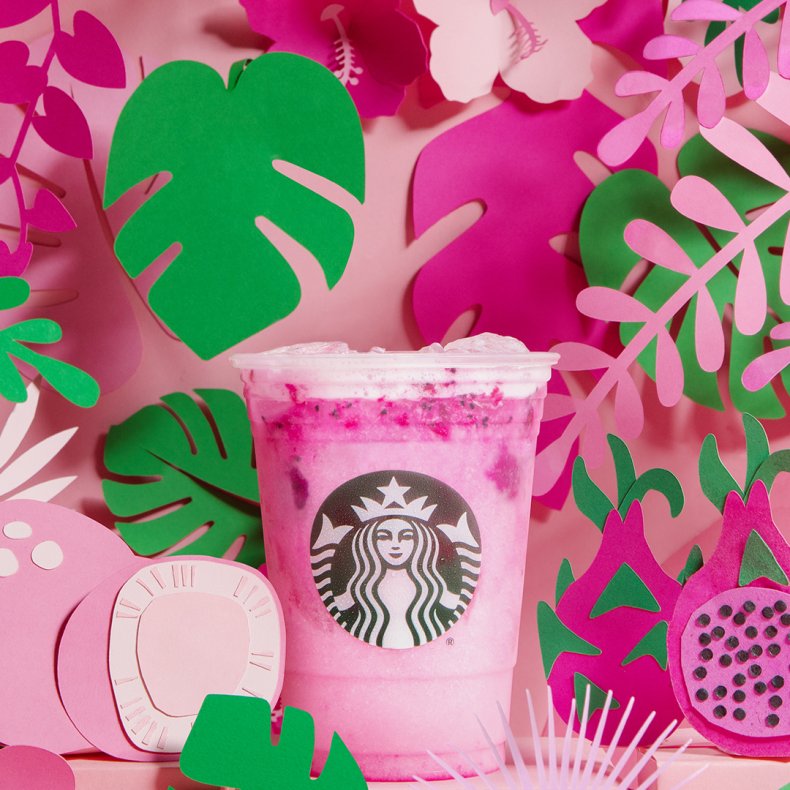 Starbucks is constantly getting creative with its drinks.
A spokesperson told Newsweek said: "Customers can customize their beverages and we also provide information to help customers decide what's best for them.
"There are 170,000 plus ways our baristas can customize beverages at Starbucks, with a variety of milks, combination of syrups, coffee/espresso options and toppings."
The Dragon Drink is a tropical-inspired pick-me-up—crafted with a refreshing combination of sweet mango and dragonfruit flavors—is handshaken with creamy coconut milk, ice and a scoop of real diced dragonfruit.
2. In-N-Out Protein Style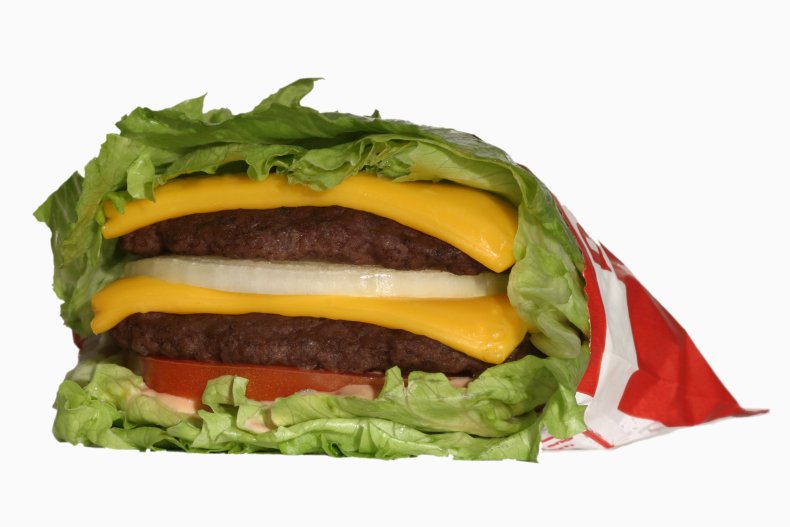 In-N-Out told Newsweek its "secret menu" items started simply as variations customers requested when ordering basic menu items.
The restaurant said: "Over the years, many of those variations were given names, usually by the Customers who frequently ordered their burger that way.
"Some of those names stuck, and today many of our loyal customers continue to order their burgers Animal Style, or Protein Style, for example."
The In-N-Out Protein Style item is a burger wrapped in lettuce instead of a bun.
3. Chipotle Quesadragon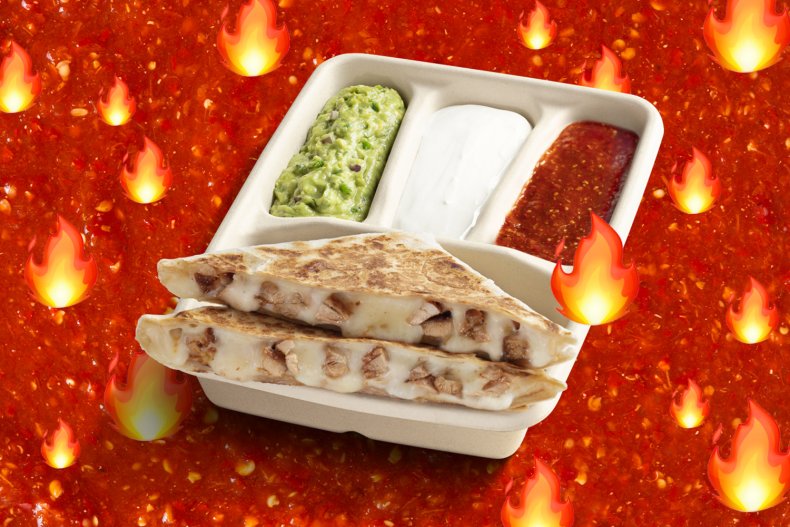 The Quesadragon is created by ordering a choice of quesadilla on the Chipotle app or website, with sour cream, tomatillo red-chili salsa and hand-mashed guacamole on the side.
The restaurant said: "Fans can create Chipotle's famed 'Dragon Sauce' by combining the tomatillo red-chili salsa with the sour cream directly in the entrée's 100 percent compostable packaging. "
4. Arby's Super Roast Beef Sandwich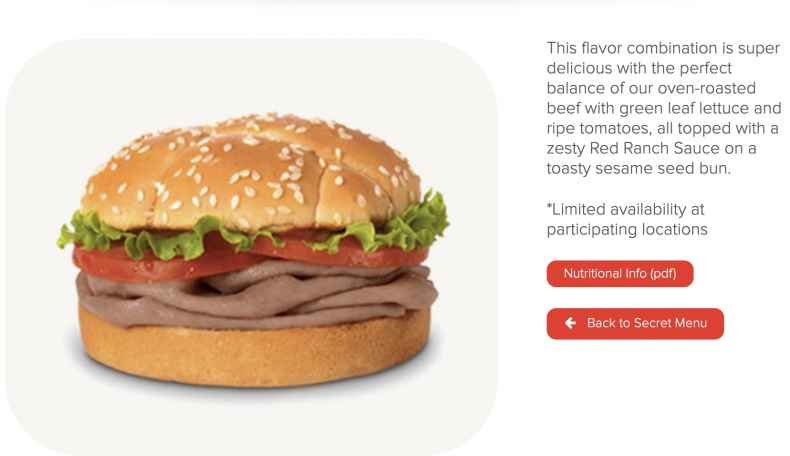 "Shh!! It's our secret menu, only for you, our loyal customers," reads a statement on Arby's website.
"These old favorites are still around even though you don't see them on the menu. Just whisper your secret order to the cashier and the sandwich shall be yours."
Available for a limited time only, the Super Roast Beef Sandwich is described as "the perfect balance of our oven-roasted beef with green leaf lettuce and ripe tomatoes, all topped with a zesty Red Ranch Sauce on a toasty sesame seed bun."
5. Burger King BK BLT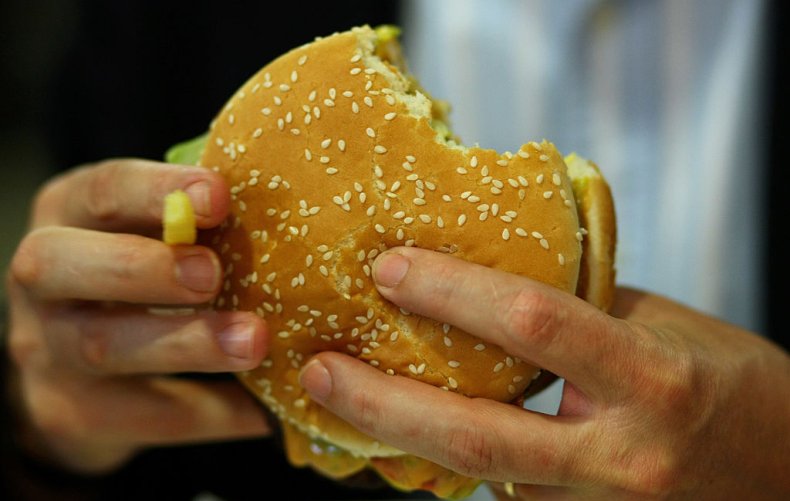 Fast food aficionados consider this classic to be Burger King's best "secret menu" item.
Simply order a Burger King Whopper or a Whopper Junior topped with streaks of delicious bacon.
6. Carl's Jr. Chicken Stuffed Star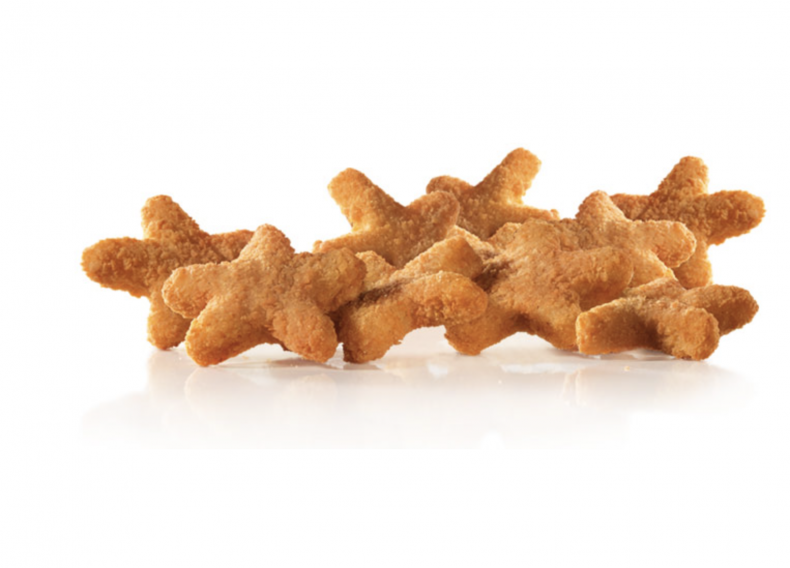 This off-the-menu monstrosity is Spicy Chicken stars (pictured) sandwiched between the burger patties of a Super Star burger.
7. Chick-fil-A Buffalo Chicken Sandwich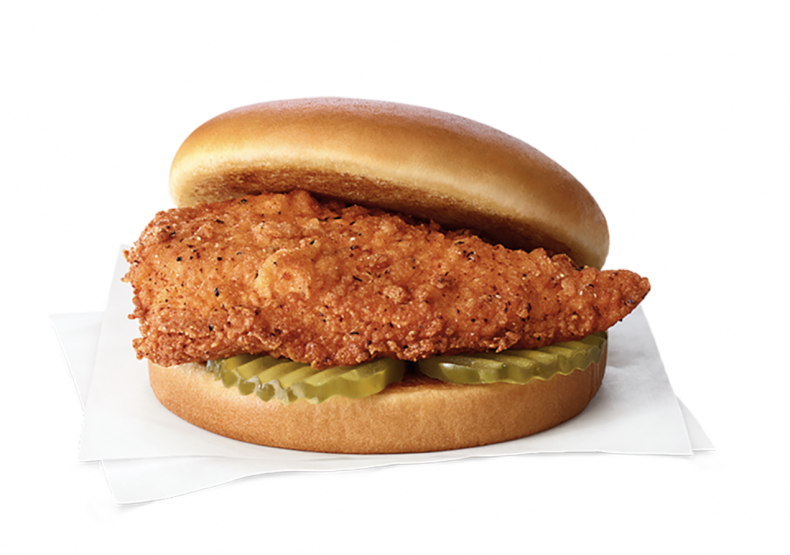 This top-secret sandwich is the perfect marriage of spicy boneless breast of chicken in a bun topped with a fiery spiced sauce reminiscent of buffalo chicken wing sauce.
8. Dairy Queen Butterbeer Blizzard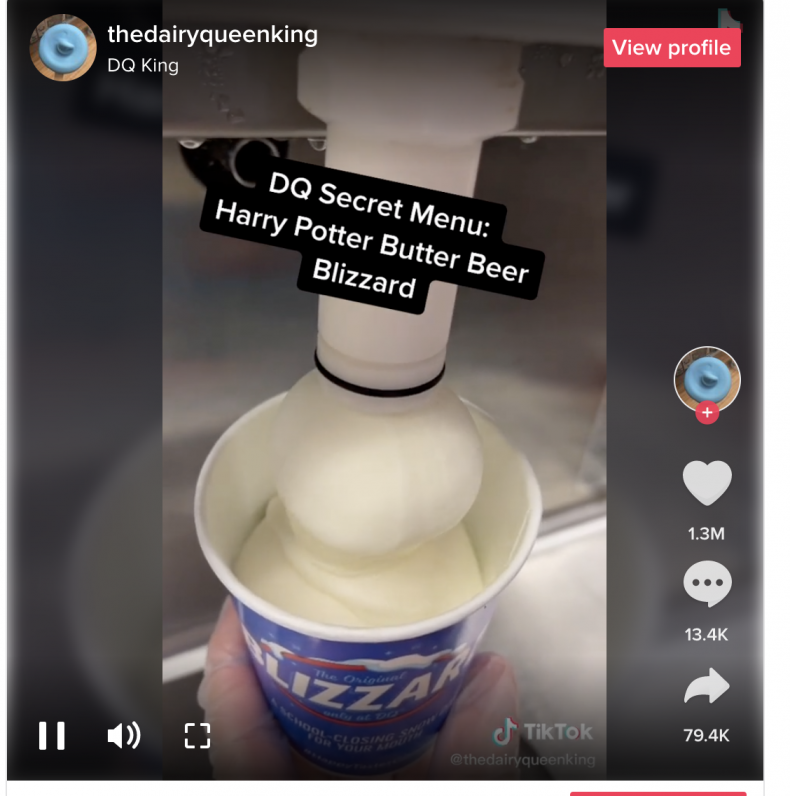 Dairy Queen shared news of the restaurant's latest secret serving, dubbed the Butterbeer Blizzard, earlier this month.
This incredible concoction features vanilla syrup, butterscotch syrup, Butterfinger pieces topped with a tasty swirl of whipped cream.
9. Five Guys Patty Melt
The Five Guys Grilled Cheese Sandwich can be transformed by adding Hamburger Patties plus your favorite toppings inside the Grilled Cheese Sandwich.
The trick is to request Five Guys chefs to grill the Buns as they would for a Grilled Cheese.
In May 2021, TV host Jimmy Fallon took to Twitter to praise the "amazing" Patty Melt.
10. Jack In The Box Loaded Grilled Breakfast Sandwich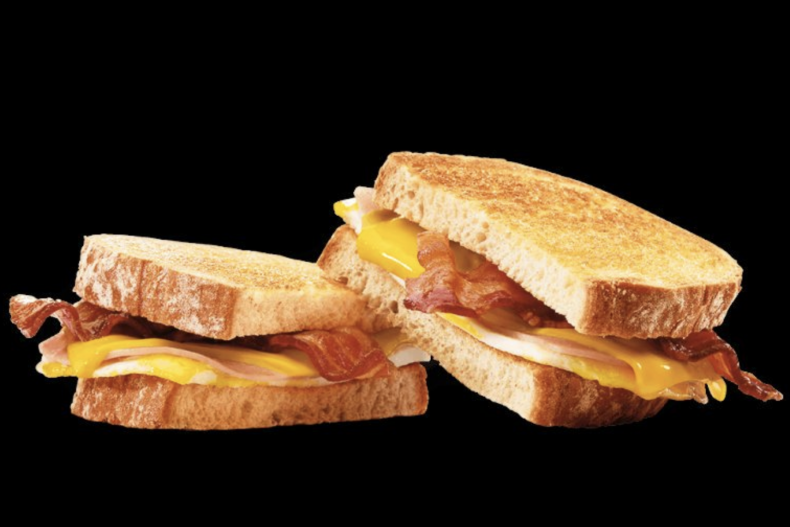 The Loaded Grilled Breakfast Sandwich is the traditional Grilled Breakfast wedged between two slices of bread, with whatever additions you feel appropriate for that time in the morning.
11. Jamba Juice Andres Surprise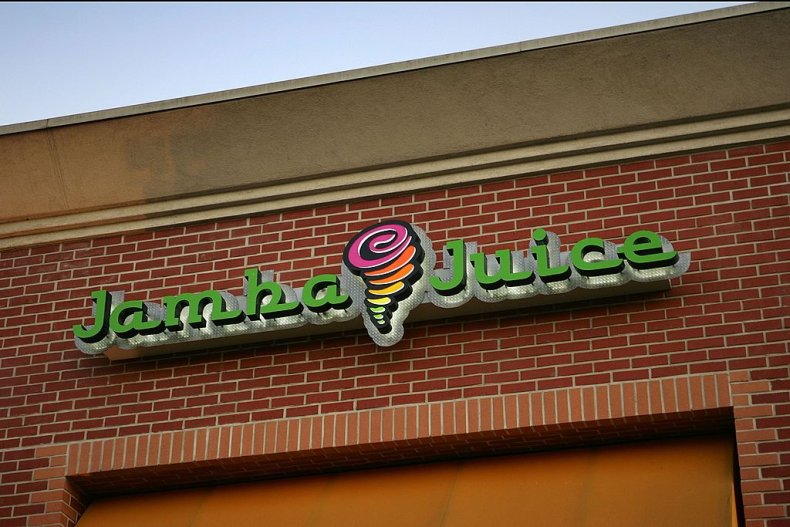 This fantastically fruity smoothie is one of the most popular secrets at Jamba Juice.
Order this concoction by asking for: 9 oz. Orange, 1 oz. Raspberry, 2 Scoops of Orange Sherbet, 1 Scoop of Pineapple Sherbet, 1 Scoop of Mangoes and 1 Scoop of Peaches.
12. KFC Triple Down

Boasting three whole pieces of KFC's famous fried chicken, bacon, & cheese sans bun, this off-the-menu item is even more extreme than the legendary Down Down.
13. McDonald's Big McChicken
Although McDonald's has no secret menu, the fast-food giant does allow customers to tailor meals to their exact tastes.
Among the most creative creations at McDonald's is the Big McChicken, featuring a classic Big Mac with McChicken Patties replacing the buns.
14. Panera Bread Grilled Mac & Cheese sandwich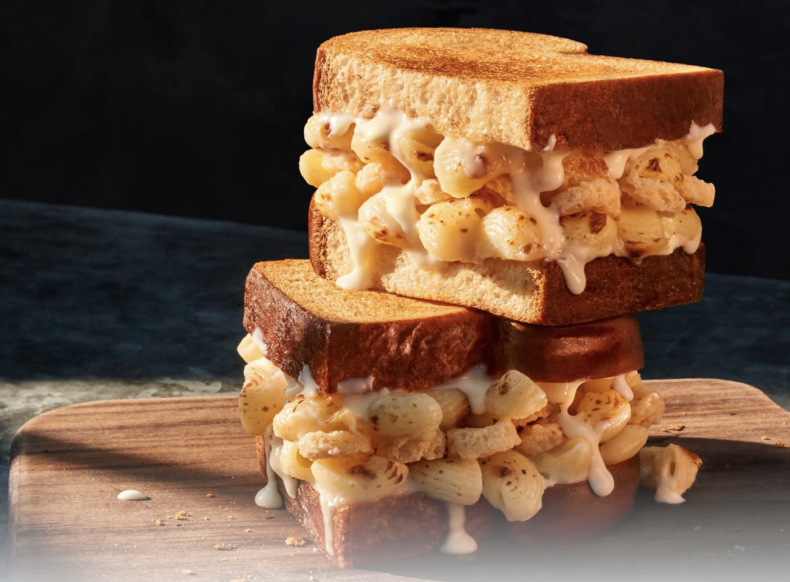 Mac n' Cheese stuffed between Panera's classic white miche bread.
The Grilled Mac & Cheese Sandwich, with sprinkled with Parmesan crisps, launched nationwide on September 14.
The bakery chain says it has "combined the two childhood favorites creating the ultimate nostalgic dish."
15. Shake Shack "Protein Style" Burger
This bunless burger arrives wrapped in only a lettuce leaf, meaning foodies are advised to eat this with a knife and fork rather than hands.
16. Sonic Dr. Pepper Orgasm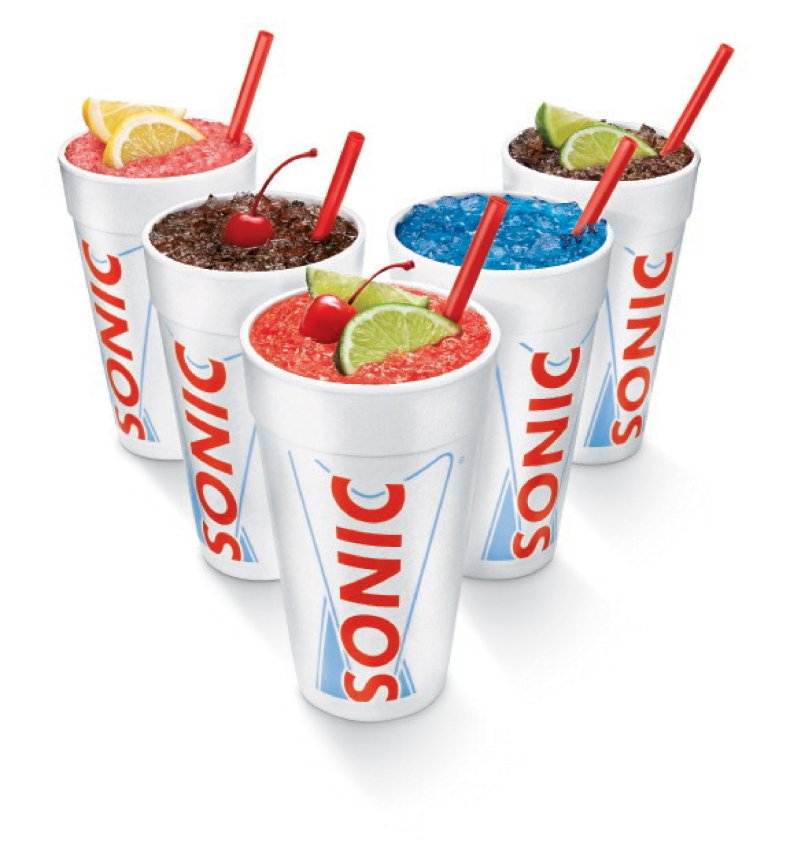 This mind-blowing secret drink is a highly refreshing blend of Dr. Pepper, lemonade, and Powerade, only available when the Dr. Pepper Orgasm is requested.
17. Subway Old Cut
Subway tweaked how they sliced its subs many years ago but some will repeat this trick upon request.
Some aficionados claim the Old Cut compliments the filling a whole lot better, so why not ask for the bread to be excavated from the top like a trench, instead of being sliced from the side?
18. Taco Bell Doritos Shell Anything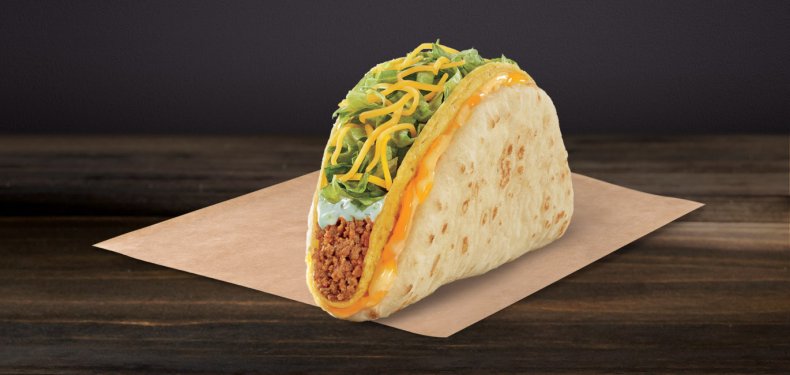 This off-the-menu item allows customers to swap the hard taco shell of any Taco Bell item with the more popular Doritos Loco shell.
19. Wendy's Barnyard Burger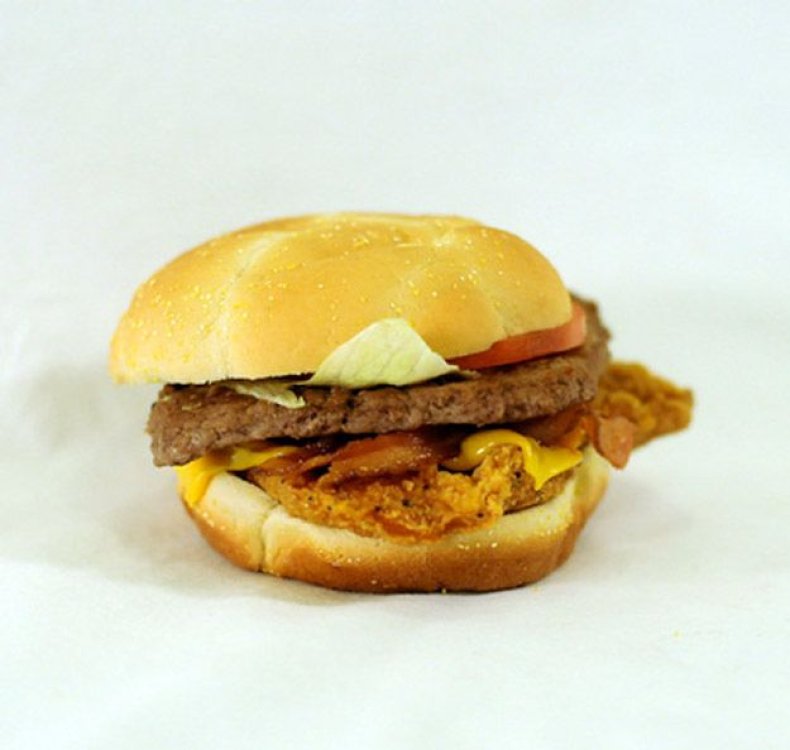 This meat feast, containing beef, spicy chicken and bacon, is arguably the most famous secret item available from Wendy's.
20. Whataburger Chicken & Pancakes
Chicken and waffles receive a 2021 update with maple syrup-drenched pancakes sandwiching crunchy fried chicken.
Update 09/15/21, 11:16 a.m. ET: This article has been updated with more details about Panera's Grilled Mac & Cheese Sandwich.