'Secret' Notebook From Johnny Depp, Amber Heard Trial Sold for $15K on eBay
A lawyer who took courtroom notes during the Johnny Depp v. Amber Heard trial has sold his notebook for $14,969 on eBay.
"Actually thought it was going to go for higher, but I'm happy where it ended," attorney Larry Forman told Newsweek.
Millions of people across the world tuned in to watch the defamation trial in Fairfax, Virginia, which was televised daily and set off a fiery discourse on social media. During coverage of the verdict, the Law & Crime network's YouTube viewership reached a record 3.5 million live concurrent viewers.
A jury found that Heard had defamed Depp on June 1. He was awarded $10 million in compensatory damages and $5 million in punitive damages, adjusted by the judge to $350,000, as Virginia law limits punitive damages. The jury awarded Heard $2 million, finding that Depp's former attorney had made defamatory comments about her.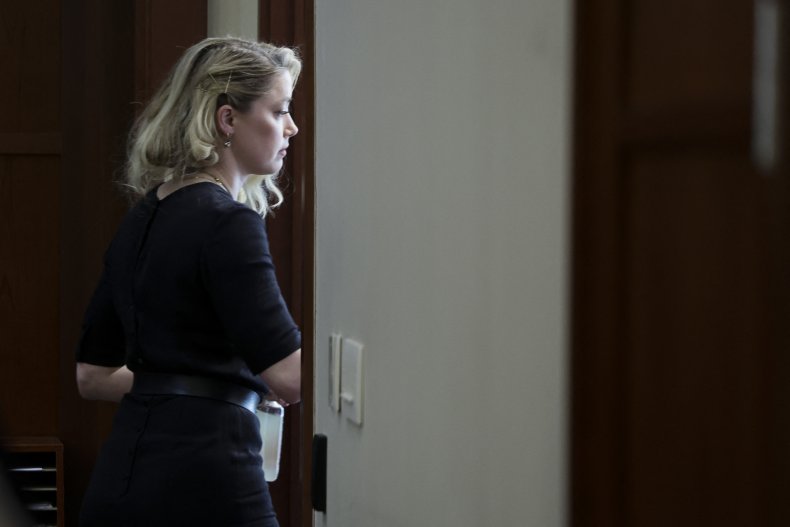 Forman, a criminal justice attorney who also goes by "The DUI Guy," traveled from Louisville, Kentucky, to watch six days of the trial. The lawyer recorded 75 pages of notes, he told Newsweek, including details that were not caught on TV.
"I recorded my personal impressions of the jurors' reactions to testimony from the witness stand, as well as things that the lawyers were doing that were not captured on video," Forman said.
On June 1, he put the "top secret" notebook up for auction on eBay, starting the bidding at $0.99—the value of the paper his notes were written on. After 142 bids, it sold for nearly $15,000 on June 8.
Forman is donating 100 percent of the proceeds to Children's Hospital Los Angeles (CHLA). Heard's pledge of $3.5 million to CHLA became a focal point during the defamation trial, when she was grilled over confusion between "pledging" and "donating," having yet to send the hospital the promised amount.
The seller said he was donating to CHLA to "make right when Amber Heard did wrong."
Followers of the trial reacted to the sale on TikTok, where user Shannon Burns accumulated 633,000 views on a video about Forman's notebook.
"The whole court case turned into a huge spectacle, so it's not surprising that he actually ended up selling the notebook on eBay for just under $15,000," Burns said.
"Smart," commented several TikTokers.
But others said they were disturbed by the frenzy around the celebrity trial.
"The way the media treated this case is so weird, imagine going to the stand to share [your] story of abuse and now there are [people] going into [your] courtroom like it's a concert and taking notes on it and selling it," one viewer said.
"This whole thing feels ick," another agreed.