Secret Recording Of Netanyahu's Son Included Redacted Comments On Buying 'Milligrams' of Substances And 'Graphic' Specifics About Prostitutes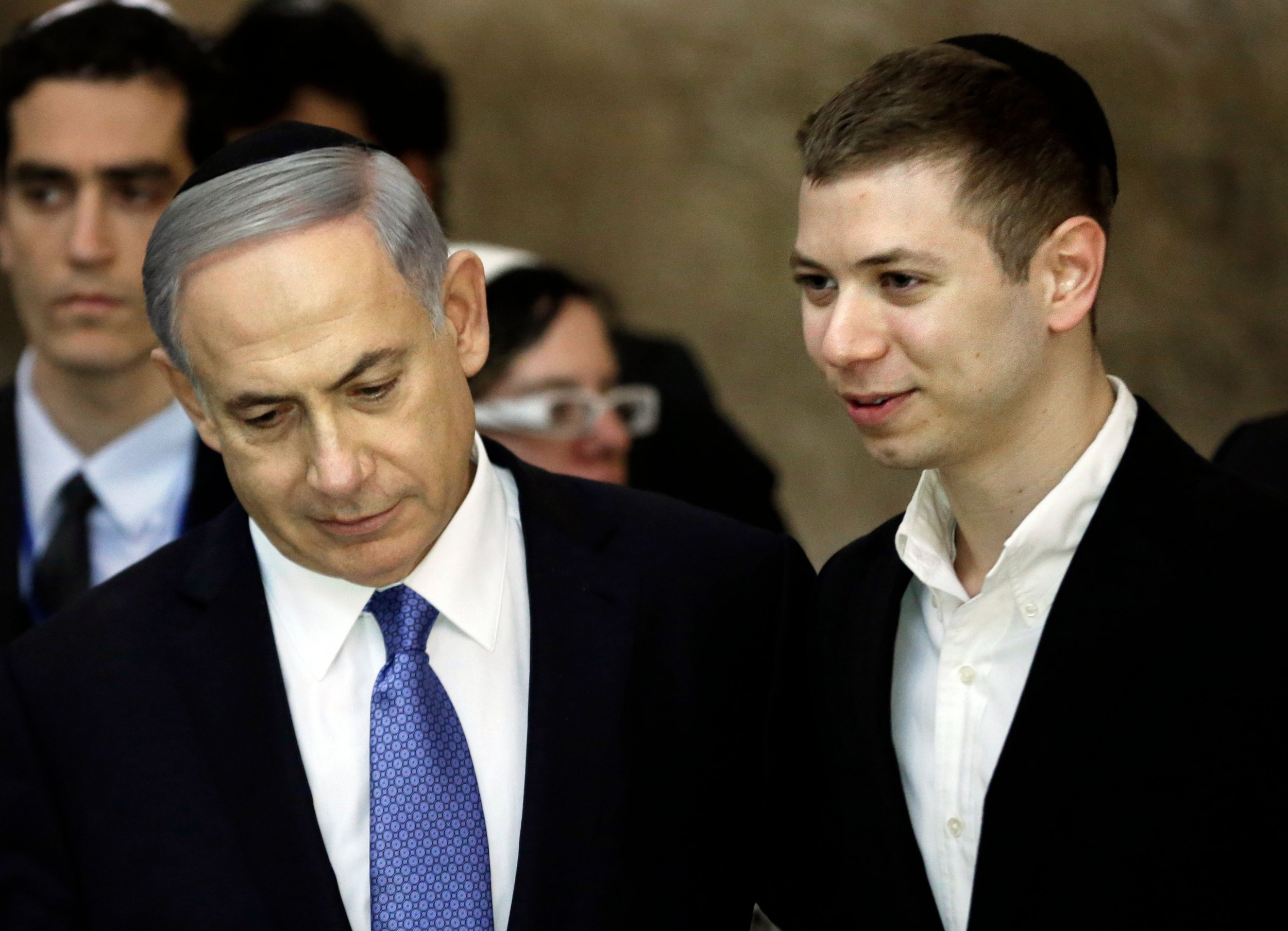 Further details regarding a secret recording in which the eldest son of Benjamin Netanyahu bragged drunkenly about a $20 billion gas deal have revealed the 26-year-old wanted to arrange the purchase of "milligrams" of an unknown substance and spoke graphically about hiring prostitutes.
The comments were released by Israeli investigative web magazine The Hottest Place in Hell, which said Netanyahu and his friend Ori Maimon, the son of gas tycoon Kobi Maimon, could be overheard discussing how much different sex acts with a prostitute would cost in "blunt" language. It is unclear how the magazine gained knowledge of redacted parts of the 2015 tape, clips of which aired on Israeli TV earlier this week.
Related: Netanyahu's son was strip club regular for years, supermodel ex-girlfriend left 'disgusted' by secret tape
It appears that Yair Netanyahu's government-paid driver made the stealthy recording, shopping it around before it was aired. Israel's News 10 and Yedioth Ahranonth newspaper have said they refused to pay for the recording.
Benjamin Netanyahu has demanded that Israel's Channel 2 disclose whether or not it purchased the recording. Similarly, sources close to the Prime Minister's office have asked that Israel's TV News Company, which aired the recording in the first place, reveal if it paid money for tape, Haaretz reported.
Of what has been made public, Netanyahu can be overheard asking Kobi Maimon to give him $116 because his father helped push through antitrust legislation. He reportedly wanted the money to hire a prostitute.
"Bro, you got to spot me. My dad made an awesome deal for your dad, bro, he fought, fought in the Knesset for this, bro," Yair Netanyahu said, referring to the Israeli parliament.
"Bro, my dad now arranged for you a $20 billion deal, and you can't spot me 400 shekels?" he added. Later in the conversation Yair Netanyahu can be heard offering to exchange sexual favors with his supermodel ex-girlfriend Lee Levi, to pay off his debts.
The younger Netanyahu has subsequently attacked the press for publishing the tapes but apologized for his sexist comments, dismissing them as drunken ramblings.
Responding to the Hottest Place in Hell, he would not confirm or deny the new details, preferring instead to attack the driver for "illicitly recording the tape" and declining to "continue to take part in your evil media fest."
In his most recent comments on the scandal, Benjamin Netanyahu has defended his son, saying he and his wife Sara raised their children to respect women. The Prime Minister discussed his family values Thursday at a meeting for NATO ambassadors at the King David Hotel in Jerusalem.
"I strenuously object to the exclusion of women, trying to find ways of empowering women in many areas," Netanyahu said. "These are the values we believed in and which we instill in our children," he added.
There was significant legal wrangling over the tapes before their publication with Netanyahu's lawyers working to obstruct their airing. In his remarks today the Israeli prime minister said the media had "crossed a line" in publishing them. His Justice Minister Ayelet Shaked has suggested in the wake of the scandal the government could pass an amendment prohibiting secret recordings.