Secret Service Arrest Man Who Allegedly Traveled to White House to 'Kill All White Police'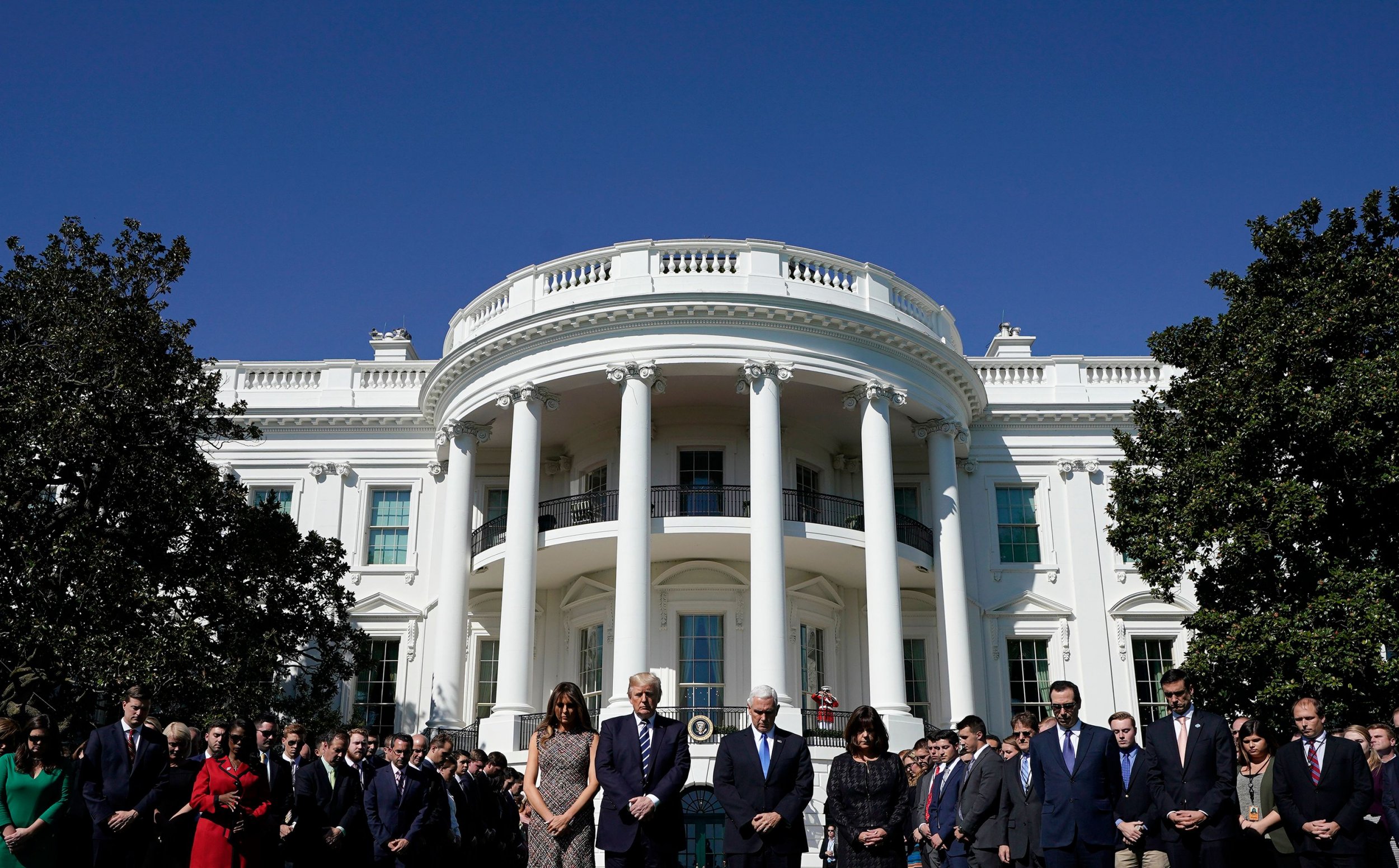 The Secret Service has arrested a man who allegedly traveled to the White House with the intention of "killing all white police."
Dallas native Michael Arega was apprehended and taken into custody on Monday, after an alert was issued for him by a police department that made the Secret Service aware he was traveling to Washington, D.C.
In a statement shared on social media, the Secret Service said: "Today at approximately 2.55pm, the Secret Service Protective Intelligence Division was notified to be on the lookout for Michael Arega, who reportedly traveled to Washington D.C. for the purpose of killing "all white police" at the White House.
On receiving the alert, which was issued by Montgomery County Maryland Police Department, the Secret Service started their search for Arega, and "immediately increased their posture of readiness."
After police spotted the man, he was arrested.
"At approximately 4.05 p.m., Arega was observed by Secret Service personnel on the north side of Pennsylvania Avenue, near Lafayette Park," the statement said. "Arega was immediately detained by Secret Service Uniformed Division officers and subsequently arrested without incident."
He has since been taken to the Metropolitan Police Department and charges against him are pending, the Secret Service said, while also praising the "extensive cooperation" between the different law enforcement agencies involved in the current investigation.
It is not clear whether the man was alleged to have been attempting to get into the White House grounds, but several people have been arrested attempting to enter the property this year.
In March, an intruder was arrested after being on White House grounds for almost 17 minutes.The man, who was carrying a backpack that contained two cans of mace and his passport, told police that he was "a friend of the president. I have an appointment," when he was approached by officers.
Commenting on the March incident shortly afterwards, the president said the man had been troubled and praised the Secret Service for their efforts.