Secret Service Denies Deleting Text Messages, Blames Phone Reset
The U.S. Secret Service has denied allegations that the agency deleted text messages from January 5 and 6, 2021 after they had been requested by the Department of Homeland Security's inspector general.
Secret Service Chief of Communications Anthony Guglielmi issued a strongly worded statement on Thursday that refuted the claims by the Office of Inspector General (OIG) and blamed a "reset" of the agency's mobile phones for the loss of some data other than the messages in question.
In a letter to Congress on Wednesday, DHS Inspector General Joseph Cuffari wrote that many text messages from January 5 and 6, 2021 were deleted even after OIG had requested them.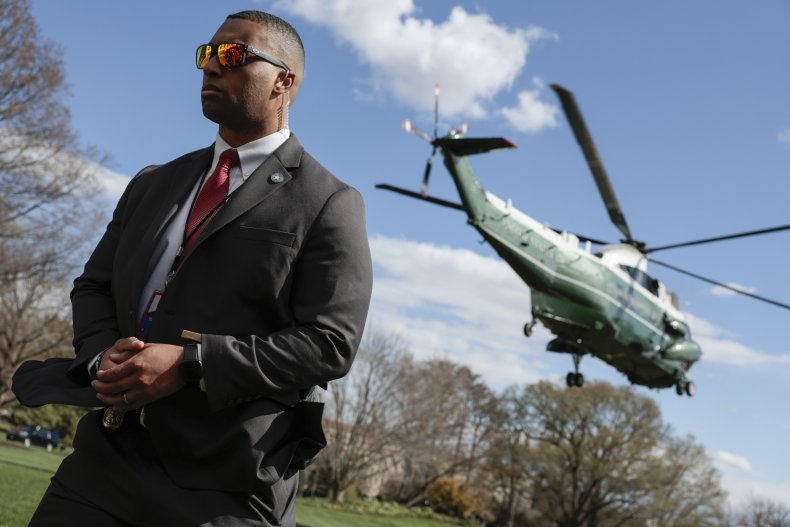 The Secret Service initially said the messages were lost as part of a "device- replacement" program, according to OIG, but the agency issued a statement late on Thursday denying that the texts OIG sought had been lost.
"The insinuation that the Secret Service maliciously deleted text messages following a request is false," Guglielmi's statement said. "In fact, the Secret Service has been fully cooperating with the Department of Homeland Security Office of Inspector General (DHS OIG) in every respect—whether it be interviews, documents, emails, or texts."
"First, in January 2021, before any inspection was opened by OIG on this subject, the Secret Service began to reset its mobile phones to factory settings as part of a pre-planned, three-month system migration. In that process, data resident on some phones was lost," the statement went on.
The Secret Service said OIG had requested electronic communications for the first time on February 26, 2021 "after the migration was well under way."
"The Secret Service notified DHS OIG of the loss of certain phones' data, but confirmed to OIG that none of the texts it was seeking had been lost in the migration," the agency said.
The statement went on: "DHS OIG's allegation regarding DHS's cooperation with its investigation is neither correct nor new. To the contrary, DHS OIG has previously alleged that its employees were not granted appropriate and timely access to materials due to attorney review."
"DHS has repeatedly and publicly debunked this allegation, including in response to OIG's last two semi-annual reports to Congress. It is unclear why OIG is raising this issue again," the agency concluded.
Newsweek has asked DHS Office of Inspector General for comment.
In his letter, Cuffari had written that "DHS personnel have repeatedly told OIG inspectors that they were not permitted to provide records directly to OIG and that such records had to first undergo review by DHS attorneys."
"This review led to weeks-long delays in OIG obtaining records and created confusion over whether all records had been produced," he said.
Earlier on Wednesday, Guglielmi responded to a report about OIG's claims on Twitter, writing: "We take strong issue with these categorically false claims and I will be responding in detail shortly."
OIG's allegations come amid the ongoing House of Representatives' Select Committee investigating January 6 and questions about the actions of certain Secret Service agents as well as concerns about the agency's ties to former President Donald Trump.