Secret Service Should Watch Out for Trump's Ghosts at Mar-A-Lago, Says Yates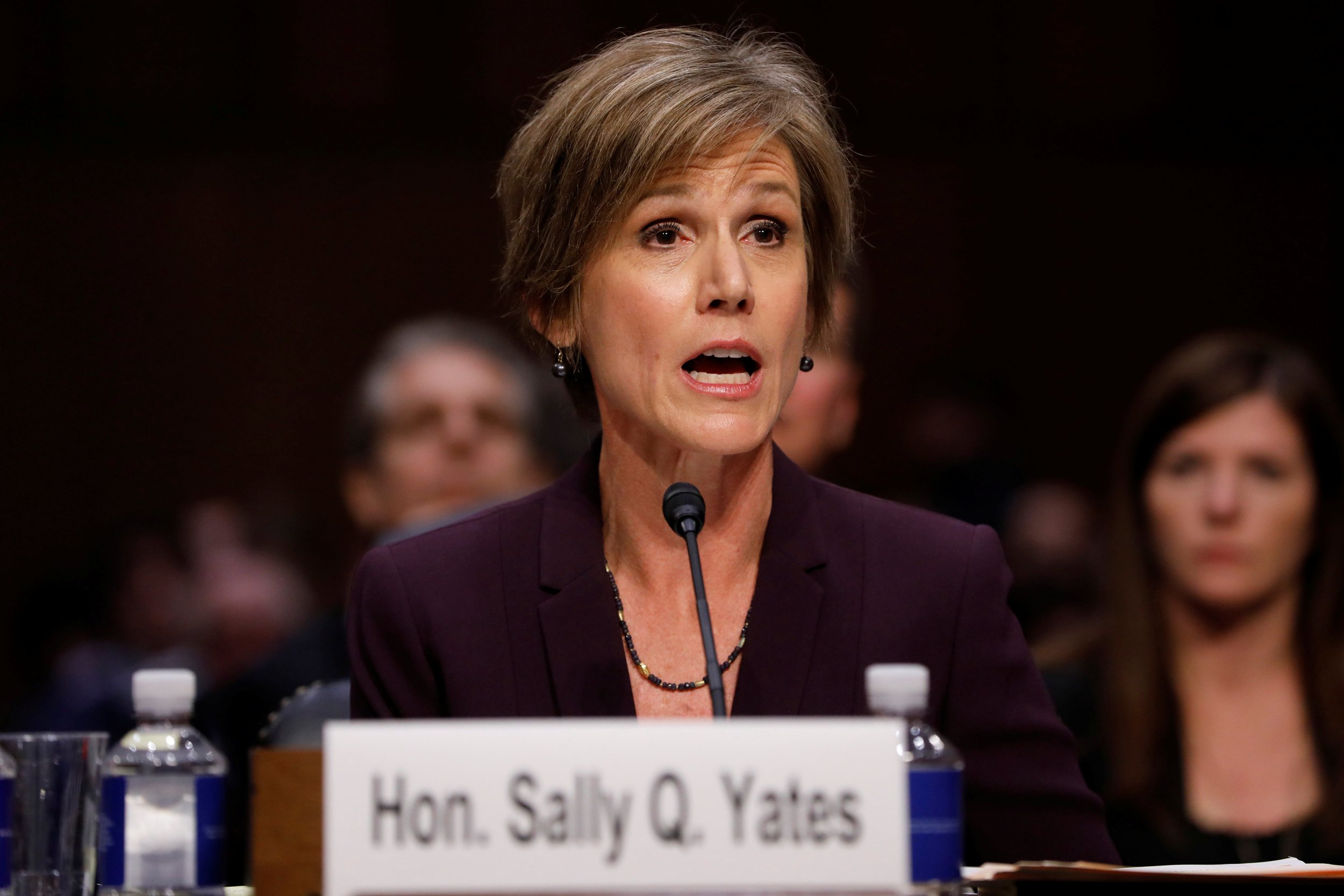 In a nod to the grumpy, miserly and fictional Dickensian grinch Ebenezer Scrooge, ex-Deputy Attorney General Sally Yates has warned President Donald Trump's security to watch out for ghosts in the yuletide season.
Yates shot off a relatively rare tweet after Trump launched some social media attacks on the FBI's Deputy Director Andrew McCabe. Trump has stepped up jibes at McCabe's expense, as he continues to stroke suspicions that some officials at the FBI are still loyal to the director he fired in a cloud of controversy, James Comey. Trump has even been egging McCabe to retire.
Trump's newest tweets at McCabe's expense caught the attention of Yates, who was also fired by Trump.
Related: Trump boasts about championing "Merry Christmas" in a war most Americans do not believe in or care about
"This on Christmas Eve? Secret Service, be on the look out for three ghosts visiting Mar-a-Lago tonight," Yates tweeted.
While a reference to A Christmas Carol, Yates may have also reminded Trump about a recent parody by Saturday Night Live that recast him as Scrooge and the three ghost as figures, slightly more ominous than anything paranormal for the administration.
The show's cold open that aired earlier this month, saw Trump reminded of the flock of albatrosses, weighing on his public image, throughout his campaign and the early days of his administration. Already in escape mode, the cold open shows Alec Baldwin as Trump, asking for a disguise, $5 million, his passport and a "bucket of chicken," when his plotting is interrupted by an apparition.
The ghost of "witnesses flipped," Trump's former National Security Adviser Mike Flynn, portrayed by Mikey Day, asks Trump to "come clean," mirroring the real retired general who has pleaded guilty in misleading authorities about the extent of contact with the Russian government he had during the Trump team's transition. Flynn's contacts with Russia have become one of the main sources of evidence in an investigation into alleged collusion with Russia. Trump does not grasp the weight of Flynn's words.
A succession of other people involved in Trump controversies arrive including Billy Bush (Alex Moffatt) who once listened to the president brag about how he sometimes greets women ("grab them by the pussy"), followed by Russian President Vladimir Putin (Beck Bennett) and Trump's election rival, Hillary Clinton (Kate McKinnon).
"You have no idea how long I've waited to say this: 'Lock him up!," Clinton tells Trump in an ironic twist of Trump's own real-life unfulfilled promises to uncover some apparently unlawful skeleton's in Clinton's closet.