Secret Service Wants Jet Skis to Protect Trumps: 'The First Family is Very Active in Water Sports'
The United States Secret Service wants to purchase two jet skis that would be used to train agents and help protect President Donald Trump—along with his family and friends—while at vacation properties located near the water, such as his exclusive south Florida Mar-a-Lago resort, according to an order request posted Monday.
The federal agency requested two Kawaski jet skis, watercrafts that each retail from $9,999 to $15,299. The request noted security challenges that special agents face when traveling with Trump to places such as Mar-a-Lago and the Hamptons.
"President Trump and his family spend several weeks throughout the year in Mara Largo FL and Hamptons NY. The First Family is very active in water sports," the request reads, which was first highlighted by Washington-based WRC-TV reporter Scott McFarlane.
"Several family members along with their guest participate in open water activities for which USSS Special Agent Rescue Swimmers are responsible," the request continues. "SA's have rented watercraft with their own personal funds to allow them to be near our protectees in various water environments to fulfill the USSS Rescue Swimmer mission."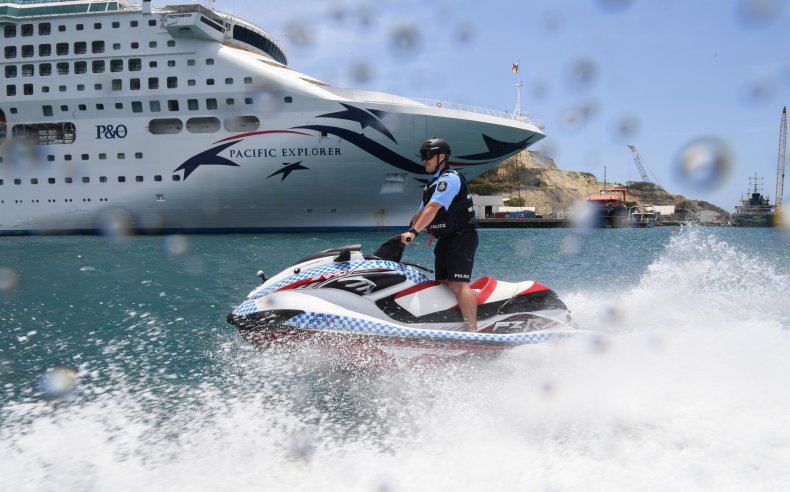 The Secret Service said the jet skis would primarily be used for training exercises and would be stored at a training facility in Beltsville, Maryland. They would be transported via a dual trailer, which the agency also wishes to purchase.
It's unclear as to when the jet ski quotes are due, considering the posting lists Tuesday but also says September 18 as the deadline, which would be Wednesday.
Currently, the Secret Service provides rescue watercraft training in North Carolina during a one-day course. However, the agency explained in its request, a three- or four-day training course provided by agents who are rescue swimmer instructors would be "more appropriate to become a proficient operator/rescuer on a" rescue watercraft.
The jet skis will "be outfitted with rescue sleds (in a separate purchase) that will be used by USSS Rescue Swimmers as training tools, as well as assets that can be used on a variety of protective missions, as needed," the request added.
The Secret Service also noted the agency's former partnership with local officials in Hawaii for when former President Barack Obama and his family vacationed there, stating that rescue swimmers used and trained with jet skis for the same reasons.