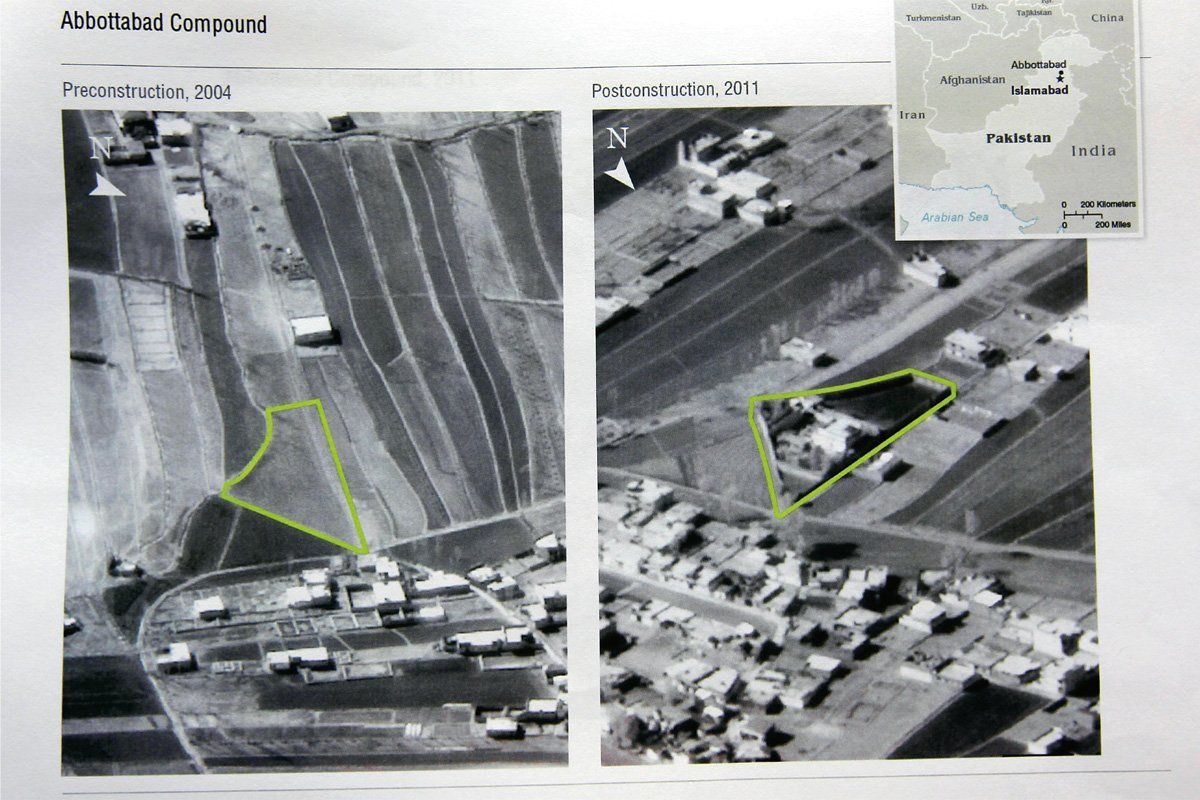 The new unauthorized, firsthand account of the Navy SEAL operation that killed Osama bin Laden makes clear that the mission's success relied in large part on a CIA analyst named in the book as "Jen." In an intelligence profession known for uncertainty, Jen—who had been tracking bin Laden's location for years—assured the SEALs she had no doubt that he resided in a walled compound less than a half a mile from Pakistan's military academy in Abbottabad. Before the raid, she briefed the SEALs on what they should expect to encounter in Abbottabad—down to details like whether a door inside the compound would open inwardly or outwardly. (She got it right.)
Jen is a new kind of CIA officer: smart, self-assured—and female. It wasn't always like this. In its early years, the agency kept women away from the challenging work of espionage. Often employees with two X chromosomes were relegated to the steno pool, or midlevel analysis work at best.
Not anymore. Jen is a "targeter," an analyst who pores over grainy drone footage and sorts through phone intercepts and other fragments of intelligence to find the exact location of terrorists, drug traffickers, or arms dealers. Since Sept. 11, the CIA has come under heavy, and often negative, political scrutiny. But during this same period, the agency has quietly perfected the art and science of the modern manhunt by training a generation of targeters like Jen. As opposed to the area specialists who analyze a country's government or economy, the targeters (sometimes called "targeteers") almost always focus on one person or one group. They work in the same units as the case officers and special forces teams that act on their analysis. And in recent years, according to Jose Rodriguez, a former deputy director of operations at the CIA, the majority of targeters have been women.
Indeed, the CIA's first unit devoted to tracking al Qaeda, known as Alec Station, hired women analysts almost exclusively in the 1990s. Mike Scheuer, the first chief of Alec Station, says that when he left the post in 1999, all of his 14 targeters were women. He also says the first captures of senior al Qaeda leaders after Sept. 11 were the result of investigative work done by these women. "If I could have put out a sign on the door that said 'No men need apply,' I would have done it," he says.
One of the most famous targeters in recent history was Jennifer Matthews, the head of a CIA team that tracked a senior al Qaeda operational planner known as Abu Zubaydah to a safe house in Faisalabad, Pakistan, according to Joby Warrick's book The Triple Agent. In the book, Warrick captures the hard choices a top-flight intelligence officer has to make to balance spy work and family. While serving in the CIA's station in Khost, Afghanistan, Matthews spent Christmas Day in 2009 with her children back in Fredericksburg, Va., through a Skype video chat. After her children opened their presents, her son and youngest child asked, "Mommy, can you show us your gun?" according to Warrick's account. She showed him her pistol and rifle. Then she was off to the mess hall on the base for a Christmas meal with her fellow officers. Five days later, Matthews was killed when a Jordanian physician she thought was a spy for the CIA blew himself up at a meeting with her at the Khost station. "She was among the best," says Rodriguez.
Like Matthews, Gina Bennett—a senior CIA analyst who authored one of the agency's first warnings about al Qaeda in 1993 and who later a wrote a book called National Security Mom—has sometimes had to participate in family holidays from a remote location. "One of the best Mother's Days I've ever had was when my kids had our traditional chocolate-chip pancakes for Mother's Day breakfast and I attended via a laptop in the dining room," she says. "I could almost smell those pancakes."
Bennett, who is a mother of five, says, "I do not think women, any more than men, have to choose between family and a CIA career anymore." She adds, "Not only has my husband been completely supportive of the fact that my job was a calling for me, but my children have understood the concept of serving the greater good. They do not treat me as if I am making a choice between them and my job. They understand that they are partners in what I do, and they are proud of me. I couldn't do what I do without that."
In early 2009, President Obama asked Bruce Riedel, a longtime CIA officer and counterterrorism expert (and Newsweek contributor), to run a review of the war in Afghanistan for the incoming administration. One of the first things he did was travel to CIA headquarters in Langley, Va., to learn about the agency's drone program, which Obama was planning to significantly ramp up. Riedel got a "highly detailed" briefing, he recalls. But what really surprised him was the number of women who were helping to run the covert program. His main briefer was a woman, but so were a significant number of drone targeters who were there that day.
Just before the White House announcement of a new Afghanistan-Pakistan strategy, Obama asked Riedel and his team to come to see him in the Oval -Office so he could thank them. Riedel's team consisted of an Afghan specialist from the State Department and a Pakistan expert from the CIA. Riedel introduced the CIA analyst to Obama as "the best Pakistan expert I've ever seen." Obama looked at the CIA officer, who was sporting stiletto heels, and said with clear amusement, "You don't look like a Pakistan expert."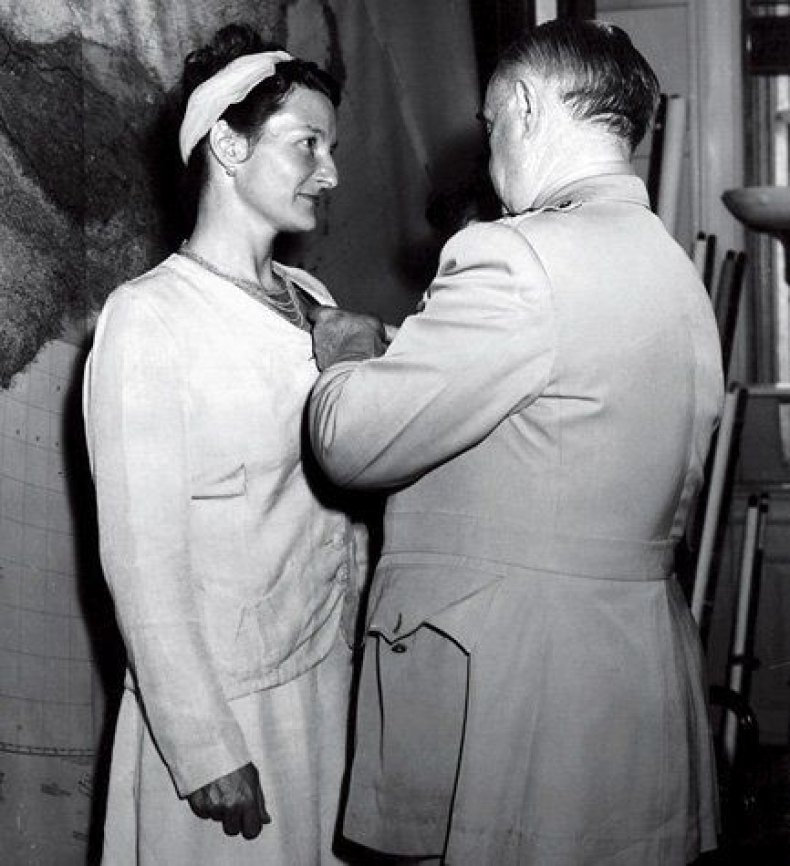 Mary Margaret Graham, one of the first women to serve in a senior leadership role in the agency's clandestine service—the side of the CIA dedicated to espionage, sabotage, and paramilitary work as opposed to analysis—says the targeter career path gives women a chance to do important counterterrorism work and still stay in the Washington area. Valerie Plame, the CIA officer who was outed in 2003 by Bush administration officials in a column by Robert Novak in the midst of the imbroglio over weapons of mass destruction in Iraq, says being a targeter allows CIA women to be closer to the exciting world of ops without the same level of sacrifice to family life. "The job is generally more reliable in terms of hours," she explains.
When asked why more women make it as targeters than men, Graham said, "My opinion is that women tend to give more attention to detail, which is what you need in this line of work." Scheuer agreed: "In the milieu of the directorate of operations, women are far better than men for targeting the terrorist problem," he said. "They pay extraordinary attention to detail. They are very good at drawing connections between towns and people and telephone numbers and -credit cards and passports." Asked why so many women succeed as targeters, Bennett joked, "A tenacious woman always gets her guy." (A spokesperson for the CIA, Preston Golson, disputed the notion that women were any better at hunting down terrorists than men. "What makes a good counterterrorism targeting analyst isn't gender-specific," he said. "You have to be creative, patient, tenacious, and persuasive.")
The CIA did not always have a gender-neutral perspective on intelligence work. Take the case of Virginia Hall, the only civilian woman to win a distinguished-service medal in World War II. In that war, Hall served in the predecessor to the CIA, known as the Office of Strategic Services. Disguised as a farmhand, she sneaked into Nazi-occupied France to help train three resistance battalions—a feat that was all the more impressive considering Hall had a peg leg. CIA official histories say she would pack the leg in a knapsack when she parachuted behind enemy lines. Yet when Hall joined the CIA after the war, she was relegated to a desk job as an analyst far away from the derring-do of espionage.
Indeed, many of the OSS officers who sought to join the CIA after the war found no opportunities to continue their espionage career in the field. Nora Slatkin, a former executive director at the CIA, acknowledged this history in a 1996 speech to the Chicago Council on Foreign Relations. "In peacetime, our society somehow felt it could afford the luxury of wasting the talents of women and leaving the Virginia Halls of this world deep in the file drawer," she said.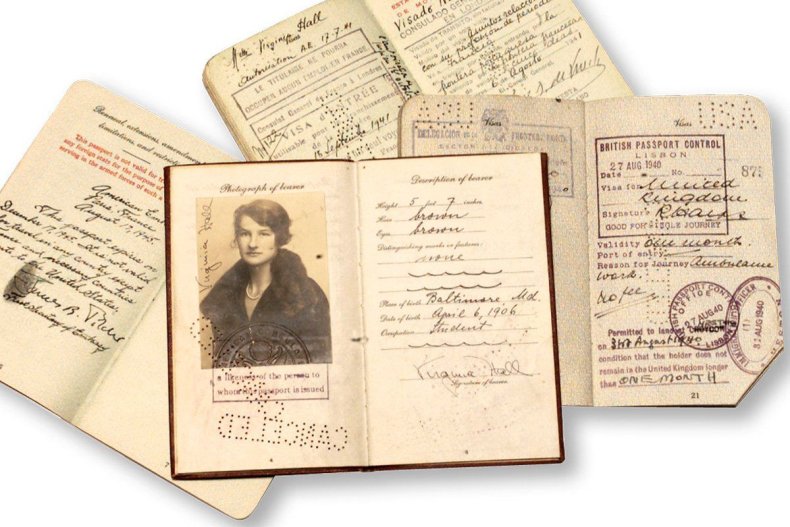 Jeanne Vertefeuille, a CIA spy catcher who led the team that caught notorious traitor Aldrich Ames in 1994, says the CIA was not a level playing field for women in the early years. Vertefeuille, who joined the agency in 1954, says sometimes the men in the office could cross the line. "If they felt like being grabby, they could get away with it," she recalls. At the time, she adds, "they mainly hired women for clerical work, even if they had law degrees."
In the 1970s, women began to be recruited as spies rather than as analysts and secretaries, but things were still slow to change. Graham, who was hired by the CIA in 1979 after earning a master's degree in Russian studies and working as a nanny for the U.S. Embassy in Moscow, says there were hardly any women in her class when she joined the clandestine service. "When I came in, there were only five women in my class," she recalls. "Within three years there were only two of us left. They left for all the right reasons; they got married and decided to have families." In this period, women would largely be promoted to what Graham calls "pink-collar jobs"—paperwork positions in human resources or managing the espionage budget. The senior operational positions were still off limits to women.
There were, to be sure, advantages in those early years for women who did become spies. "Nobody ever suspected a woman would be a case officer," one retired female CIA officer recalls. "I was able to get away with a lot back then." Yet the old boys' club atmosphere persisted. Soon after Plame began her first assignment as an undercover-ops officer, the station chief asked to see her, she recently recounted to Newsweek. When Plame entered his office, her boss's feet were up on his desk and he was chomping on a cigar. He looked her over and then asked Plame to turn around. She complied. "You'll do," the station chief said, with a smile.
By 1986 some women at the CIA began to fight back. That year, a group of women filed a class-action suit alleging systematic discrimination at the clandestine service. In 1995 the agency settled the lawsuit and agreed to four years of court monitoring of its personnel practices. It also agreed to give $940,000 in back pay to the aggrieved women. "Things have changed so significantly since that class-action suit," Graham says, adding, "I would hope we never have to go there again, because a court-mandated solution isn't the ideal way to make change."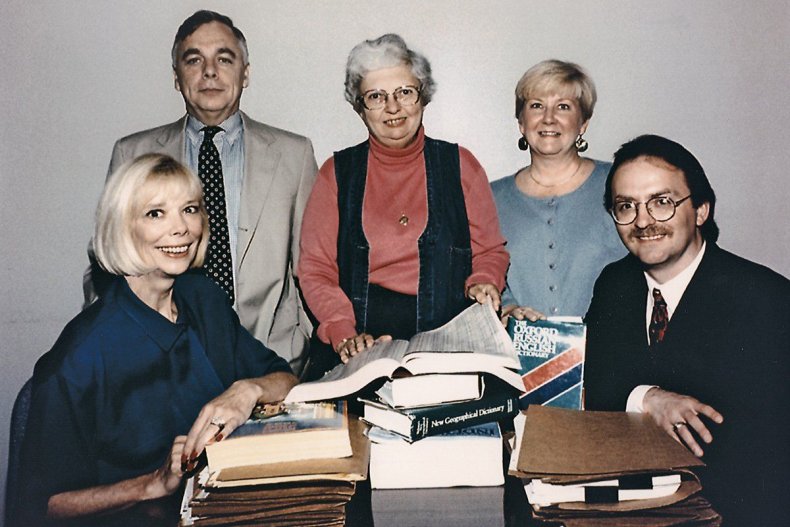 Today, nearly two decades after the suit was settled, women hold 40 percent of the CIA's senior leadership positions, according to Golson. V. Sue Bromley has been the CIA's third in command since 2011. She was preceded in that post by Stephanie O'Sullivan. And further down the chain of command, analysts like "Jen" are doing the sleuth work that has led to the decimation of al Qaeda's senior leadership.
After the raid that killed bin Laden, the SEALs flew into a U.S. air hangar in Jalalabad, Afghanistan. Jen waited with others as the soldiers delivered the terror leader in a body bag. According to the new book by Mark Owen—the pseudonym for one of the SEALs who shot bin Laden—Jen stood on the perimeter of a small circle of U.S. officials eyeing the corpse. Later, Owen writes, on a C-130 cargo plane headed to Kabul, he found Jen huddled in the fetal position, sobbing tears of joy.
In the past, the CIA sought to keep its women from frontline assignments. Now it's trying to keep Jen out of the limelight. Referring to the new book, Golson says it's dangerous to single out any one person from the team of analysts who helped to find bin Laden. "They've never sought attention, and, as we believe the American public would agree, they've earned the right to remain in the shadows," he says. As Jen has proven to her peers, the CIA's women have also earned the right to fight in those shadows.