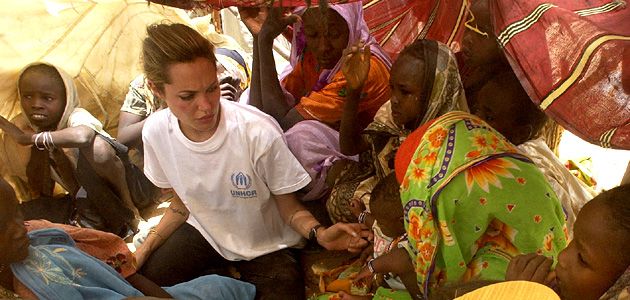 There is no doubt that Angelina Jolie is one of the most famous women in the world. Her acting may have put her in the spotlight, but it's her beauty and resistance to cultural norms that have made her a supercelebrity. Exhibit A: This week's shocking tattoo news! The public's seemingly endless curiosity about her personal life has made her a tabloid fixture. Yet her truly impressive humanitarian work goes virtually unnoticed--usually eliciting nothing more than a fleeting mention. So in honor of her philanthropic efforts, we present "The Secret World of Angelina Jolie."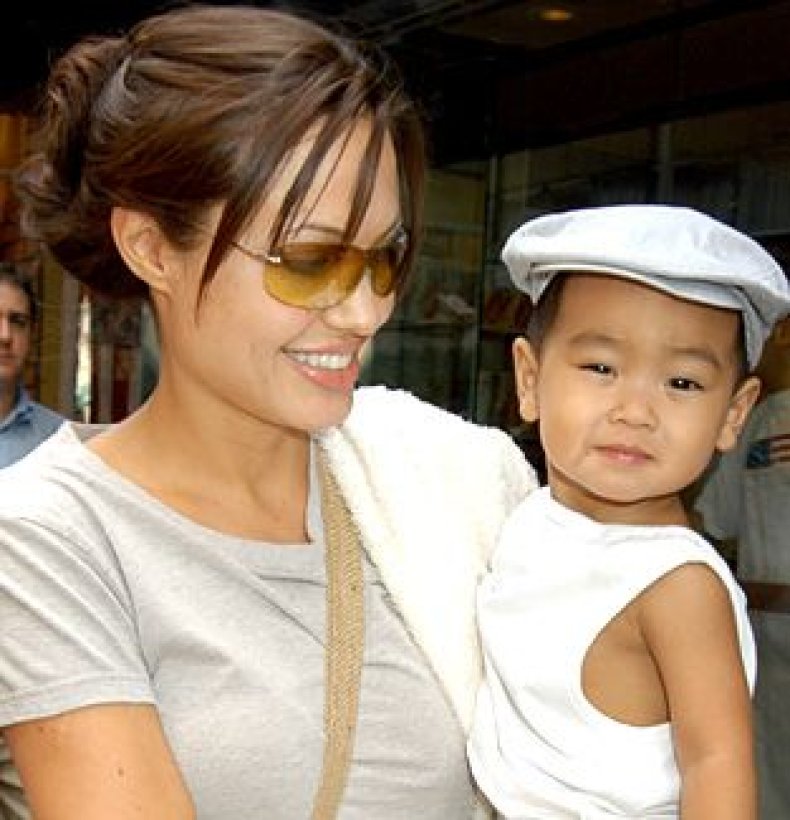 It's fairly well known that after the adoption of her eldest son, Maddox, from Cambodia, Jolie announced that she would live there part-time so Maddox wouldn't lose touch with his heritage. Jolie's Cambodian abode is now the headquarters of the Maddox Jolie-Pitt Foundation whose mission is protection of the national forest, ending poverty, protecting the environment, establishing health care and educational opportunities.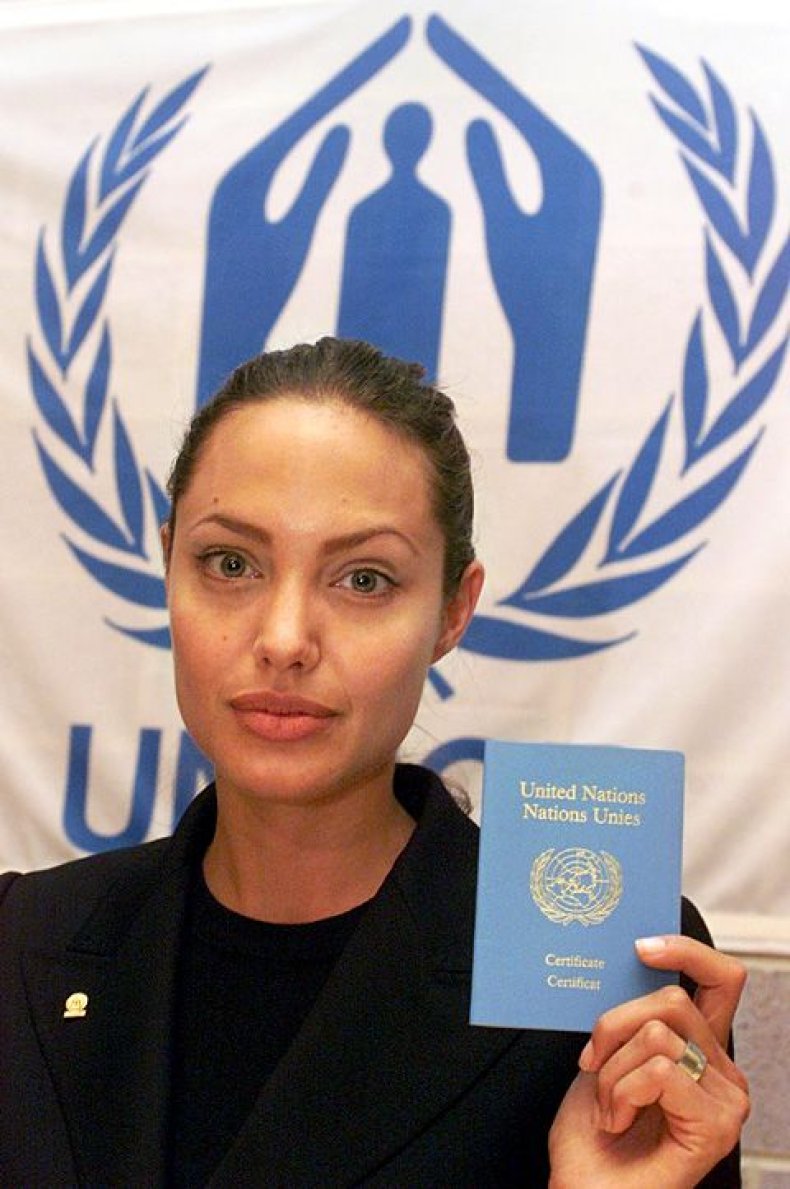 In 2001, Jolie became a goodwill ambassador for the United Nations High Commissioner for Refugees. She has visited displaced people in more than 20 countries including Sierra Leone, Iraq, and Afghanistan. Already in 2010, she has been to Ecuador, Bosnia, and Haiti.
In February 2007, Jolie visited a refugee camp in Chad for a second time in order to raise awareness of the tens of thousands of refugees fleeing the killing in Darfur. "It's always hard to see decent people, families, living in such difficult conditions," she said at the time. "What is most upsetting is how long it is taking the international community to answer this crisis."
In 2008, Jolie made a trip to Afghanistan to plea for international assistance for refugees returning from Pakistan after the defeat of the Taliban. As millions stream back to their native lands, poverty and famine have been widespread and the Taliban's recent resurgence further endangers their lives.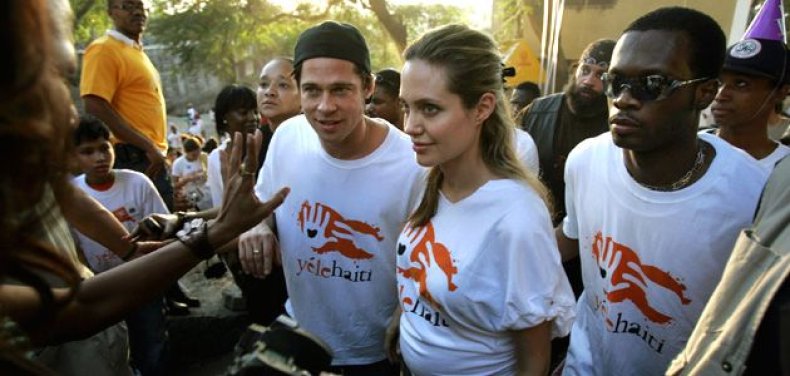 Forget those pop tarts who'd rather go naked than wear fur, one of the savviest uses of celebrity for good was Jolie's trip to Haiti with Brad Pitt in 2006. There to raise awareness for Wyclef Jean's foundation, Yele Haiti, she revealed that she and Pitt were expecting. The revelation and the first pictures of a visibly pregnant Jolie were sold to People magazine for an estimated $500,000 donation to Yele, on whose board Jolie sits. Since then, Jolie has returned to Haiti many times, most recently this year to distribute aid after an earthquake devastated the capital Port-au-Prince.
In March 2005, Jolie donated the funding necessary to found The National Center for Refugee and Immigrant Children. Its mission is to advocate for and provide aid to children migrating away from their homelands, either by choice or by force.
Jolie co-chairs the Educational Partnership for Children in Conflict, a nonprofit dedicated to providing safe schooling for kids caught in, or fleeing from, violence. "Every child has a right to an education," said Jolie, who donated a million dollars to the effort, said. "And conflict is not an excuse for us to ignore that right. If anything, it is the time that they need it the most."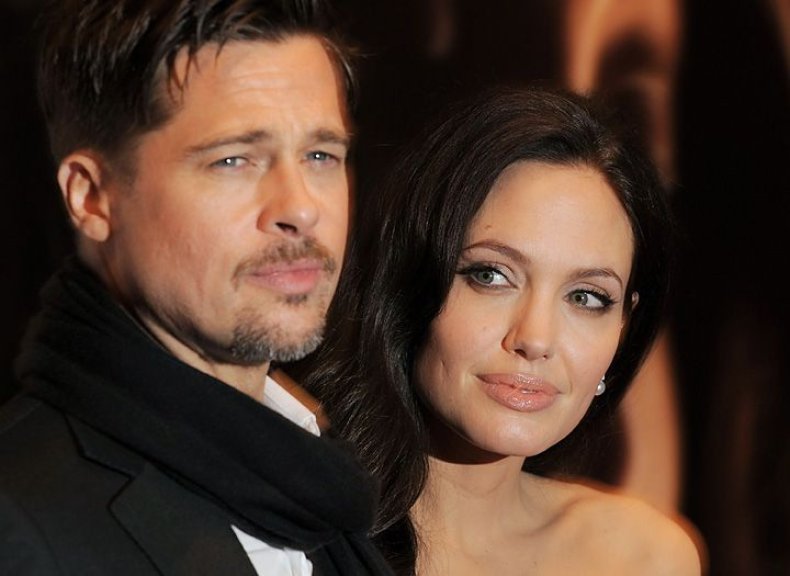 In 2008, Jolie announced plans to open an AIDS & tuberculosis clinic in Ethiopia, the country from which her daughter Zahara Marley was adopted. Already, a portion of the $2 million the Jolie-Pitt Foundation donated to the Global Health Committee has gone to medications to treat these diseases, which are ravaging the country.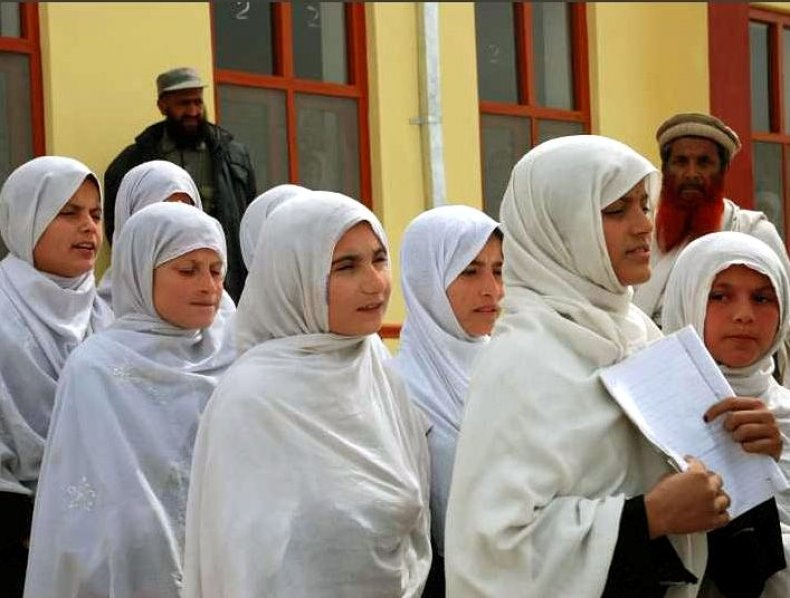 In March 2010, a new primary school for girls, funded by Jolie, opened in Tangi, Afghanistan. It was built just 18 months after she visited the town and discovered that girls there did not have adequate educational opportunities. Its eight classrooms will teach 800 girls in two shifts.