Secretary of State Tillerson Says Russia's Presence in Latin America Is 'Alarming,' Warns Region Against Overreliance on China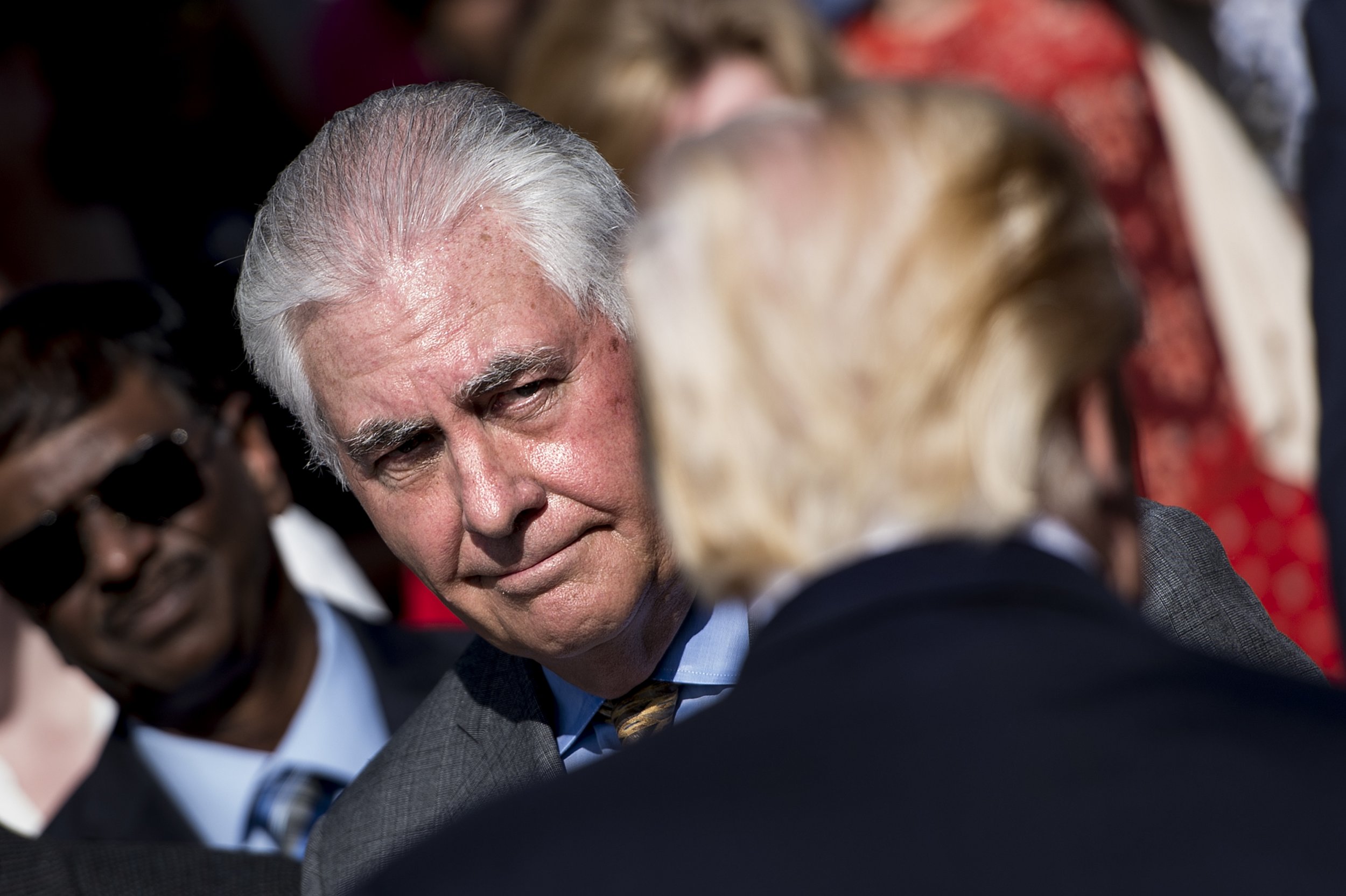 Prior to his weeklong trip to Latin America, Secretary of State Rex Tillerson said the region should not depend heavily on its economic ties with China and added that Russia's presence there is also "alarming."
During a speech at the University of Texas at Austin Thursday, the top official said, "China is getting a foothold in Latin America. It is using economic statecraft to pull the region into its orbit. The question is: At what price?" according to Reuters.
Tillerson also said Latin American countries do not need "new imperial powers that seek only to benefit their own people." He later added, "China's state-led model of development is reminiscent of the past. It doesn't have to be this hemisphere's future."
According to Reuters, Tillerson noted that China has become the largest trading partner for countries like Chile, Argentina, Brazil and Peru, and he stressed the importance of having strong institutions and responsible governments to wield sovereignty against "potential predatory actors."
The secretary also underscored Russia's presence in Latin America. He said Moscow had continued to sell weapons and military equipment to unsavory governments. "Our region must be diligent to guard against faraway powers that do not reflect the fundamental values shared in this region," he said.
The secretary will start his Latin American tour in Mexico on Thursday. It will include stops in Argentina, Peru, Colombia and Jamaica until February 7. The State Department said in a statement that Tillerson "will engage with regional partners to promote a safe, prosperous, energy secure, and democratic hemisphere." The department went on to say he will "advocate for increased regional attention to the crisis in Venezuela."
Tillerson's visit has sparked mixed reactions. Robert Charles, former assistant secretary of state for President George W. Bush, told Fox News that the secretary's trip is important to stem the influx of illicit drug trade into the U.S. "The trip reflects President [Donald] Trump's realization that we need to stop drug inflows, work harder with allies and take a page from history," he said.
Others, however, said Tillerson's visit will focus on overthrowing the Nicolas Maduro regime in Venezuela. Former Argentinian Ambassador to Venezuela Alicia Castro told news outlet Sputnik that the trip "aims to coordinate undermining of Maduro's government." Castro added that the U.S. plans to capture Venezuelan oil.
Tillerson's first stop in Mexico City intends to tackle thorny issues such as the renegotiation of the North American Free Trade Agreement, according to The Washington Post. But Trump's incendiary remarks on Mexico, including the false claim that it is "the most dangerous country in the world," have deteriorated Mexican authorities' trust in their U.S. counterparts, former Deputy Assistant Defense Secretary for Western Hemispheric Affairs Rebecca Bill told the Post.
Tillerson will set foot in a region that has a negative view of the current administration. According to a recent survey by Gallup, only 16 percent of Latin Americans approve of Trump's job, and they expect relations to worsen rather than to improve. "Trump's image was poor across the region even before the recent controversy involving the revocation of Temporary Protected Status for hundreds of thousands of Haitian and Salvadoran refugees," Gallup added.