Secretive Elite Force to Open Second Base Because of Europe Terror Threat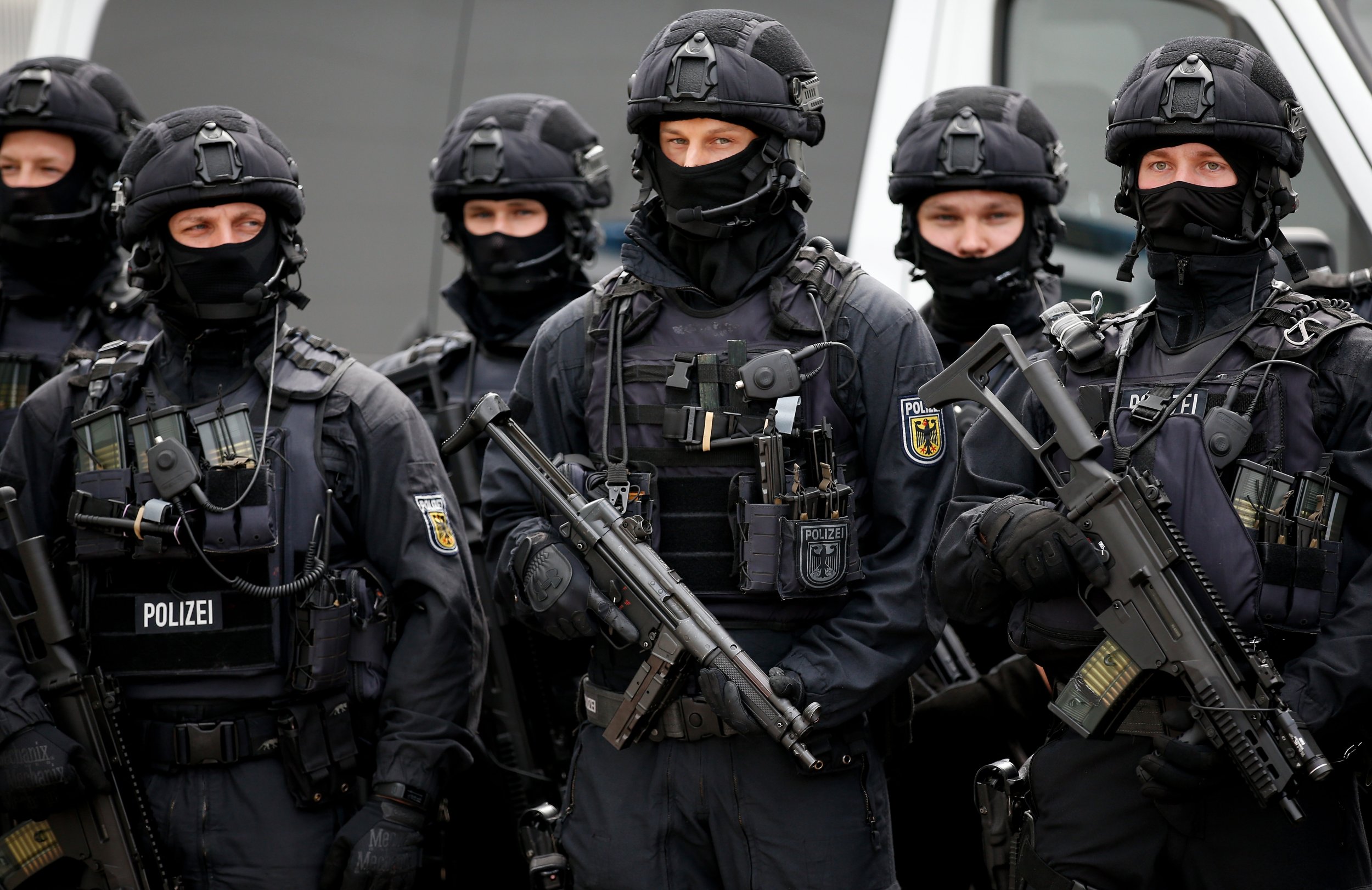 A secretive elite paramilitary unit is to bolster its ranks and open a second base in the heart of Europe in reaction to the increased threat from radical Islamist extremism, its chief said on Monday.
Germany's GSG-9 unit has one base near the western city of Bonn but will now add a second, most likely in Berlin, "because if you look at comparable terror situations across Europe, often the capitals were affected," Jerome Fuchs told German radio station rbb Inforadio on Monday.
The group's commander was referring to the series of assaults carried out by the Islamic State militant group (ISIS) and Al-Qaeda across European cities such as Paris, Berlin and London.
The GSG-9 does already have a unit based in the German capital for dealing with incidents of a chemical, biological, radiological or nuclear (CBRN) nature.
The unit was created in the aftermath of the massacre of 11 Israeli athletes and one German police officer at the 1972 Olympic games in Munich. The forces involved in the raid were not trained in counter-terrorism.
It is focused on countering extremists, and solving cases of hostage-taking or kidnapping. The elite squad is made up of members of Germany's police forces, rather than the military, because the law forbids the use of military forces against civilians due to sensitivities regarding the country's Nazi history.
The unit's most famous operation was the freeing of 86 hostages from Lufthansa Flight 181 in Mogadishu, Somalia, in 1977 after it was hijacked by four Palestinians. The unit's troops killed three of the kidnappers and captured the fourth. Other operations have included freeing German tourists in Egypt, arresting several 9/11 suspects and being deployed after the Munich shooting in July 2016.
Germany has suffered several attacks inspired and directed by ISIS. The deadliest was a truck attack in Berlin on a Christmas market in December 2016 that killed 12 people.
The perpetrator was a Tunisian national who had been denied residency in Germany. Anis Amri fled the scene of the attack, leading to a three-day manhunt across Europe. An Italian police officer eventually shot him dead in a suburb of the northern city of Milan.
Other attacks in Germany include an ax attack and a suicide bomb blast in the Bavarian cities of Wuerzburg and Ansbach. Both attacks injured more than a dozen people and both perpetrators, Afghan and Syrian refugees respectively, were killed.
Authorities believe there are now more than 9,000 radical Islamists in Germany (compared to 3,800 in 2011) and 550 of them are considered capable of carrying out attacks.
More than 900 Germans joined ISIS in Iraq and Syria, according to authorities, and after the group lost its two largest cities, Raqqa and Mosul, authorities fear some of those could return and attempt to carry out attacks on German soil.