Hugh Hefner's behavior and conduct is investigated further in the new A&E docuseries Secrets of Playboy.
The first two episodes of this ten-part series aired on Monday, perhaps just touching the surface of the allegations which are to come. The documentary features interviews with former girlfriends of Hefner and Playboy insiders who reveal details about what life was like in the Playboy Mansion.
Model and TV personality Holly Madison was in the spotlight during the second episode of Secrets of Playboy and described the "cult"-like atmosphere within the mansion.
Here are five shocking revelations made during the first two episodes of A&E's Secrets of Playboy.
1. Children grew up in the Playboy Mansion
The first episode of Secrets of Playboy introduces viewers to Jennifer Saginor, the daughter of Hefner's personal doctor. She reveals how from the age of six when her parents split up, she was essentially raised in the Playboy Mansion. She even wrote a book about her experience titled Playground: A Childhood Lost Inside the Playboy Mansion.
Saginor details how she slowly started to see the darker side of the mansion by the time she was a teenager. Saginor's attempts to promote her book were scuppered when Hefner and his people allegedly persuaded TV stations to cancel promotional appearances.
2. The Playboy Mansion was bugged
The Playboy Mansion was known for being a debaucherous environment where people visited to indulge in a number of vices. So the fact that there were cameras and microphones everywhere in the mansion, even on the bodies of the staff, put many in compromising situations.
It's alleged that Hefner would invite members of the media to parties at the mansion, catch them in the act, and blackmail them later to better shape Playboy's image in the public eye.
3. Fear of revenge porn
It wasn't just members of the media who were blackmailed with compromising footage at the mansion — the models, "stars and athletes" were also at risk. Hefner's former girlfriend Sondra Theodore speaks about her shock when she saw herself on two screens in the bedroom which he had set up with cameras in the late '70s to early '80s.
Theodore also claims that when other people were invited into their bedroom, he would pretend to turn the cameras off at their request, but a video tape of them would emerge a week later. Stefan Tetenbaum, Hefner's former valet, also claimed that Hefner rarely participated, instead choosing to be a voyeur and a "director" of sorts.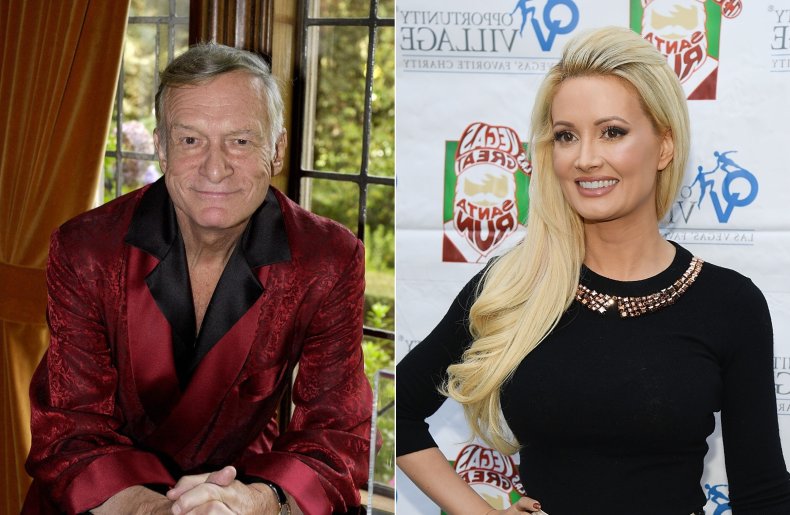 4. Holly Madison's "Stockholm Syndrome situation"
Hefner's former girlfriend Madison was the focus of the second episode of Secrets of Playboy and she detailed her mental state during the seven years she was with him.
Madison called the environment within the Playboy Mansion, and within Hefner's circle of girlfriends, closer to a "cult" where the women were "gaslit." She also claims that she was in more of a "Stockholm Syndrome situation" than a relationship.
5. Hugh Hefner's controlling behavior
Despite having several girlfriends at once, Hefner's didn't allow his girlfriends to have other boyfriends. Madison also said that while living in the house as one of his partners, she had a 9 p.m. curfew, she was encouraged to not have friends over and she wasn't really allowed to leave unless it was a family holiday.
Madison details in Secrets of Playboy how she wanted to keep her waitressing job for one day a week as a safety net but Hefner asked her to quit because it "made him jealous." Instead she and the other girlfriends were given $1,000 a week as an allowance
Next episode of Secrets of Playboy
There are eight more episode of the docuseries Secrets of Playboy to come, so there is bound to be even more revelations made about Hefner and the goings on at the Playboy Mansion.
The next episode of Secrets of Playboy airs on Monday January 31 at 9/8c on A&E.