Anti-Semitic Attacks Increase by 71% in Holland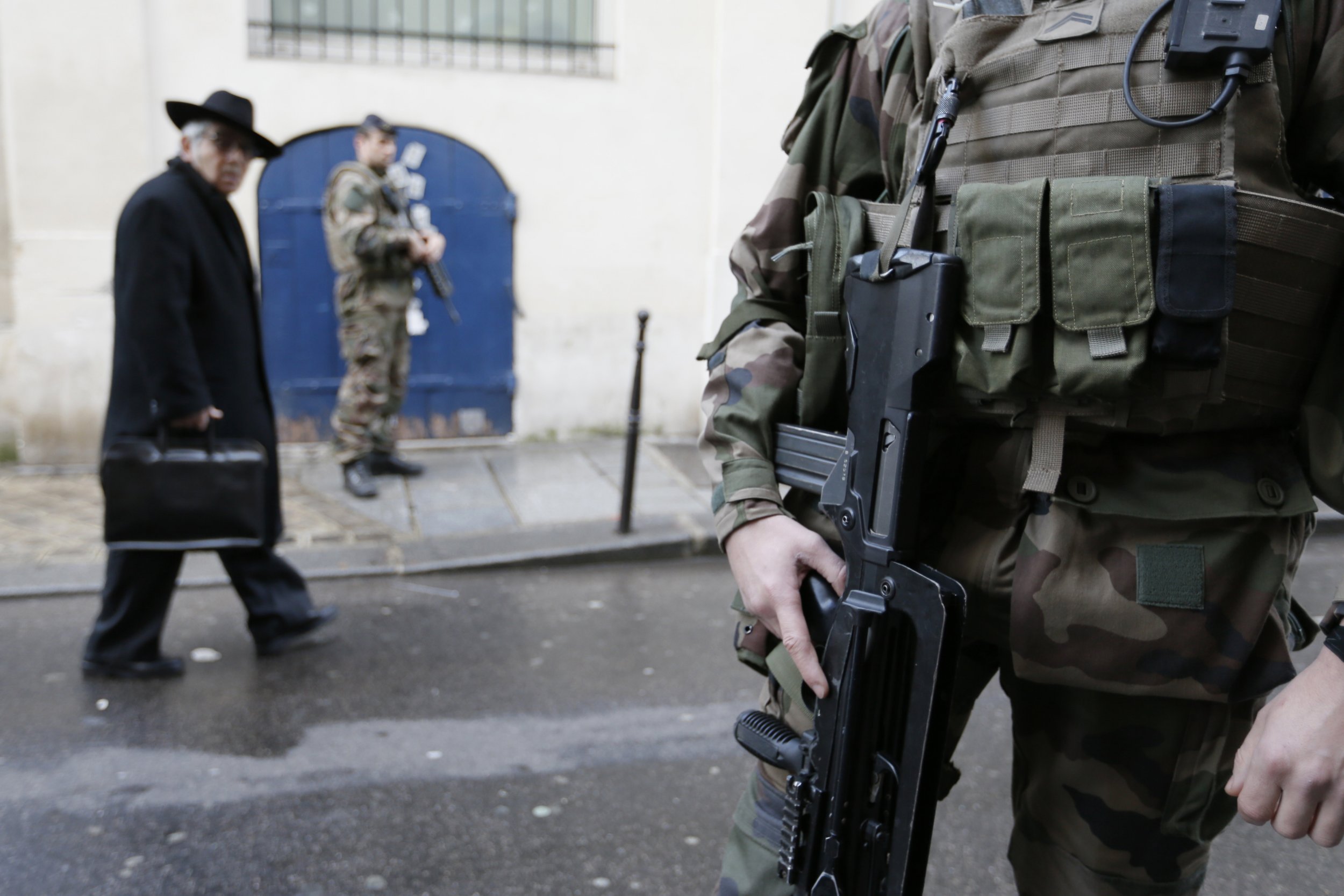 The armed protection of Jewish sites by the military and police officers in Europe is only diverting attention away from rising anti-semitism, according to Holland's top Jewish leader.
Rabbi Benjamin Jacobs, the leader of the country's 30,000-strong Jewish population, noted that attitudes towards the Jewish population within the country are starting to shift for the worse, warning that implementing the security measures, while necessary, is akin to taking an aspirin for a headache.
Jacobs' comments come as the country's main anti-semitism watchdog, the Center for Information and Documentation on Israel (CIDI), this month announced that it had recorded 171 anti-semitic incidents in 2014, compared to 100 in the year prior, representing a 71% increase.
Half of all the incidents took place during last summer's conflict between Israel and Palestinian factions in the Gaza Strip. The body said that many of the victims of such attacks were those who visually conveyed their Jewish faith by wearing kippahs and other symbols.
"The soldiers, the police in front of buildings in Holland does not solve the problem," Jacobs says. "If someone has a headache and they take an aspirin, it's not solving the problem, it's just pushing away the headache."
"So how do we solve the problem? Education. We should make sure in schools that children get the right education," he adds. "There are certain schools where we do not talk about the Holocaust anymore and that should not be tolerated."
Jacobs, who lives in the city of Amersfoort southeast of the Dutch capital, Amsterdam, details the different anti-semitic incidents he has faced, receiving verbal and physical abuse on a number of occasions in the last few years, something he says would never have happened two decades ago.
"If I look back, 40 years ago never ever someone could call me a dirty Jew. 20 years ago also not. But slowly we see that it is getting worse," he says.
Despite having insults such as "dirty Jew" and "Hitler" shouted at him, bricks thrown through his windows and cars regularly beeping him, Jacobs reveals that he has always experienced a large amount of local support following the attacks.
"I'm not scared by nature but I'm worried about it. This intolerance is no good. Do I see a lot of darkness? Yes. I also see a lot of light. I don't forget the flowers. I don't forget the support of the people."
Jewish communities in Europe have suffered a number of terror attacks by radical individuals in the last year. Last May, a lone gunman opened fire at a Jewish museum in the Belgian capital, Brussels, killing four people; Amedy Coulibaly, an ISIS supporter, attacked a Kosher supermarket in Paris in January killing four Jewish hostages and in February a Jewish man was killed when a lone gunman opened fire on Copenhagen's main synagogue.
The attacks have forced European governments to implement additional security measures at Jewish institutions, such as synagogues, and have led to calls from Europe's top Rabbi for every Jew on the continent to be able to carry a gun and defend against anti-semitic attacks.
While considering the idea of moving to Israel, Jacobs is defiant that his decision to stay or leave Holland will not be dictated by threats directed towards him and the Jewish community.
"I am Dutch, generation after generation, if I want to leave here it is my decision. It is to be made by me, myself and not by terror. I do not want to be the captain leaving the first ship. Besides the fact that I decide, I am a Rabbi and I am here for my people," he concludes.