Security Boost to Guard Humpbacks During Whale-Watching Season
Naval chiefs in Colombia have boosted security patrols along the Pacific Ocean to protect humpbacks during the whale-watching season.
At this time of year, thousands of humpback whales (Megaptera novaeangliae) arrive in the area to breed - and close behind them are thousands more tourists who flock to the area to watch one of the greatest spectacles of the natural world.
Now, officials say the country's entire Pacific Naval Force - nearly 7,000 men and women - will make sure tourists do not get too close.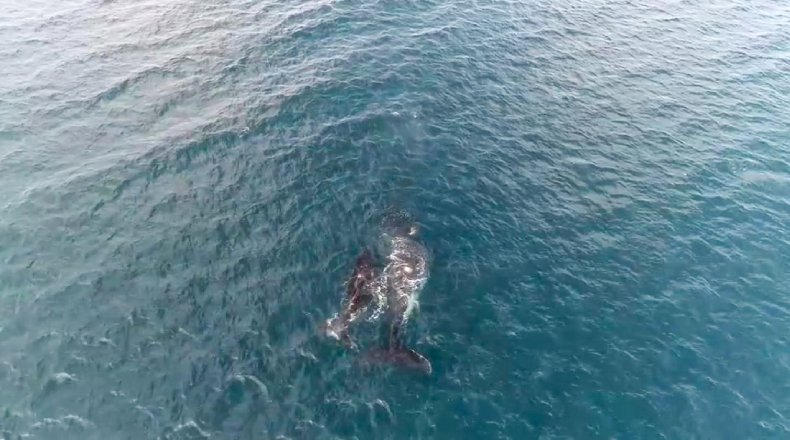 The Colombian Navy explained that this measure would last until October. They said in a statement on Thursday: "The Colombian Navy, along with the Pacific Naval Force, strengthened its maritime and river security services during the whale watching season, which will last until October, in order to preserve the integrity of these species as well as the inhabitants of the region and tourists, the fauna and flora."
They went on: "The nearly 7,000 men and women who make up the Pacific Naval Force will be in charge of guaranteeing the safety of people who visit the beaches and tourist attractions to spot whales of the Megaptera novaeangliae species, also known as humpbacks, which at this time of year arrive in the region to start their reproductive and breeding process.
"In this way, the Colombian Navy guarantees the safe transit of people from the ports of Buenaventura, Tumaco, Guapi, Bahia Solano and the coastal communities of the departments of Choco, Valle del Cauca, Cauca and Narino, in addition to the conservation of the fauna and flora of the region."
The Colombian Navy also explained that they would be paying particular attention to five natural parks in the Pacific Ocean.
They said: "Within the security operations, the deployment of Naval and Marine Infantry Units in the north, center and south of the coast is will provide special attention to the five Pacific natural parks: Gorgona, Sanquianga, Uramba, Utria and the Malpelo Fauna and Flora Sanctuary.
"The controls and devices are coordinated with entities such as the Environmental Authorities, the Directorate of National Natural Parks, the General Maritime Directorate, the National Army, the Colombian Air Force, the National Police, the Municipal Mayor's Offices, the transportation, hotel and business union, in order to have the necessary communication channels available to react to any eventuality."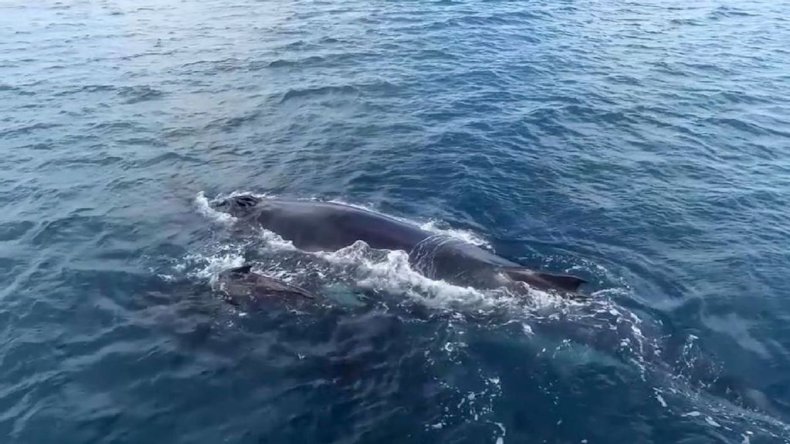 Humpback whales can reach 56 feet in length. They were once hunted to the brink of extinction but their numbers have recovered since the 1960s. Their main natural predators are orcas, also known as killer whales.
Humans also pose a significant threat to the species, with many becoming entangled in fishing equipment and colliding with ships. They are also affected by noise pollution.
This story was provided to Newsweek by Zenger News.