A video captured by security cameras shows the wife of the Belgian Ambassador to South Korea slapping a store worker after she was thought to be a shoplifter.
According to the South China Morning Post, the video showed Belgian Ambassador Peter Lescouhier's wife, Xiang Xueqiu hitting and pushing a store worker on April 9.
The video, which was released by the store worker and posted to YouTube, begins by showing Xiang walking behind the store's counter and pulling a worker from behind. After pulling one of the store workers, another stepped in between Xiang and the other to calm the situation, but the worker was pushed and then slapped by Xiang.
The South China Morning Post reported that the store worker received a swollen face and a bloody eye from Xiang's slap.
The video released by the store worker also showed security footage around the store prior to the incident. The security camera video features a highlighted circle around Xiang as she browses through the store, looking at different articles of clothing.
Xiang can be seen trying on several different pieces of clothing but eventually leaves the store without purchasing anything.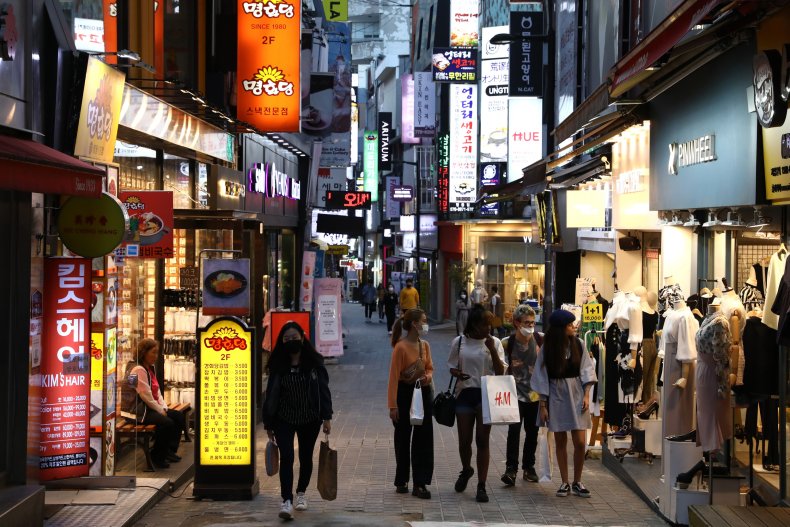 According to the South China Morning Post, after Xiang left the store without making a purchase, one of the store workers mistakenly believed that Xiang left without paying for a jacket, as the one she was wearing looked similar to one that the store sells.
The store worker followed Xiang out of the store to stop her but when the store worker realized she was mistaken she apologized.
Despite the apology from the store worker, the ambassador's wife became angry over the accusations and returned to the store, which is when the video captured her pushing and slapping the store employee.
The South China Morning Post reported that the store worker informed local police that Xiang told her she was the Belgian ambassador's wife and "she could get away with it because of diplomatic immunity."
According to the Vienna Convention on Diplomatic Relations, diplomats and their families are given immunity from prosecution under the laws of the country they are located in. In order to be prosecuted for the crimes, the diplomat's home country is required to waive their immunity.
In a statement sent to The Korea Times, a spokesperson for the Yongsan Police Station in Seoul, South Korea, said, "We are investigating the allegation, but can't confirm the details or the circumstances because the investigation is ongoing."
The Belgian Embassy in South Korea has yet to issue a response to the incident. Newsweek reached out to the embassy for comment but did not receive a response in time for publication.