Security Council OKs Sanctions Against Iran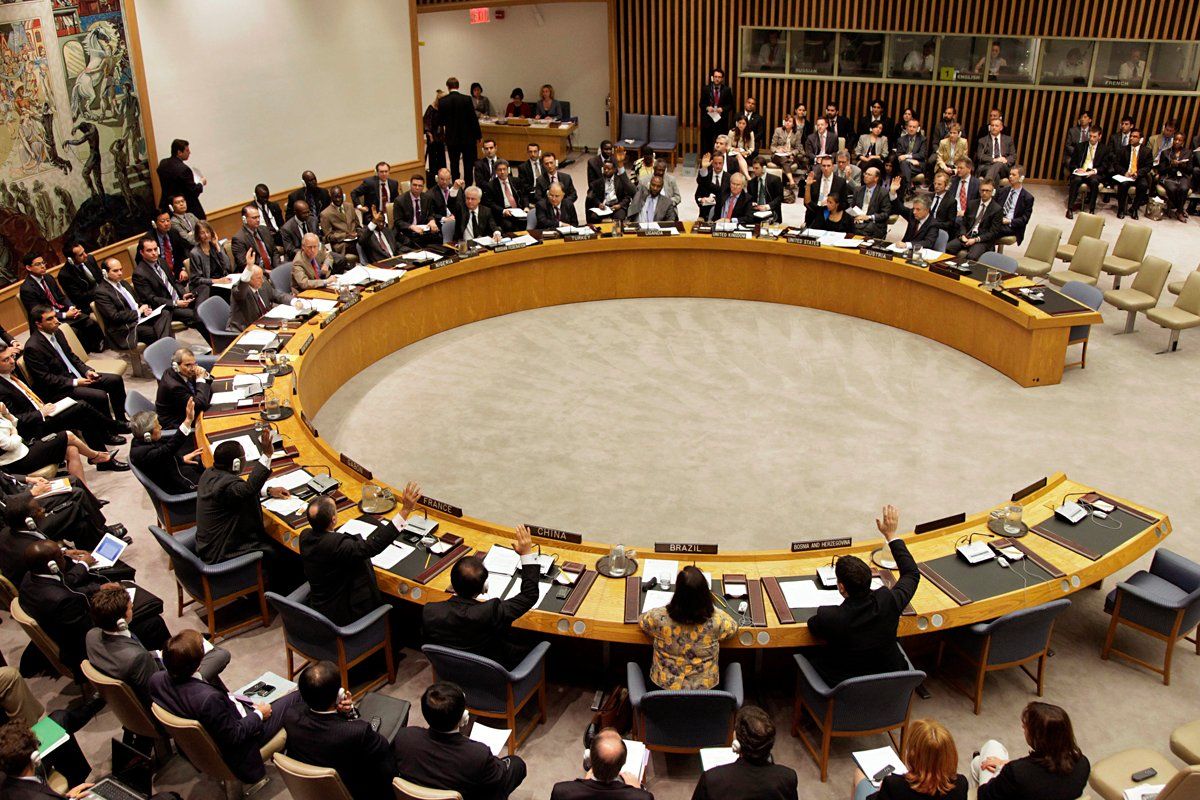 The United Nations Security Council finally passed a fourth round of sanctions against Iran this morning, after months of wrangling among the group's 15 members over how to handle Iran's developing nuclear program. The move comes weeks after an unexpected side deal, brokered by Turkey and Brazil, threatened to skewer the U.S-led push for the more stringent restrictions. All five permanent members of the council—China, Russia, the United States, Britain, and France—voted for the measure, but it didn't get a unanimous stamp. Of the other nine members, Turkey and Brazil voted against it, while Lebanon abstained. The final draft of the resolution left the door open to a diplomatic resolution of the dispute, reprinting the full text of a 2008 offer to enrich uranium internationally.
The vote represents a long-sought victory for U.S. diplomacy, but don't pop the champagne just yet. Months of heated negotiations watered down the resolution, meaning the new restrictions squeeze Iran only modestly more than the previous round of sanctions. China, Russia, Brazil, Turkey, and, to a lesser extent, the European Union, all have economic and political interests at stake with the Islamic Republic, which means they all had ample reason to delay or water down the new restrictions. With a multilateral condemnation of Iran's nuclear program out of the way, more aggressive sanctions are sure to follow from the United States and the European Union later this summer. But even harsh measures inspire doubts about efficacy—a point that's tough to ignore, considering how successful Iran has been in dodging the travel bans, asset freezes, and embargoes already in place.
For a full briefing on what's in it for each country, watch NEWSWEEK's Starter Kit.