Security Footage Shows Female Tourist Kidnapped by Four Men at Thailand Airport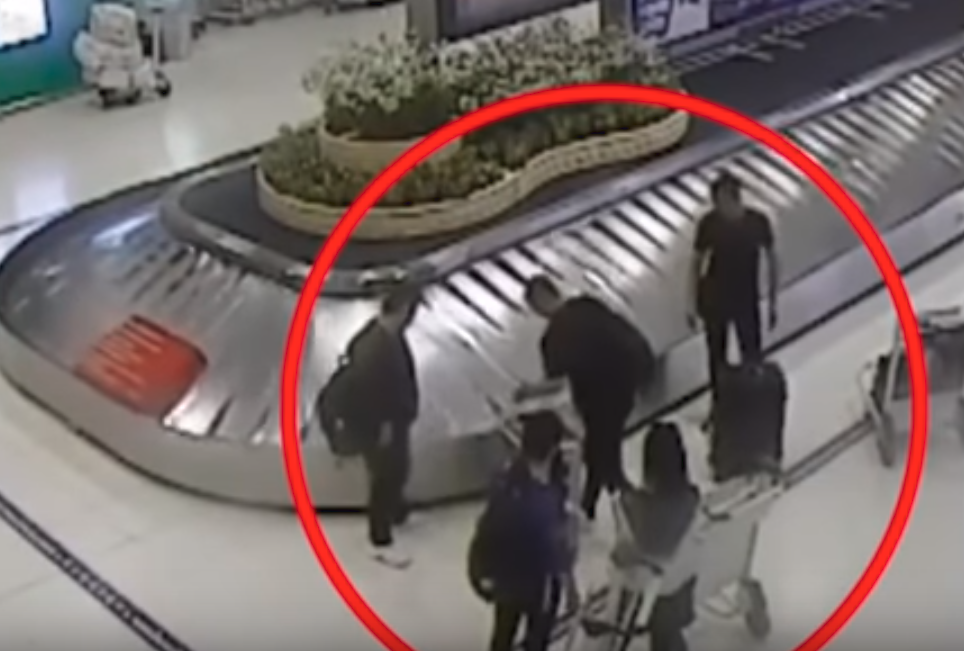 Security footage from a Bangkok airport has caught the moment a Chinese tourist was kidnapped by four men and one woman when she stepped off a flight from Hong Kong.
After Jincai Chen, 39, landed at Suvarnabhumi Airport in Bangkok on May 6, a group of four Chinese men dressed in black and one Thai woman began following her.
CCTV footage of the incident shows Chen struggling while two members of the gang hold her by the arms and walk her through the airport towards a van waiting outside. Another member of the group can be seen walking a few steps in front, guiding the group throughout the abduction.
Two more men joined them at the luggage area after the group went through security check.
Soon after the kidnapping, the group demanded $470,000 as ransom from Han Young Lim, Chen's husband, for the safe return of the victim, reported News.com.au. However, after Lim paid the random on May 18, the captors demanded an additional $155,000, which he refused to pay and instead alerted authorities.
One day later, after authorities became involved, Chen was left on the side of the road in the Bang Na district of Bangkok, 13 days after she was abducted from the airport.
Police Major General Surachate Hakparn said an investigation revealed that an immigration officer was also involved in the abduction, alongside a Thai woman called Wansikan Termthanapat, four Chinese men and around ten other Thai natives.
"Arrest warrants have been issued for four Chinese suspects who have already fled Thailand. They are Wenqui Sun, Ming Song, Dongliang Sun and Meiling Kai," Hakparn said. "We know the identity of all the suspects and will be tracking them down for their involvement in the crime."
He added: "Officers became involved on May 18 and launched an intense operation. This put pressure on the gang who then released the victim… She has testified about the crime and we will also receive her husband's statements. We will pursue the gang and attempt to reclaim the money they paid."
Authorities used the CCTV footage to identify and track down the suspects, who reportedly fled the area after dumping Chan on the side of the road.
Watch the footage below: