Netherlands Bank Hires Security Guards to Protect ATMs After Spate of Explosions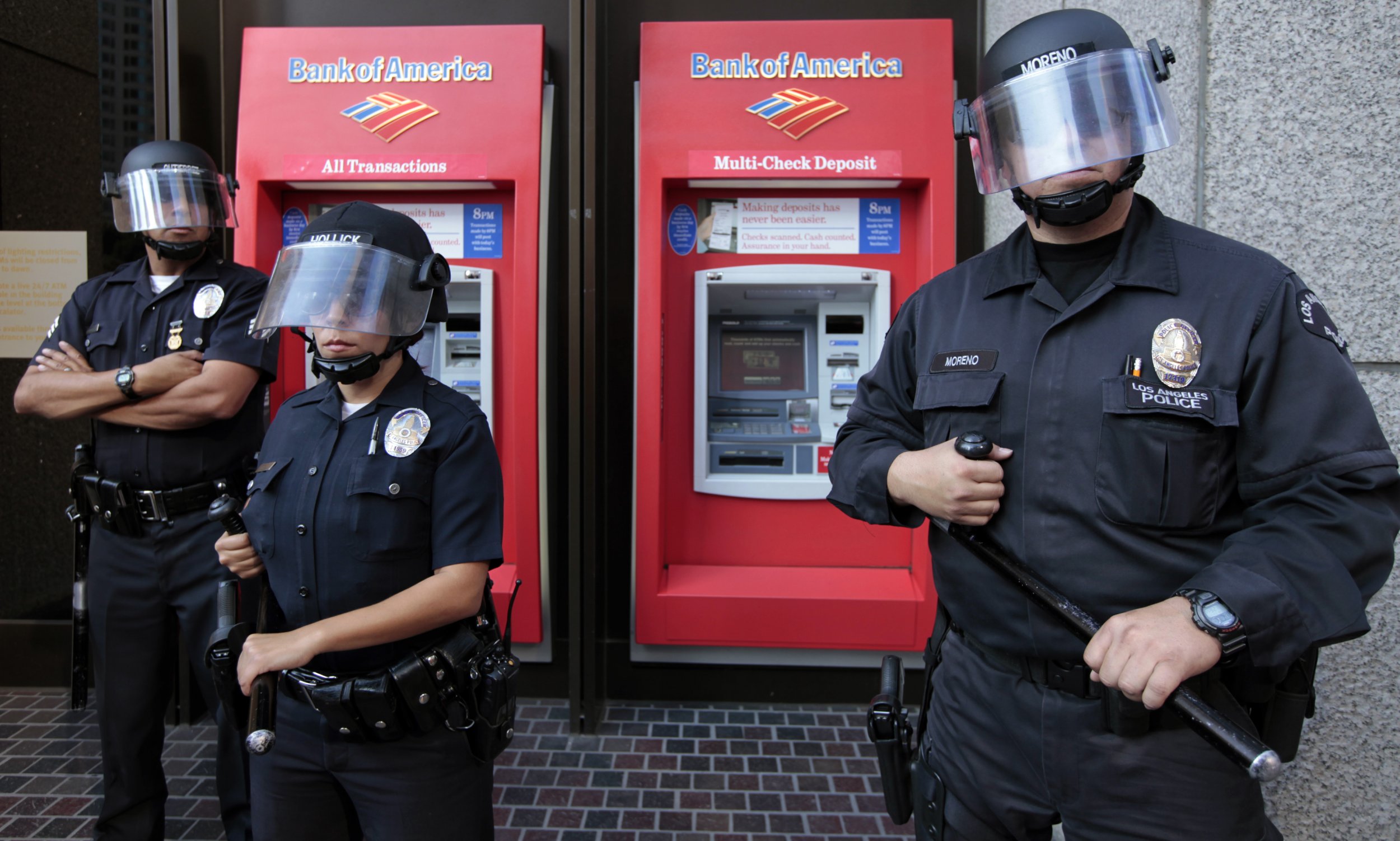 A bank in the Netherlands is placing security guards by its ATMs at night to prevent them from being blown up following a spate of explosions.
Criminals used explosives to force open 79 ATMs across the country in 2016.
In April, 16 households were forced to evacuated after explosions near ATMs in Doetinchem, a city in the east of the country, and the village of Zevenhoven in the south, reported the BBC.
Rabobank had to close down more than 30 ATMs last year, partly due to the damage caused by robbers using explosive devices. A spokesperson for the bank told the NRC newspaper in April that most criminals go home empty-handed, but that the damage caused to the buildings could amount to millions of euros.
This has prompted Rabobank to employ guards to protect the buildings above the cashpoints, many of which are apartment blocks.
A spokesperson for Rabobank, Margo van Wijgerden, told Dutch newspaper the Algemeen Dagblad that the guards would mainly be stationed by ATMs located at buildings where people live. She acknowledged that the increased security would be a major cost for the bank, but said "safety comes first."
"The impact of an explosion at a cashpoint is extreme for us and for residents living nearby and one we would like to avoid," she said.
Not all of the bank's 2,000 ATMs will be guarded, with some getting increased nightly patrols instead. ATMs that are rarely used will be completely shut off with metal plates or shutters, van Wijgerden said. She did not specify how many guards Rabobank will employ.
Another Dutch bank, ING, is also considering taking extra security measures against explosion thefts after it had to close down more than 100 ATMs in 2016.
Though hard hit by ATM robbers, the Netherlands is not the only country dealing with the crime. In England, a gang was convicted in April after blowing up at least 13 cash machines at banks and supermarkets across the country. The prosecutor accused the robbers of showing complete disregard for nearby residents whose lives they put in "real danger."
The number of explosive attacks at ATMs across Europe rose by 80 percent in 2016, according to the European ATM security team. In the first six months of 2016 there were a total of 492 explosion thefts, compared with 273 the year before.