Security Row Erupts Over Pakistan Prime Minister's U.S. Trip
Pakistani media has reacted angrily to reports that Prime Minister Shahid Khaqan Abbasi underwent routine security checks at New York's John F. Kennedy Airport despite his status as a high-level diplomat, the Times of India has reported.
The reports come amid a difficult period in U.S.-Pakistani relations. President Donald Trump is considering visa bans and sanctions on Pakistani officials over alleged support of the Afghan Taliban, while sanctions have already been imposed on Pakistani companies suspected of nuclear technology trading.
Abbasi was on a private trip to visit his sister who is receiving medical care in the U.S. According to Pakistani channel Geo News, Abbasi is known for a modest and simple private life, and was also spotted travelling alone at a train station during his visit to the U.K.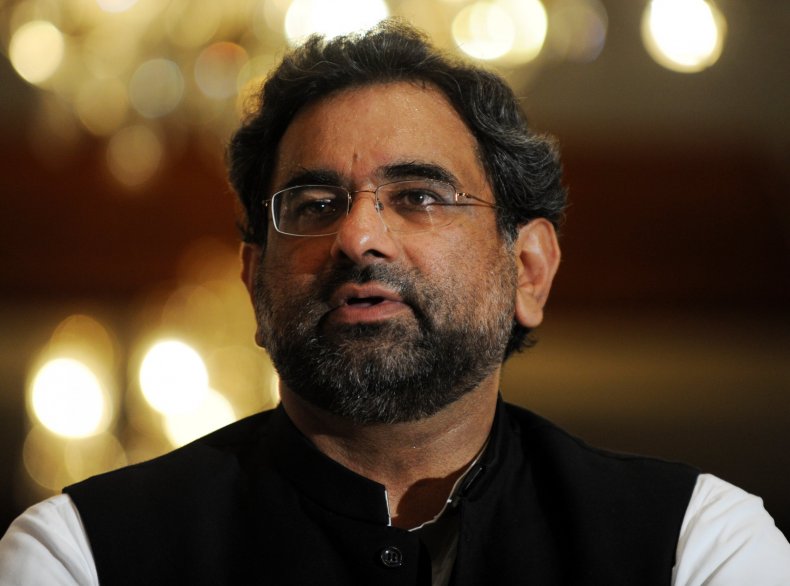 But after footage emerged of Abbasi making his way through a routine security check alongside regular passengers, Pakistani television networks criticized what they considered a diplomatic insult. The Times of India quoted one commentator as saying: "He should be ashamed for saying he went on a private visit. He is the prime minister… he has a diplomatic passport… there is no such thing as a private visit. He is representing the country… there are certain protocols."
News 18 claimed Abbasi's security check was an "embarrassment" for the country.
Abbasi also met with Vice President Mike Pence during his U.S. visit. A White House statement said that during the meeting, Pence supported Trump's demand that Pakistan "must do more to address the continued presence of the Taliban, Haqqani Network, and other terrorist groups operating in their country."
Groups within Pakistan's government, and especially its Inter-Services Intelligence agency, have been accused of funding and supporting the Taliban in Afghanistan, allowing fighters to take refuge on the Pakistani side of the porous border between the two countries.
According to Foreign Policy, the Trump White House is considering "unprecedented political penalties" on Pakistan for alleged Taliban support. The magazine reported that options under consideration include permanently cutting off the U.S. military aid that was suspended in January, and imposing visa bans on Pakistani government officials accused of providing support to the militants.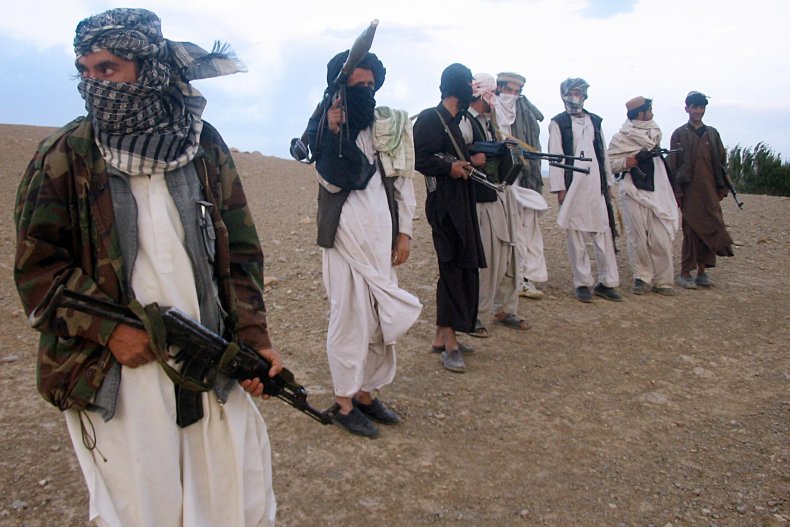 Pakistan, a nuclear power and significant customer for American military technology, has been an outward ally in the U.S.-led War on Terror, but its private motives are murkier. Along with its suspected ongoing support for the Taliban, Pakistan was home to Osama bin Laden when he was killed by U.S. special forces in 2011. Bin Laden had been living in a large compound in the city of Abbottabad, home to the Pakistani Military Academy and many retired military officers.
Many commentators were skeptical that such a high value target could have been living in the city for several years without the knowledge of Pakistan's military and intelligence agency.