See Benedict Cumberbatch Hit the Streets of New York in 'Doctor Strange' Costume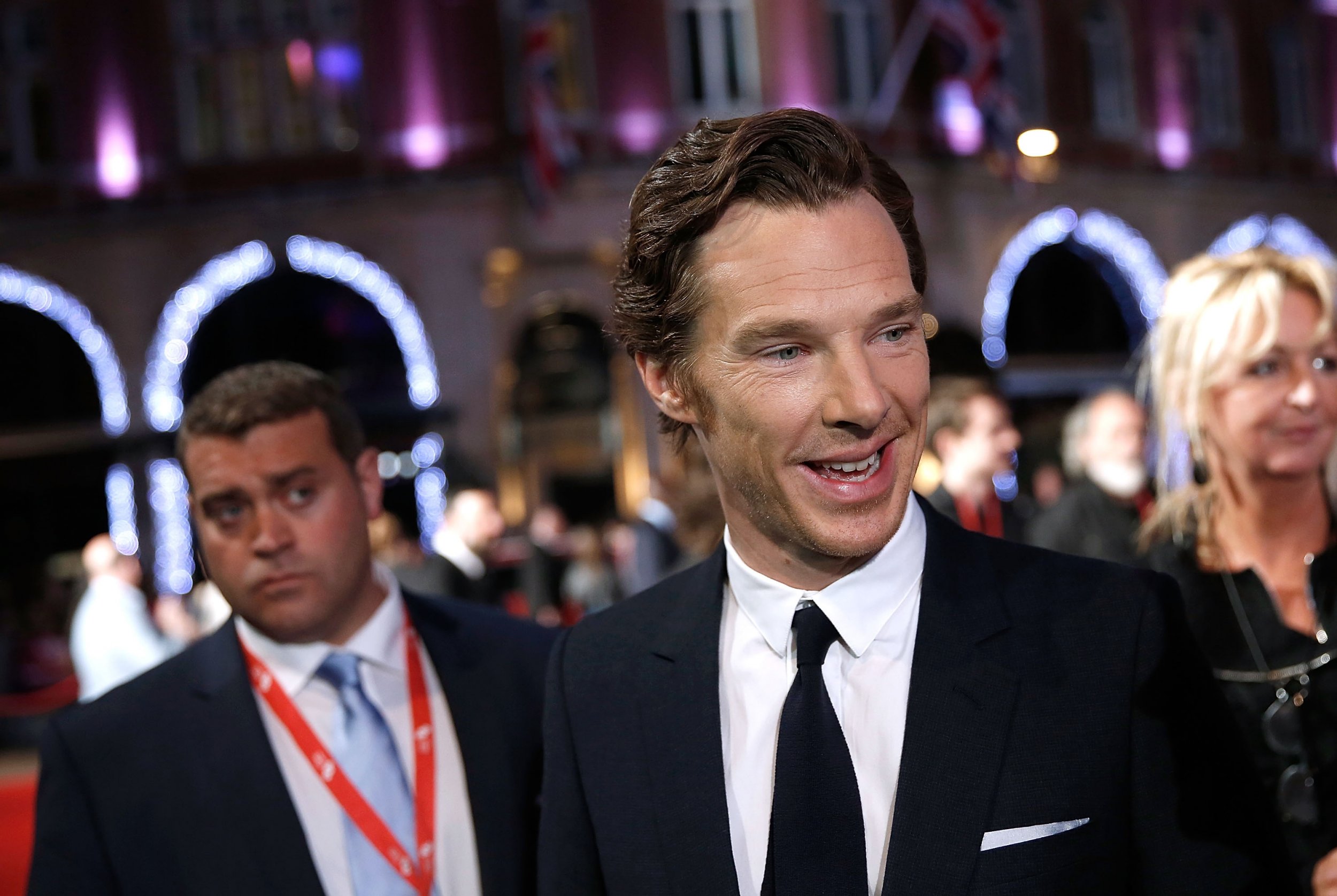 Most comic book fans probably wouldn't bat an eyelid at seeing someone roleplaying as Spock or Iron Man at their local comic book store—but this is no roleplay. Benedict Cumberbatch surprised one New York shop by turning up in full Doctor Strange garb over the weekend.
The actor is, of course, playing the mystic superhero in Marvel's upcoming Doctor Strange and has been spotted filming scenes around the Big Apple in the last week.
JHU Comic Books shared its encounter with the British actor on its Facebook page on Sunday. Along with a photo, the store wrote: "So, the Doctor just came in for a quick visit."
Marvel's own Twitter account also posted a teaser picture of Cumberbatch, 39, holding a copy of a Doctor Strange comic book.
Sporting a humorous goatee and a noticeable gash on his right cheek, we'd assume the actor was in the midst of shooting some action scenes for the forthcoming movie at the time of his visit.
Little is known about the plot of the next Marvel project. In November 2015, the studio shared a fairly standard logline, which said: " Doctor Strange follows the story of neurosurgeon Doctor Stephen Strange who, after a horrific car accident, discovers the hidden world of magic and alternate dimensions."
Joining Cumberbatch in the film are his 12 Years a Slave co-star Chiwetel Ejiofor, Rachel McAdams, Tilda Swinton and Mads Mikkelsen.
Doctor Strange, due to bow in November, will follow the release of Marvel's highly anticipated Captain America: Civil War in April. That film will pave the road for the next two years of Marvel movies leading into The Avengers: Infinity War Part One in 2018 and Part Two in 2019.
See Benedict Cumberbatch Hit the Streets of New York in 'Doctor Strange' Costume | Culture