See the First Photos of Trump's Border Wall Near San Diego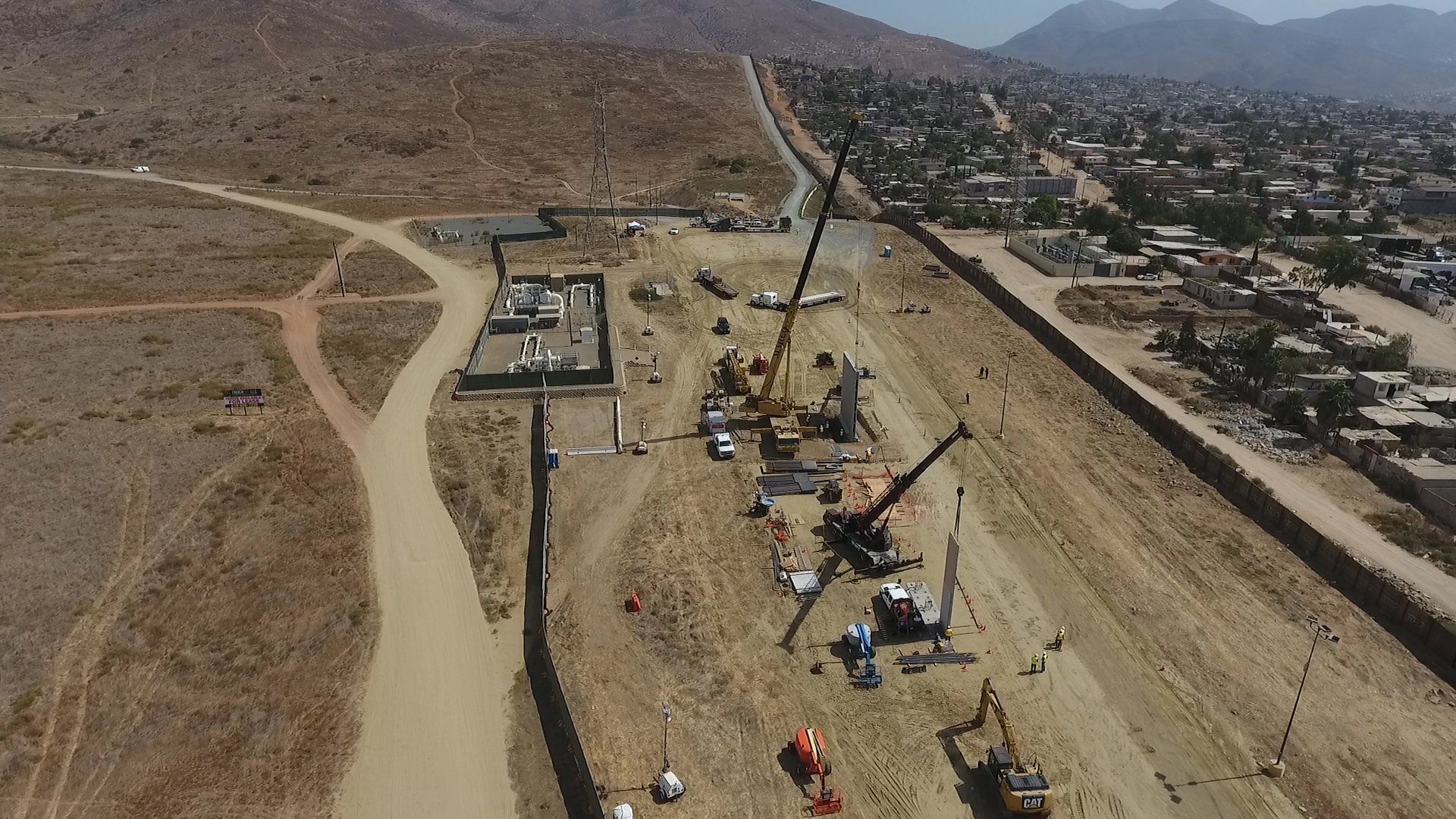 At least four designs for the U.S.-Mexico border wall President Donald Trump repeatedly promised to build during his 2016 presidential campaign have gone on display near San Diego.
The region's Customs and Border Protection (CBP) division tweeted out several photos Wednesday of the progress builders have made over the past 11 days on at least four 30-foot-tall prototypes.
The mock ups are being built near the Otay Mesa Port of Entry in San Diego by several companies that pitched designs to the Department of Homeland Security (DHS) March 20. The walls "are taking form or are near completion," CBP wrote.
In a request for wall designs sent out March 9, the government asked for prototype proposals citing aesthetics, anti-climbing, and resistance to tampering or damage as key to successful proposals.
The request said the designs aren't supposed to be a "total wall solution" but offer the administration the opportunity to weigh its options.
During a Senate hearing in April, then Secretary of Homeland Security John Kelly said it is "unlikely that we will build a wall or physical barrier from sea to shining sea" like Trump suggested during his campaign. Kelly said he believed significant sections of the border would consist of only electronic monitoring.
Read more: California sues Trump to stop Mexican border wall
Currently 65 percent of the border has no fencing, although there are roughly 1,129 km of barriers and fence that already exist to stop illegal crossings.
On the campaign trail Trump promised an entirely concrete wall modelled on those in Israel that at various times he said would be 35 to 40-feet-high. At one point he said it could be as much as 65-feet-high.
An analysis by DHS in February revealed by Reuters found Trump's proposal could cost as much as $21.6 billion to build. During the campaign Trump promised voters the wall would cost roughly $12 billion, but he originally said Mexico would pay for it.
Trump has yet to get the funding from Congress that he needs to build the wall. In July the House voted to approve $1.6 billion for Trump's wall project, the Senate has yet to approve that funding.
In September the president attempted to wrangle a deal with senior Democrats, Senate and House minority leaders Chuck Schumer and Nancy Pelosi, on immigration without getting funding for the wall.
That deal appeared to be dead Wednesday when Trump tweeted "the Democrats want MASSIVE tax increases & soft, crime producing borders. The Republicans want the biggest tax cut in history & the WALL!"