'See' Release Date, Cast, Trailer, Plot: Everything You Need to Know About the Apple TV+ Show
No streaming service would be complete without a post-apocalyptic drama and the new Apple TV+'s first offering is See, the Jason Momoa-starring series about a society made blind by a virus as they try to protect two seeing twins from an evil queen. The first few episodes will be made available on the launch date of the streaming service, which released a trailer for the show a few weeks ago.
When is See out on Apple TV+?
When Apple TV+ launches on November 1, See's first set of episodes will be preloaded onto the streaming service. That day will see the first three hour-long episodes of the show released, with the remaining eight episodes released weekly on Fridays until late December.
Like the other big shows premiering on November 1, Apple has already renewed See for Season 2, with 10 more episodes expected in 2020.
Who is in the cast of See?
Leading the show is Game of Thrones and Aquaman star Jason Momoa as Baba Voss, a chieftain of a post-apocalyptic tribe in a world where everyone is blind. Baba Voss' wife (played by Hera Hilmar of Mortal Engines) gives birth to twins who can see. Star Trek: First Contact's Alfre Woodard plays wisewoman Paris.
The series' main antagonist, meanwhile, is Queen Kane, portrayed by Sylvia Hoeks of Blade Runner 2049. Other key roles in the show are played by Elysium's Josh Blacker, The Twilight Saga's Christian Carmago and Travelers' Nesta Cooper.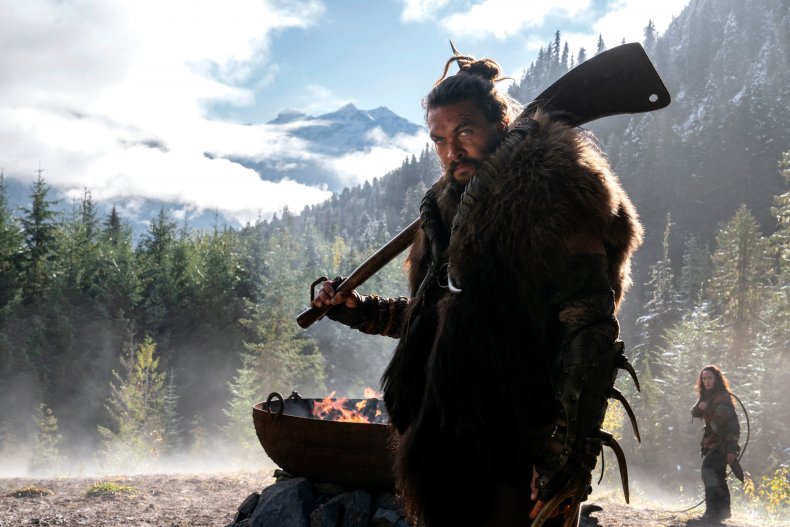 What happens in See?
Per Apple: "See takes place in the distant future, after a deadly virus decimated humankind. Those who survived emerged blind. Jason Momoa stars as Baba Voss — the father of twins born centuries later with the mythic ability to see — who must protect his tribe against a powerful yet desperate queen who wants the twins destroyed. Alfre Woodard stars as Paris, Baba Voss's spiritual leader.
"The series features cast and crew who are blind or have low vision, who helped bring this inclusive and authentic world to life."
In an interview with Esquire, Jason Momoa discussed how the show takes a new approach to blindness on film. He said: "In some shows, they might go up to a person and start feeling their face...That's a very, very intimate thing. We don't do it often, if we do it at all."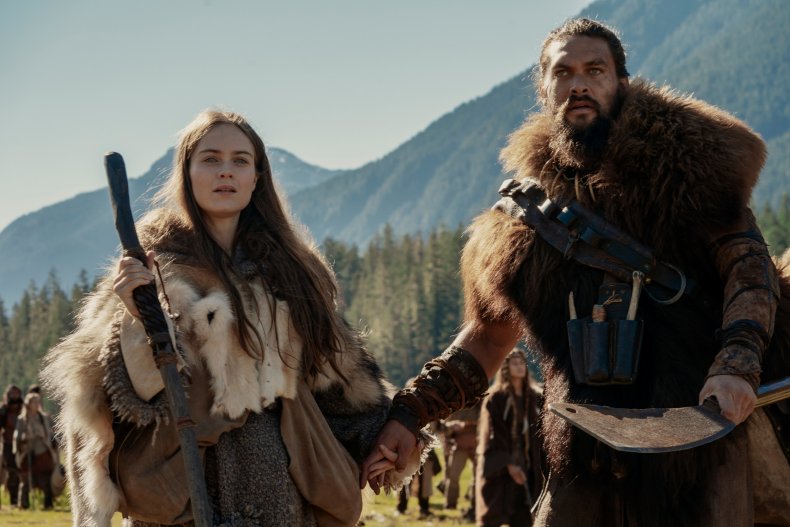 The actor also revealed that he wore a blindfold for weeks in order to experience life as a blind person, saying: "It's just amazing how everything else just opens up your body...You're so fooled by your eyes. You cut off all these other senses but just feel and smell and hear, and you can echolocate."
Is there a trailer for See?
The promo for the Apple series, released in September, begins with voiceover giving viewers an idea of what to expect from the show. It says: "Centuries from now, almost all humans have lost the ability to see. Some say sight was taken from them by God to heal the Earth. For the few who remain, vision is only a myth. But after so many years, the power of sight has returned."
See starts on November 1 on Apple TV+.