Seeing the Same Doctor 'Is a Matter of Life and Death,' Study Suggests
Seeing the same doctor is a "matter of life and death" for patients, according to the authors of a new study.
In what is believed to be the first systematic review of how a patient seeing the same doctor over time may affect their risk of dying, researchers based in the U.K. analyzed all available studies on the topic.
The research involved 22 studies from nine countries with different cultures and healthcare systems. Overall, 82 percent of the studies showed patients who went back to the same physician had a lower chance of dying, compared to patients who visited different doctors.
Data from Taiwan, South Korea, Canada, the U.S., U.K., Croatia, Taiwan, Israel and The Netherlands were taken into account in the review, published by BMJ Open.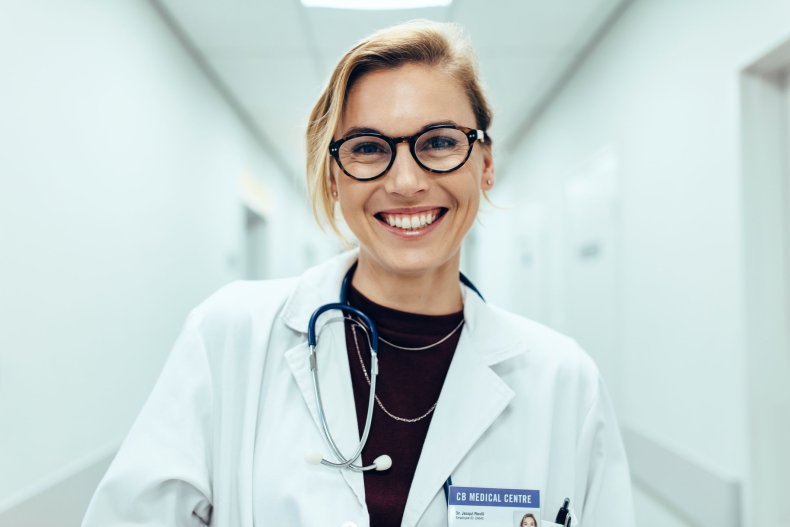 The positive effect was repeated no matter the healthcare professional, from psychiatrist to surgeon, the authors said.
Sir Denis Pereira Gray, emeritus professor at the University of Exeter and former president of the U.K.'s Royal College of General Practitioners, told Newsweek "many advantages" have previously been found to what is known as "continuity of care"—when a patient repeatedly sees the same doctors.
Patients who stick with a physician are generally more satisfied, more likely to listen to their doctor's advice and have a higher chance of taking preventative measures to protect their health—for instance immunizations. They are also less likely to be admitted to hospital.
"The articles which were eligible for our review came from the North American continent, from Europe, the Middle East, and Asia, so a finding which occurs in so many countries with very different health systems is evidence for a basic human effect," he said.
But he stressed: "Continuity of care is not a panacea but a desirable principle. Some patient-doctor relationships, like all other human relationships, may break down. Some doctors in all branches of medicine many have blind spots and make mistakes, even with patients they know well."
The authors of the study hope their research will be used by health systems around the world, and encourage organizations to help patients be treated by the doctor of their choice.
Asked if patients should worry if they switch between doctors, he said: "No. That is inevitable is some health facilities. They should, however, as individuals and in patient groups, steadily press for arrangements that provide more continuity of care."
Professor Dame Jane Dacre, the president of the U.K.'s Royal College of Practitioners who was not involved in the study, told Newsweek: "The doctor-patient relationship is the bedrock of clinical medicine."
She said the study "supports the need for doctors to maintain their generalist skills—so they can provide high quality care to patients with many different conditions."
This article has been updated with comment from Sir Denis Pereira Gray​.