'Seeking Sister Wife' Snowden Spoilers: Watch What Happens When Dimitri Surprises Ashley with Vanessa [VIDEO]
Seeking Sister Wife stars Dimitri and Ashley Snowden are thrilled with Vanessa, the new addition to their family, but not everyone approves of their lifestyle. While Dimitri and Ashley are happy to live a polygamous lifestyle, her mother, Donna, does not approve. In an exclusive clip obtained by Newsweek, Donna's reaction can be seen when Vanessa crashes a dinner. Dimitri surprised Ashley with a gift to Los Angeles to get dinner with her mother. While Ashley is happy to see Vanessa when she crashes the outing, Donna has a different reaction.
"What is this?" Donna asks when she sees Vanessa and Dimitri enter, clearly not amused.
"All of a sudden this loud ruckus comes about and we look up and there are him and this other person. I'm just sitting there like, 'What is going on?'" Donna tells the cameras in a confessional.
Vanessa and Dimitri join Donna and Ashley at the table. Ashley reveals she was shocked but happy, they came. Donna, however, does not seem as pleased.
"I tried to be careful with surprising you with too much but I wanted to take advantage of the opportunity for you to meet our significant other," Dimitri says to Donna, despite her apparent disapproval.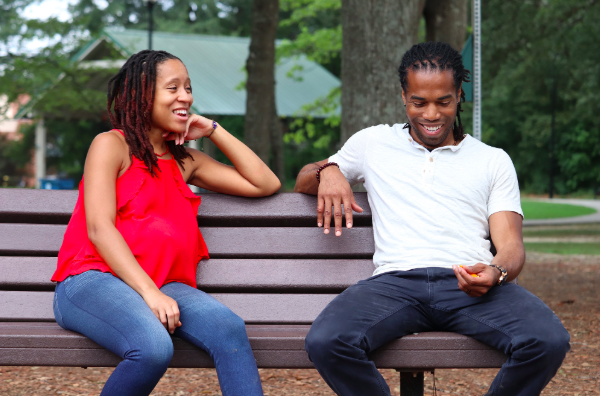 Donna seems at a loss for words. "Whatever's going on I'm sure y'all are working those plans out," she says.
In her confessional, she adds that she doesn't approve of the way Ashley and Dimitri are living. "I have no interest in this lifestyle. I can't wrap my head around it. I've always been told two queens can't live in one castle, so I'm not ready for this," she says. "I'm not."
On last season of Seeking Sister Wife, Dimitri and Ashley struggled to find another person to bring into their relationship. At one point, he slept with another woman, though the Snowdens did not consider it cheating.
"I thought it was interesting because cheating is when you're not aware that the person is going to have sex," Ashley told Newsweek in a previous interview. "I was completely aware that Dimitri would have sex with this woman, it just happened out of order."
Dimitri admitted he did the wrong thing but saw it as an opportunity for him and Ashley to develop their relationship. "Listen, it wasn't my brightest moment, by any stretch of the imagination, but the take away is that I was able to huddle with Ashley and come clean. She's my best friend," he said. "We're able to move forward together with a new understanding."
Just as Donna doesn't approve of their lifestyle, the Snowdens have also faced backlash on social media. They don't pay attention to it, though. "It's easy to respond, but we found that responding to people that are content in their misunderstanding and judgment is kind of pointless," Ashley said. "We know who we are. We are strong in our relationship and that's what is most important."
To find out what happens next, don't miss Seeking Sister Wife when it airs Sundays at 10 p.m. ET on TLC.
'Seeking Sister Wife' Snowden Spoilers: Watch What Happens When Dimitri Surprises Ashley with Vanessa [VIDEO] | Culture