'Seeking Sister Wife' Spoilers: Dimitri Asks Vanessa's Mother for Permission to Marry Her Daughter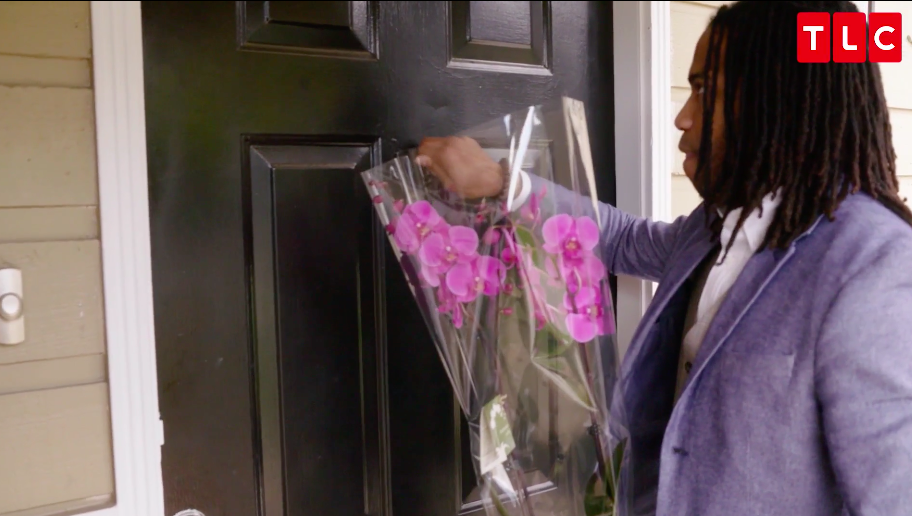 Things are getting serious between Seeking Sister Wife stars Dimitri Snowden and Vanessa Cobbs. While last week's episode discussed the physical aspect of the couple's relationship, Sunday's episode will delve into the couple's commitment to each other.
In a sneak peek clip obtained by Newsweek, Dimitri explains that he wants to marry Vanessa but is "nervous" about whether her mother Jojo will grant her blessing.
"I'm excited, but more nervous on top of that," Dimitri says to the camera. "It's been nine years since I last did this with Ashley's mom and now I'm here, doing this again."
Trying to keep the plan from Vanessa, Dimitri sneaks away to Seattle for a "business trip" to speak with Vanessa's mother in person.
"Jojo knows that Vanessa's dating a polygamist family," he adds. "I don't know is she knows how serious it is or how close we are to making this official."
He continues: "My going to ask not just 'Hey, can I marry your daughter?' but 'Hey, can I marry your daughter in this way of life?' — that's a big deal. I'm not sure if [her mother] is ready for this kind of seriousness."
While Dimitri is "hoping for the best," he knows that if Jojo says no, it'll make it "hard" for Vanessa to say yes.
As the two meet in person for the first time, it's clear there's of a bit of awkwardness in the room. Jojo easily welcomes Dimitri into her home but remains protective of Vanessa.
"When Vanessa first told me about being in a polygamist relationship with Ashley and Dimitri, I was pretty shocked," the mother says to the camera. "My biggest concern, as a mother, is that you want to protect your child."
"A polygamist relationship is not the norm," she adds.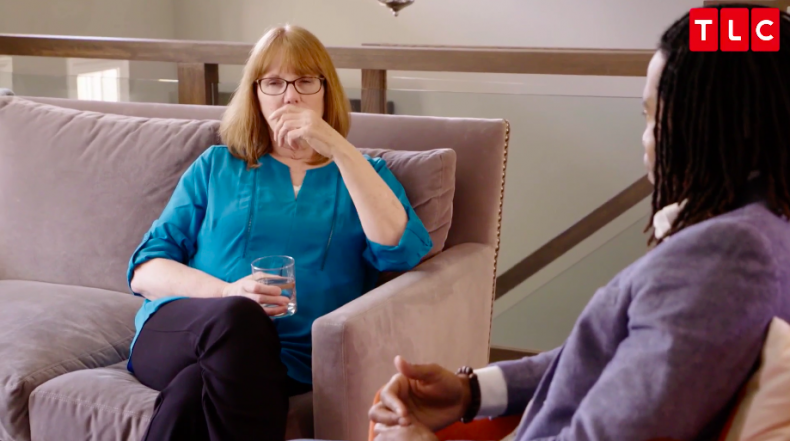 Inviting him to move into the living room, and before he could even explain his true reasoning for traveling to Seattle, the conversation turns on Dimitri.
"Did Vanessa tell you that I called her after I watched [Season 1]," Jojo asks Dimitri. "I said, 'Vanessa, I don't want you to be with that man. Do you know what he did?'"
As previously reported, during an episode last season, Dimitri confessed he hooked up with another woman. For a polygamous couple like the Snowdens, there are rules to follow when finding another wife, and Dimitri mixed them up a little. That led to a social media backlash that, while perhaps unsurprising, erupted out of a misunderstanding.
"I thought it was interesting because cheating is when you're not aware that the person is going to have sex," Ashley told Newsweek. "I was completely aware that Dimitri would have sex with this woman, it just happened out of order."
On the show, Dimitri went out with a woman named Jocelyn, and after their first date they hooked up. He admitted that wasn't the right choice — they should have waited. But in the experience, Dmitri said he saw an opportunity for the couple to grow.
"Listen, it wasn't my brightest moment, by any stretch of the imagination, but the take away is that I was able to huddle with Ashley and come clean. She's my best friend," he said. "We're able to move forward together with a new understanding."
Find out if Jojo approves of Dimitri marrying her daughter when Seeking Sister Wife airs Sunday at 9 p.m. ET on TLC.