Trump Coronavirus Task Force Member Dodges Fox News Host's Questions About Alleged Shortage of Medical Supplies
A key member of President Donald Trump's coronavirus task force has been accused by a Fox News host of not giving a direct answer about whether there are sufficient medical supplies to deal with the outbreak.
Centers for Medicare and Medicaid Services (CMS) administrator Seema Verma was asked several times to respond to reports there is a shortage of equipment like ventilators, beds in intensive care and testing swabs.
Host Martha MacCallum started by asking about coronavirus tests, and whether a pledge made by Health and Human Services Secretary Alex Azar had been kept that there would be "millions of them out there by the end of the week."
Verma responded by saying that the tests were available "at every public health laboratory across the nation," and that her team's focus was on increasing capacity in the private healthcare system because people would be more likely to go to their doctor than a public health lab to get tested.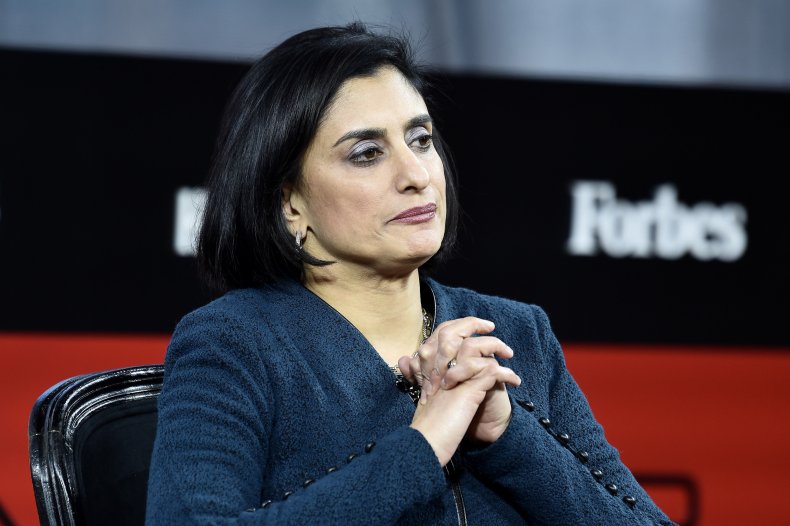 MacCallum asked again if there were millions of tests available as Azar had promised, adding that she had heard anecdotally that private doctors were unable to get their hands on enough of them.
Verma said her team was working with hospitals to see how they can do the testing inside their laboratories and was giving guidance to emergency rooms so they could screen for the virus.
Undeterred, the host of The Story pressed Verma again on reports that hospitals did not have enough equipment, such as ICU beds, ventilators and testing swabs.
Verma replied: "We have an emergency prepared system. We are used to dealing with disasters," pointing out that previous responses to hurricanes in Puerto Rico and Florida showed that there was a "system in place to make sure that folks that are on the front lines have the equipment and the supplies that they need."
But MacCallum interrupted, asking: "So are you saying we do have enough?"
Verma, who was appointed last month to the task force headed by Vice President Mike Pence, said her team was meeting with providers almost daily and that "we have been putting out so much guidance based on these dialogues."
However she would not specify whether hospitals would run out of supplies but pointed out that people should ask their medical care providers "whether you need to come in or not."
MacCallum tried again: "I want to ask one more time...are there going to be people in this country who don't get a ventilator if they need one? Are you concerned that the actual, physical equipment that is needed to serve the people who will get sick is out there?"
Again, Veerma did not tackle the question directly and responded: "That is why the president has taken such a bold and decisive action. We are not waiting for this to get worse," referring to measures such as Trump's travel ban she said would mitigate the crisis.
After her final attempt, MacCallum said: "That's not a direct answer to the question, but it sounds like a hope that there won't be enough sick people and we won't run out of ventilators because we have mitigated, and we certainly hope, we certainly hope that is the case."
Newsweek has contacted the CMS and the White House for comment. The graphic below, provided by Statista, illustrates the spread of the COVID-19 across the world as of March 12.