I'm a third generation funeral director. I live in Carrollton, Georgia and operate three separate locations with my family in the West Georgia area, serving about 600 families or so a year.
To date, we've served 12 families who have suffered a loss from COVID-19. What we have experienced at Hightower Family Funeral Homes is very different to some of my colleagues operating in New Jersey, New York City and Michigan.
But when COVID-19 hit, we began to see changes. In April we were told we weren't allowed visitation of the departed loved one in the funeral home for more than 10 people for some weeks, and for a time we also had to do graveside services. As restrictions began to ease, we were then able to accommodate up to 50 people in a chapel or church service with social distancing and we recommend masks.
We've had live streaming available to families for some time—periodically families would want us to do that in situations such as if a member of the family served in the armed forces and couldn't be here. Families began to embrace it as a way to connect without being able to physically connect during the pandemic. We also offer an online registry, so people were able to go online, leave their comments and we were able to capture those comments in a normal register book for families.
I think the way we serve families will fundamentally change. We always used to connect in a very traditional sense—in person over the table. During this pandemic we have offered families the ability to make arrangements online, we've met with families over FaceTime and over Zoom video calls. Now we're e-signing contracts and e-signing authorizations for cremation—that wasn't something we did before.
We won't cut that off when things go back to some sense of normalcy. If you're in Texas and California, lose a loved one and it's going to be several days before you get here, we'll sit down with you over video call and make those arrangements, so that when you get here, basically everything is taken care of. Should those have been things we were doing all along, absolutely. But now that we've done it, it will morph into more. We will offer live streaming of funerals to every family, every time, in the future? Absolutely.
Some of the decisions people made during the pandemic are going to be lasting decisions. They may have had to do a private family visitation and had a graveside service for their grandad, and felt good about that, and so choose to do that for another family member in future.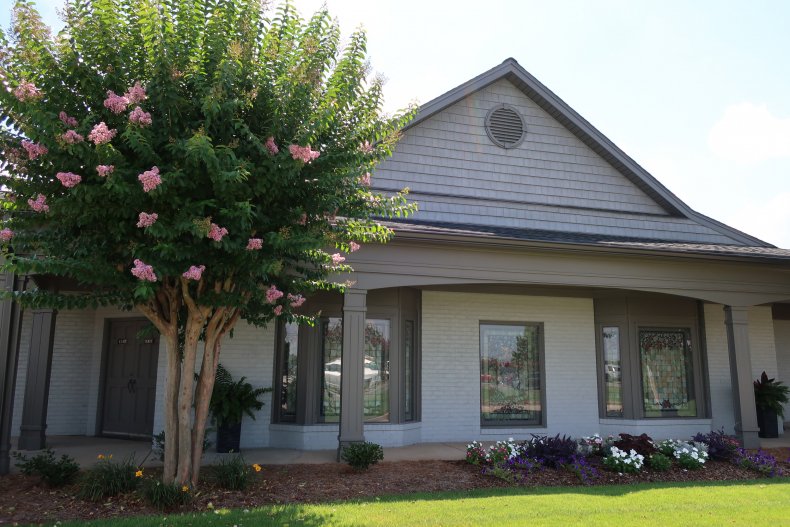 We haven't seen an uptick in cremation in our small, rural community, but there have been families in parts of the country who have had more limitations placed on them because of the pandemic than we have had here in Georgia. Since they couldn't put together the farewell they always thought they would have, they may have opted for a more simple service, such as cremation.
What I have found in my working life is that once a family is able to overcome any objections they may have with cremation, the next cremation becomes much easier for that family.
There have been families especially in areas that have been really hard hit by COVID-19 who have chosen cremations simply because the service offerings were so limited and cemeteries were very restricted. They may have decided they would cremate their grandma, and when things are better they would bury her in the cemetery next to their grandad. Now, when there is another death in that family, why would they not choose cremation again? So from that perspective you will likely see an uptick in cremation, and we were already on an ascending trend for cremation anyway.
But there are families who really yearn for the way things were done before. I think the real test is going to come once we emerge from this. I think in our community people are longing for a return of what they see as normal.
But I'm not sure we will ever see normal again. I think this pandemic will change our social lives, the way many churches worship and a lot of how our lives look like. And we may see a permanent change in funerals, where families move to a more intimate, private visitation just out of concern for their safety and the safety of others.
I think one of the things that most funeral directors will take out of the pandemic is how crucial what we do really is. We couldn't choose to just accept families who had lost loved ones to COVID-19, we continued to deal with families who lost loved ones to all the other number of reasons people die. Unlike almost any other business I could think of, we had to continue and also take on this other segment of our business and maintain safety for everyone involved.
And this is where my hat goes off to my colleagues in New Jersey, New York and Michigan who were inundated with COVID-19 deaths. Our people have put themselves out there and put themselves at risk every day to take care of families. So I feel pretty good about what we're doing. I probably walk a little taller today and hold my head a little higher as a funeral professional.
And I do think there are some people who see us differently now. We had a lady several weeks ago who came in with two banana puddings in her hand. I thanked her and asked what the occasion was. She told me the occasion was that we're still here doing what we do, and she wanted me to know that she for one appreciated it. I don't know the last time that happened.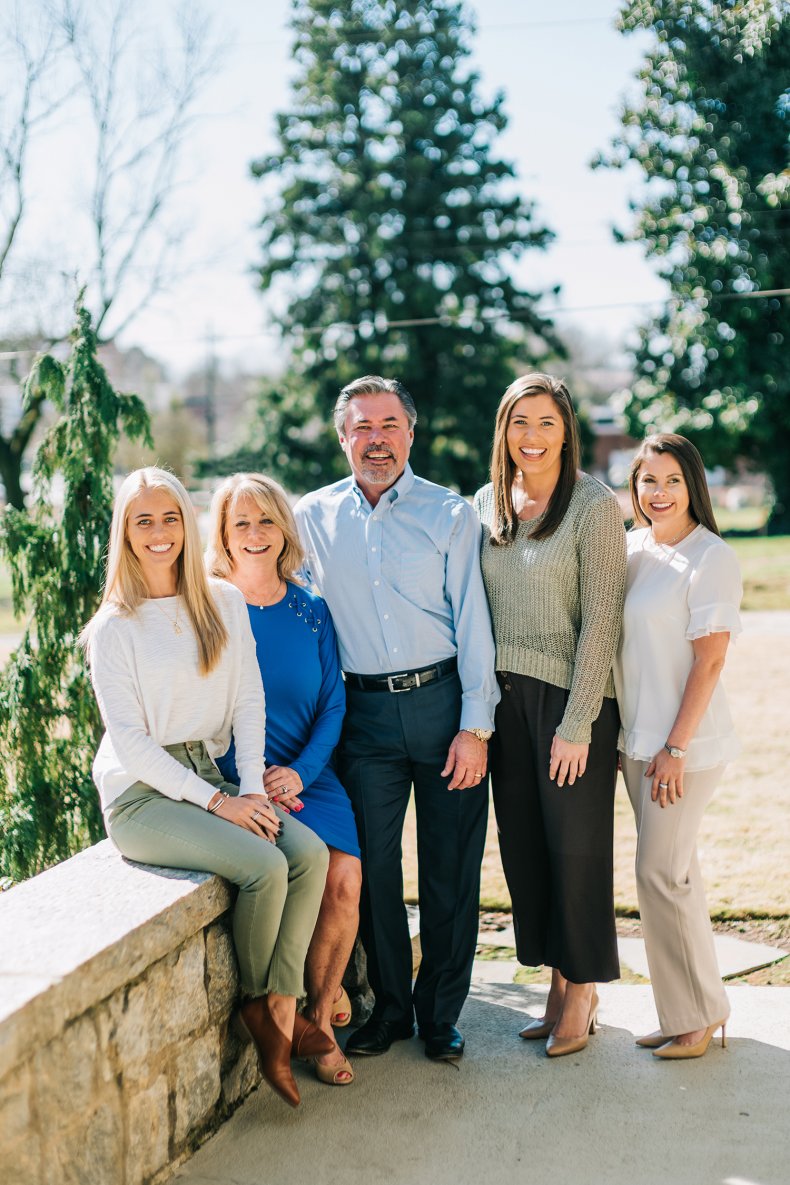 I'm 61 and soon to be 62, so I'm closer to the end of my career than I am to the beginning. Five years ago I was looking down the road planning retirement and in that length of time, one of my three daughters has joined the firm and we're now a four generation family funeral directors. I still plan on slowing down, but retirement is further in the future—I think the pandemic has reinvigorated the way I feel about what we do as funeral directors.
For so long, funeral homes were seen as places where people sat in a dark dreary building and waited on the phone to call. I think it's going to become important in the future that we become a community resource. Prior to the pandemic we did a lot in the community—we hosted birthday parties in local nursing homes and we sponsor a widows group who meet once a month. I think everyone is going to have to do more of that.
I feel really good about the future, but will the funeral service industry in 20 or 30 years look like it does today? Absolutely not. It will be turned on its head.
I hope it looks like a profession that is attuned to the families it serves, I hope we spend a lot more time listening than talking. Because if we do it wrong, we mess that journey up. But if we do it right, grief becomes a journey, it doesn't become a bottomless pit.
I hope we are doing whatever families ask us to do in a way that respects them and their loved ones, and offers them a way to move beyond the loss, and walk through that valley of the shadow of death. Because beyond that valley, beyond that shadow, is a light of recovery.
Bryant Hightower CFSP is a funeral director at Hightower Family Funeral Homes, a four generation, family-run and owned funeral service operating in three locations in West Georgia. Bryant served as the president of the National Funeral Directors Association (NFDA) 2019-2020.
All views expressed in this piece are the writer's own.
As told to Jenny Haward.