The Sega Genesis Mini Retro Console is, in many ways, nothing new. We've seen mini consoles before, ranging from Nintendo's superb SNES Mini to Sony's woeful PlayStation Classic. There's always been a robust market for third-party consoles that run retro games too, like Hyperkin, and a thriving emulator scene. Playing the games of yesteryear is almost as easy now as it was then (easier in some cases) so each retro console that comes along needs to offer something special. And the Sega Genesis Mini is no exception.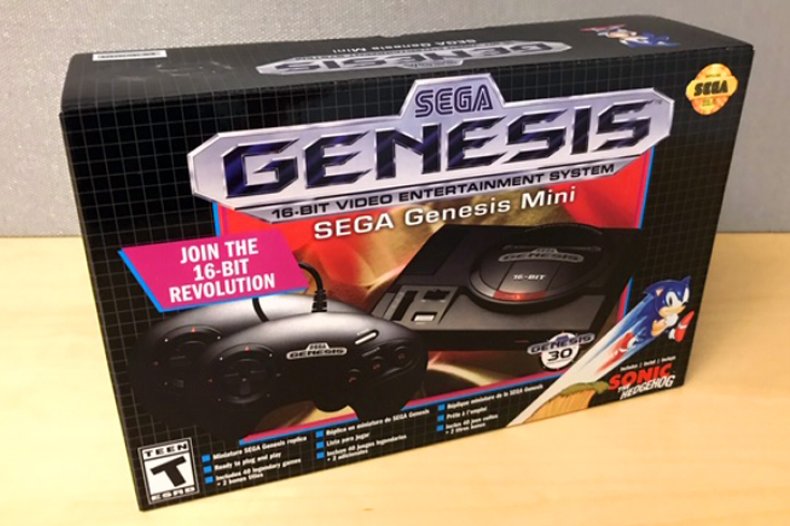 A handful of quality-of-life improvements, mostly saved games, are added on top of this hefty games list:
Sega Genesis Mini Games List:
Sonic The Hedgehog
Ecco the Dolphin
Castlevania: Bloodlines
Space Harrier 2
Shining Force
Dr. Robotnik's Mean Bean Machine
ToeJam & Earl
Comix Zone
Altered Beast
Gunstar Heroes
Castle of Illusion Starring Mickey Mouse
World of Illusion Starring Mickey Mouse and Donald Duck
Thunder Force III
Super Fantasy Zone
Shinobi III
Streets of Rage 2
Earthworm Jim
Sonic The Hedgehog 2
Contra: Hard Corps
Landstalker
Mega Man: The Wily Wars
Street Fighter II': Special Champion Edition
Ghouls 'n Ghosts
Alex Kidd in the Enchanted Castle
Beyond Oasis
Golden Axe
Phantasy Star IV: The End of the Millennium
Sonic The Hedgehog Spinball
VectorMan
Wonder Boy in Monster World
Road Rash II
Strider
Virtua Fighter 2
Alisia Dragoon
Kid Chameleon
Monster World IV
Eternal Champions
Columns
Dynamite Headdy
Light Crusader
Tetris
Darius
I've been playing my Sega Genesis Mini for about a week now, and it's my favorite of any mini console so far. I'm 35 years-old, so right in the sweet spot demo wise. I absolutely loved my Sega Genesis as a kid (I even had Sega Channel) and quite a few of my favorites are featured in the new library. I encourage everyone to check out Road Rash II, a motorcycle racing/melee mashup that has yet to be duplicated in the modern era.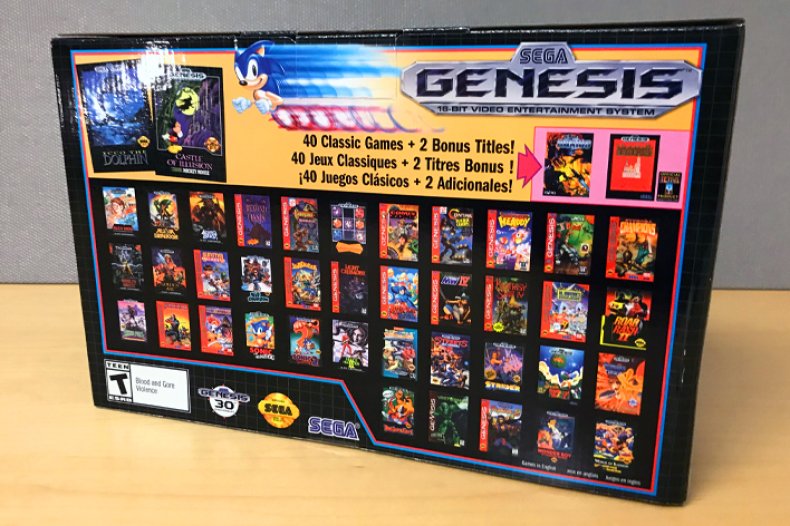 I was equally enamored with Phantasy Star IV, an RPG classic that was too sophisticated for my pre-teen gaming tastes but now perfect for stodgy adulthood. Unfortunately, I had no access to any game manuals during my preview and quite a few of these titles (including Phantasy Star IV) require the manual to fully grok what's going on. There's plenty of simple button mashing to be had though. Streets of Rage 2 holds up, and was my personal fave for mindless fun.
The easy access to save files also makes these titles far more enjoyable, and I found myself running a little gameplay loop of Streets of Rage 2 - Road Rash II - Phantasy Star IV - repeat. For anyone looking to introduce their kids to their childhood games, Castle of Illusion and World of Illusion provide great entry points thanks to the iconic characters and colorful graphics.
As a piece of hardware, the Sega Genesis Mini is light and dainty. It faithfully recreates the classic console, minus a working headphone jack (bummer). And the controllers feel spot on. Once again, though, we get a mini console without wireless controllers. The Sega Genesis Mini controllers have about 6-7 feet of cable, a decent length but still not enough to reach my couch from my TV. We don't play our games on 20" TVs from two feet away anymore. A wireless controller would've really helped the Sega Genesis Mini stand out, although the excellent library certainly helps.
We'll have a deeper review of the Sega Genesis Mini closer to its Sept. 19 release date.