Sega Pulls 'Yakuza' Spin-Off Game 'Judgment' From Japanese Retailers After Pierre Taki Arrest
On Tuesday, Sega announced it is pulling Yakuza spin-off game, Judgement (a.k.a. Judge Eyes) off shelves at Japanese retailers after the arrest of Pierre Taki, a voice actor for the game.
Masanori Taki, better known by his stage name Pierre Taki, was taken into custody Tuesday evening on suspicion of cocaine use. After a tip from Fuji TV, narcotics officers search Taki's home and car. The 51-year-old actor agreed to take a voluntary urine test which revealed cocaine in his system. Taki admitted to drug use earlier in the week and was arrested on drug-related charges. Taki is being held in Koto Ward and may face a prison sentence of up to seven years for possession or use of cocaine. Investigators were first tipped off about the actor's drug use over a year ago, and are currently searching his phone to learn more about the extent of his drug use.
Soon after the arrest, Sega issued a statement addressing Taki's arrest and announcing plans to stop all sales of Judgment. Sega has also begun deleting all tweets related to the game.
"About sales restraint of our product 'JUDGE EYES: The Testament of the Grim Reaper'

We believe that the arrest of Mr. Pierre, who is a performer of our product JUDGE EYES: The Testament of the Grim Reaper, is highly regrettable.

We have received arrest reports and are currently confirming the facts, but for the time being we have decided to refrain from shipping and DL sales of the product and posting of product HP etc. We apologize for any inconvenience caused to our customers and related parties.

We will notify you of future responses as soon as we determine."
This isn't the first time Sega has taken a strong stance against drug use by its employees. Last year, the company replaced actor Hiroki Narimiya in Yakuza 4 after his own cocaine allegations.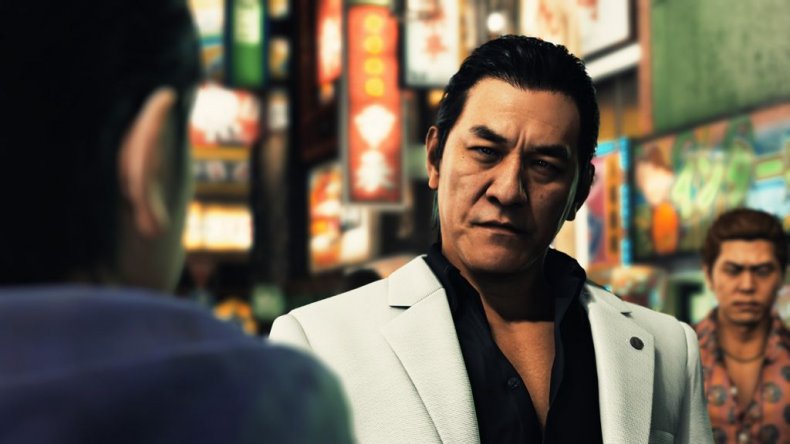 Judgment was first released in Japan last December, under the title Judge Eyes. The game was scheduled for worldwide release on June 25. With latest developments, it is unclear if Sega will delay the international launch. Newsweek has reached out to Sega for comment, but has yet to recieve as reply.
Besides serving as the voice and model for Judgment's yakuza Kyohei Hamura, Taki also played the voice of Olaf in the Japanese version of Frozen as well as the newly released Kingdom Hearts III . According to Asahi News, Disney plans to replace Taki as Olaf in Frozen 2 .