Seismic Blasting Ocean for Oil, Which Could Have Wiped Out Endangered Whale, Halted in Atlantic
No more seismic blasting will be carried out in the Atlantic Ocean this year, in a move that has been wholeheartedly welcomed by environmental campaigners due to the harm the offshore oil searching practice is know to inflict on marine animals near and far, amongst them the critically endangered North Atlantic right whale.
Seismic blasting is one of the initial steps taken in the search for offshore oil and gas, and it's done by blasting the sea floor with extremely powerful acoustic waves that can reach 240 decibels, which is far louder than a shotgun (160 decibels) and a rocket launch (180 decibels).
These sounds, which are produced by several airguns, can be blasted up to six times per minute, 24 hours a day, for days or weeks at a time, and the sound from each blast can travel up to 2,500km through the water.
The Atlantic Ocean blast zone had spanned Cape May, New Jersey to Cape Canaveral, Florida, an area that, according to Oceana, contains at least 34 species of marine mammals, including the only known calving ground for the North Atlantic right whale, of which only around 400 animals remain.
Sound plays a crucial role in the lives of marine animals, and seismic blasts can not only cause hearing damage but also disorientate them and disrupt their communication, feeding, predator avoidance, and social behaviors.
Fish, marine mammals, sea turtles and invertebrates are sometimes known to move away from seismic blast survey areas in order to escape the noise, forcing them to find a suitable new habitat and potentially leaving them more vulnerable to predators. This can also reduce catch rates of commercially important fish species.
A 2017 study found that a single seismic blast cause a two- to three-fold decline in the populations of zooplankton, a key link in the marine food chain.
"We are at a crucial time for the last remaining 400 North Atlantic right whales on the planet," said Alice M. Keyes, vice president of coastal conservation for One Hundred Miles.
"Seismic blasting in the Atlantic would sound the death knell for this magnificent species. We are proud to stand alongside hundreds of thousands of Georgians and East Coast residents who have fought against seismic blasting for the protection of our marine mammals, fisheries and ocean-dependent economies."
"We are relieved that the threat of seismic testing and its damage to marine wildlife is at least temporarily lifted," said Laura Cantral, executive director of the Coastal Conservation League.
"It's vital that we use this pause to secure a permanent ban on offshore energy exploration activities and drilling in South Carolina and adjoining waters, and finally put an end to the unacceptable risk it poses to our economy and environment."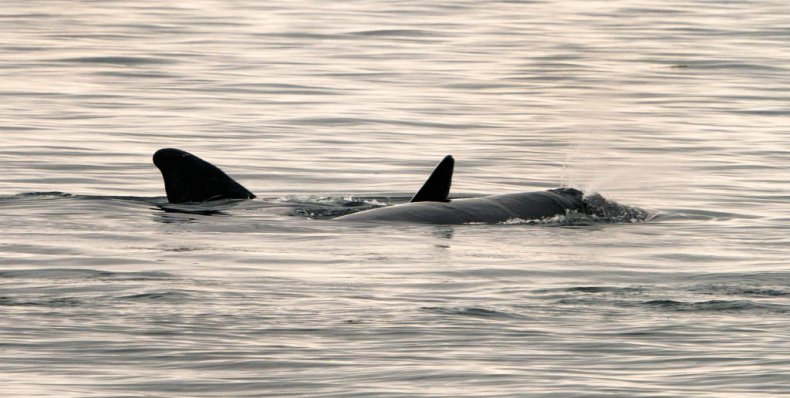 Although there will be no more seismic blasting carried out in the Atlantic Ocean for the rest of 2020, it's possible that operations will start up again in the future.
The current Incidental Harassment Authorizations (IHAs), which were issued by the National Marine Fisheries Service NMFS on November 30, 2018, will expire on November 30, and the process of obtaining new IHAs to restart seismic survey projects in the Atlantic could be lengthy.
"There will be no seismic blasting this year, and none of the senseless harm that would bring to our whales and fish and coastal communities, but the administration has left the door open to new proposals from industry," said Michael Jasny, director of the Marine Mammal Protection Project at NRDC.
"The only way to end the threat is to prohibit offshore oil and gas exploration for good."