'Games of Thrones' Season 8 Episode 1 'Winterfell': Best Twitter Reactions and Memes to Shocking Moments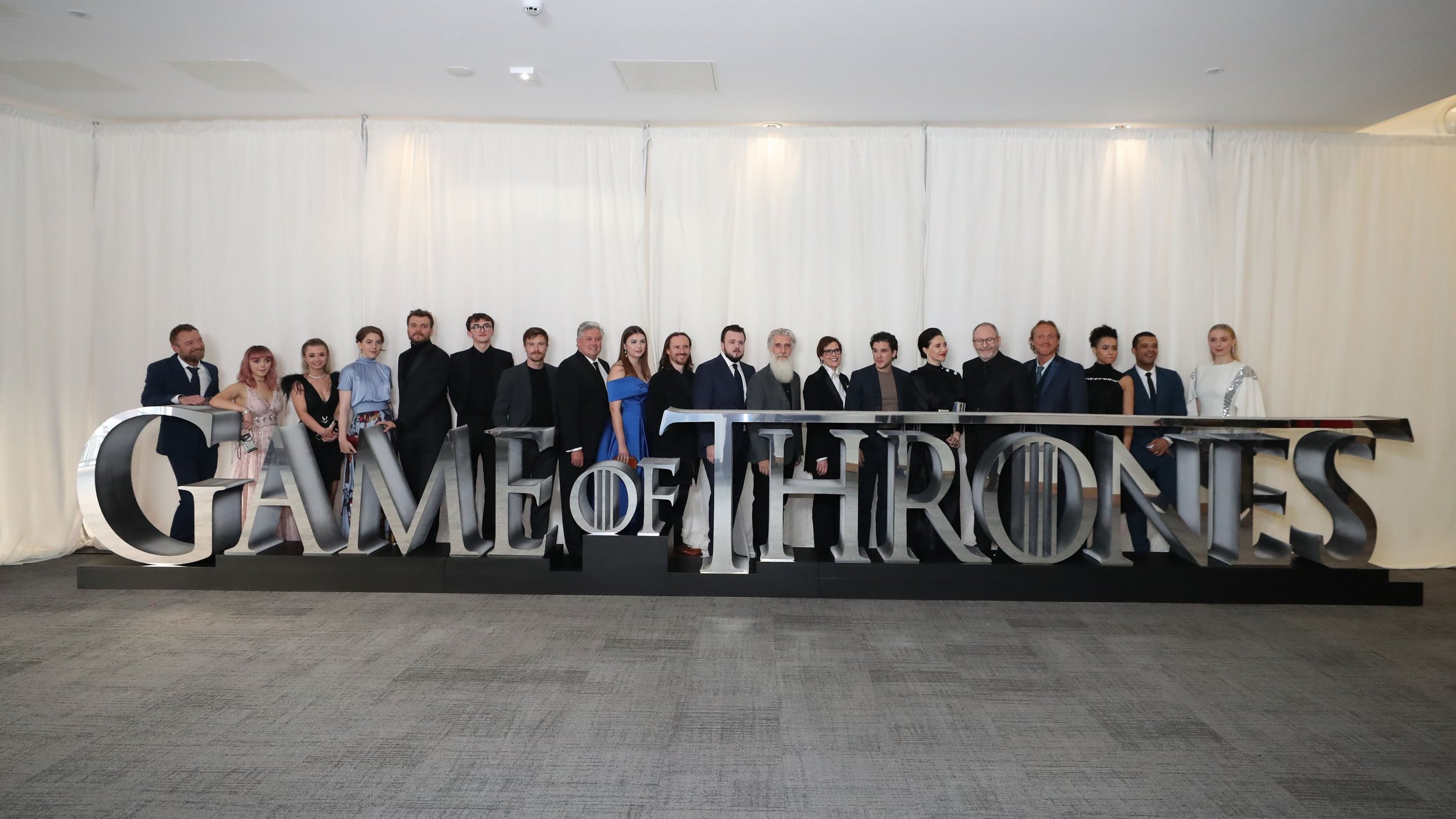 Game of Thrones is finally back on our screens, and I think it's fair to say we couldn't be happier. Whether it's wondering whether Gendry and Arya Stark will couple up, what's going on with Bran Stark or when Cleganebowl is going to happen, viewers were hooked to the new episode Sunday.
As a sequel to "Game of Thrones Season 8 memes: How the Internet Is Distracting Itself Until the Premiere," here are reactions on social media to the latest episode of the HBO smash that appear on Twitter's top tweets on #GoTS8.
Needless to say, spoilers ahead for Game of Thrones Season 1 through to Season 8, Episode 1.
When Sansa Stark Meets Daenerys Targaryen
Since Jon Snow hooked up with Daenerys, Game of Thrones fans have been waiting for the moment that Snow's queen meets his half-sister-not-half-sister Sansa.
The Lady of Winterfell has been coming into her own, especially since that shocking moment of Season 7, when she ordered the execution of her former potential love interest and creepy "uncle" figure Littlefinger. Her demeanor has transformed from a naive child to a wise woman, and there will clearly be tension between her and Daenerys, who has had a journey of her own.
When Cersei Lannister Talks Elephants
Fans everywhere are loving Cersei's obsession with elephants, and you can't blame them. When was the last time you moaned about not getting elephants from your new lover after coitus? It's a great follow-up on from Cersei's last conversation with her brother Jamie, where she mentioned that the Golden Company had elephants. Well, unfortunately, it turns out they either don't or couldn't bring them on the boats.
But the moment could also highlight Cersei's real feelings about Euron Greyjoy. He seems to really want to please her. She'd rather have elephants.
When the Dragon Looks at Jon Snow
If you've made it this far, then you'll probably be aware that Jon is actually the nephew of Daenerys. His mother is Lyanna Stark, the sister of Ned Stark. His father is Rhaegar Targaryen. Unfortunately, Ned Stark had to keep this a secret when his friend Robert Baratheon, who hated Rhaegar, took the throne.
So every time we now see the two lovers smooching, we are now this dragon.
When HBO Go Crashes
According to Down Detector, HBO Go was having some issues on April 14, which didn't go over well with Game of Thrones viewers, who had waited 595 days to watch Season 8. Luckily, the problems seem to have been resolved, and it made for some amusing reactions.
When Bran Stark and Jamie Lannister Reunite
Since Season 1 Episode 1 of Game of Thrones, we have been waiting for Bran to see Jamie. The moment was very satisfying for viewers.
When Bran Stark Does His Trademark Deadpan
Oh, Bran, we love that you're so expressionless, but could you please tone it down a bit?
When It's the Last Scene
Also known as the OMG moment.
When the Episode Ends
How could it be over already? And do we have to wait for another week?!
If you need to keep getting your Game of Thrones fix between now and next Sunday, give Newsweek's predictions a read and see if you agree. We've also reported on what artificial intelligence predicts will happen. Or you can see what we have to say about the Season 8 Episode 2 preview.