Selena Gomez was the 'Best' She'd Ever Been 2 Weeks Before Rumored Rehab Stay
Before news broke regarding pop singer Selena Gomez's rumored rehab stay Wednesday, the singer took to Instagram two weeks prior to share how she was the "best" she's ever been. Gomez has not confirmed that she entered rehab.
The 26-year-old "Back To You" singer shared with her Instagram followers, then 143 million, on September 23 that she was taking some time away from social media.
"Taking a social media break. Again. As much as I am grateful for the voice that social media gives each of us, I am equally grateful to be able to step back and live my life present to the moment I have been given," Gomez wrote. "Kindness and encouragement only for a bit! Just remember— negative comments can hurt anybody's feelings. Obvi."
In the comments section of the post, a fan account dubbed @sexlikeselena commented about how "glad" there were to see the singer "so HAPPY recently." To that, Gomez reassured the fan, writing: "Best I've ever been!"
Get your unlimited Newsweek trial >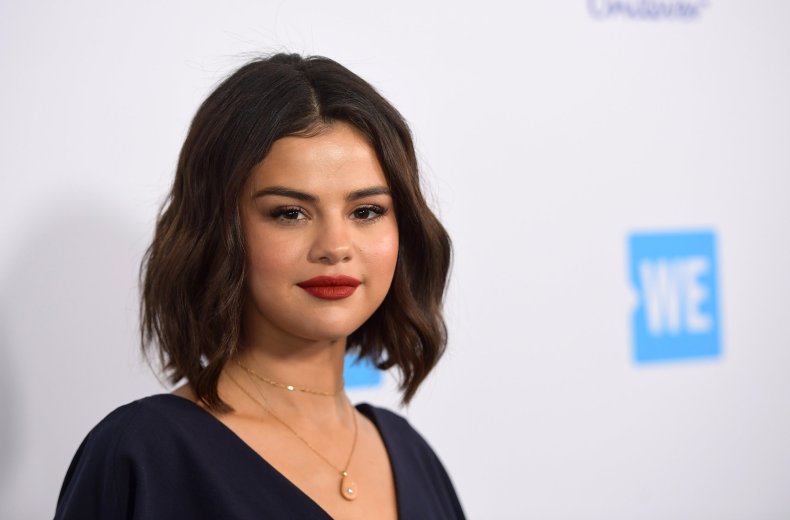 Gomez doesn't normally keep Instagram on her phone. In speaking with Elle for its October issue, she explained how she will only access her accounts via a friends' phone.
"The reason why is, it's not real to me. I know my voice is very prominent, but I'm not careless with it. I'm selective," Gomez told Elle. "As far as my personal life, someone sees me having a glass of wine? I could give two shits. I'm not trying to hide. That's my life. I'm living it the way I want to live it...So I don't have any of it. I had to make that decision."
Gomez is reportedly seeking treatment over an apparent emotional breakdown that occurred while hospitalized, according to information first reported by TMZ. She was hospitalized twice in the last two weeks.
Get your unlimited Newsweek trial >
The Disney alum's first health-related emergency reportedly occurred in the final week of September. She was apparently transported to Cedars-Sinai Medical Center, but she was released a few days after before being readmitted last week. Both hospitalizations were reportedly due to her having a low white blood cell count, which is an issue that occurs among kidney transplant patients, like herself.
People reported the "Wolves" singer will begin doing dialectic behavior therapy (DBT). This form of therapy, according to Psychology Today, allows patients to utilize "new skills to manage painful emotions and decrease conflict in relationships."
Representatives for Gomez didn't immediately return Newsweek's request for comment.
If you're suffering from depression, call the National Depressive/ Manic-Depressive Association's Hotline at 1 (800) 826-3632 or the Crisis Call Center at 1 (800) 273-8255 or text "ANSWER" to 839863.
Selena Gomez was the 'Best' She'd Ever Been 2 Weeks Before Rumored Rehab Stay | Culture